Odd Company Presents George Summer Tour: Wellington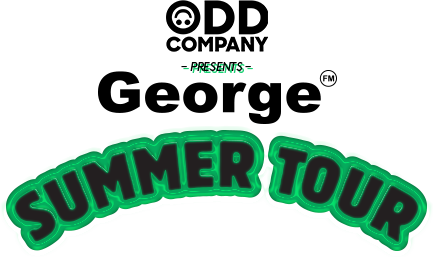 . The Grand , Wellington [Ages 18+]
Sales for this event are closed.
Amelia R
Rina O
Dilan S
Kuggen S
Russell C
Daniel M
Tara B
Scarlett R
Shau Phin Henry B
Warner P
Violet S
Ana U
Katie C
Dylan G
Georja K
Zaena A
Unique T
Ty L
Grace B
Shelby B
Odd Company Presents: George FM Summer Tour 2021/22.
We're Hitting over 12 Summer Hot Spots, with incredible George FM DJs, bringing the vibes you deserve after this shocker of a year.

Saturday 15th January
The Grand
10pm - 4am

FEATURING:
Pirapus
Poris
Twentytwo
Prank Sinatra
LEVI
Beiks
Techno Tradie
Aunty El
BAX
Modena
** This Event will only be going ahead if this area is at Orange or Green Light at the time of the event, Vax Passes will be required as an entry requirement if Orange Light.
If the area is in Red Light, the Event will be cancelled and tickets refunded (minus service fees).**
Amelia R
Rina O
Dilan S
Kuggen S
Russell C
Daniel M
Tara B
Scarlett R
Shau Phin Henry B
Warner P
Violet S
Ana U
Katie C
Dylan G
Georja K
Zaena A
Unique T
Ty L
Grace B
Shelby B