Sin City F & F Halloween Ball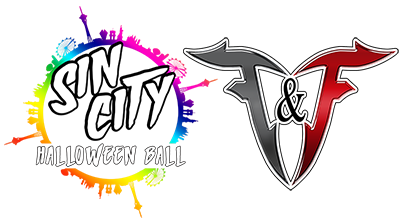 . TBD , Las Vegas [Ages 21+]

10/29/2022
Now in its 26th year!! You do not want to miss the "The Worlds Wildest Halloween Party." Singled out by the LA Times as "The One Party You Don't Want To Miss", and as "One of 5 Events To Attend Before You Die" by Maxim Magazine, the Sin City F&F Halloween Ball features world-class DJs, aerialists, live theatrical performances, vendors, stilters, and surprises around every corner… not to mention frenzied partiers from around the world in their wildest, craziest costumes.
With the predictable avalanche of thrill-seekers descending upon Las Vegas on big weekends, you can expect the Halloween Ball to be the focal point of the Halloween weekend festivities, and the hottest ticket in town (last year's Ball sold out in September). Only 2750 total tickets are available (less than 1/2 the usual number), so finalize your plans soon or risk missing out. Rest assured, this party is going to be lit.
GA, VIP, and Late Admission tickets are available now. All you can drink PREMIUM LIQUOR open bar is included with every VIP ticket purchase, along with the freedom to leave the event and go back to your room, or to hit the food court for something to eat… and then just slip back in to the party. There is the Late Admission for after midnight, in case you have plans for earlier in the evening. GA and Late Admission ticket purchasers do not get free drinks and cannot come and go from the event.
FOR MORE INFO: Entertainers and DJ's performing at the event can be found HERE with periodic updates made as additional talent is signed. Policies regarding COVID19 can be found HERE. Should the event need to be postponed due Covid, or any other disaster beyond the control of the producers, tickets for the 2022 event will automatically be rendered valid for the 2023 Event. There are no refunds.
NOTE: Costumes are required or suffer the humiliation of a $100 party pooper fine. This world famous bash has something for everyone, but only if you're willing to be an eager participant. Looky Loo's are not welcome. So be sure make your plans to attend NOW… and don't forget your costume. DRESS CODE information can be found HERE.
REMEMBER, you're the show, so dress to THRILL... We'll see you at the Ball...