While nightclubs in Europe remain shuttered, Germany has come up with the concept of a drive-in disco where, instead of cheering, attendees honk at the drop of a beat.
The event, aptly named Autodisco, was first held early in May, 2020, in a small town named Schüttorf. Attendees arrive at the club, index in their cars, park in the adjoining parking lot, and stay behind their wheels to experience performances by various DJs and musicians, such as Dutch rapper, Dopebwoy.
Beyond cinema, the drive-in format had never really found a place within the live event culture. Currently, however, across Europe, pastors have set up drive-in churches, and promoters have set-up drive-in events of all kinds. Lithuania has set up drive-in movies. The future of drive-in venues and events is extremely promising, now more than ever, in our ever-adjusting, post-pandemic world.
Less like a disco, more a music festival, guests arrive by 9pm while the sky is still bright in Germany. The music ends at midnight so as to not cause any disturbances to neighbors. The entrance fee for one vehicle with two people is €35, with the option of adding additional people at €15 per head. Reportedly, dozens of cars also drive in from the Netherlands, across national borders to attend the disco.
Similar to an actual disco, Autodisco is scheduled to have themed nights. The events proved rather popular, despite lacking significant attributes that have been essential to the functioning of nightclubs. In this scenario, there is hopping in car seats instead of dancing, a bring-your-own-booze situation instead of buying alcohol at the venue; attendees are also writing their phone numbers on balloons, and holding them up, to catch other attendees' eyes. They have also resorting to 'screaming' at each other and 'meeting up in the toilet.' The entrance to the toilets, nevertheless, is strictly regulated by club staff. Only two people are allowed at one time and can only enter while wearing protective masks.
To get into the spirit of the event, many had reportedly adapted their cars for the occasion. Some of the Dutch attendees put police lights on top of their car roofs, others brought confetti and glow sticks and covered their roofs with twinkling Christmas lights.

The cub behind Autodisco, Index, is a family-run nightclub in Schüttorf, where the owners had embraced the concept enthusiastically. However eccentric the concept of the drive-in seemed, Index had also begun as a bizarre idea in 1988. The owners, Holger Bösch and his two brothers built the nightclub from scratch in an empty field outside the town, hoping it would attract distant visitors by hosting all-night raves. Their intuition was right and over the last three decades, Index became a destination venue and hosted international artists like Snoop Dogg and Sean Paul. Now Index is equipped with six dance floors, a climbing wall, a swimming pool, and a vast room built entirely of ice.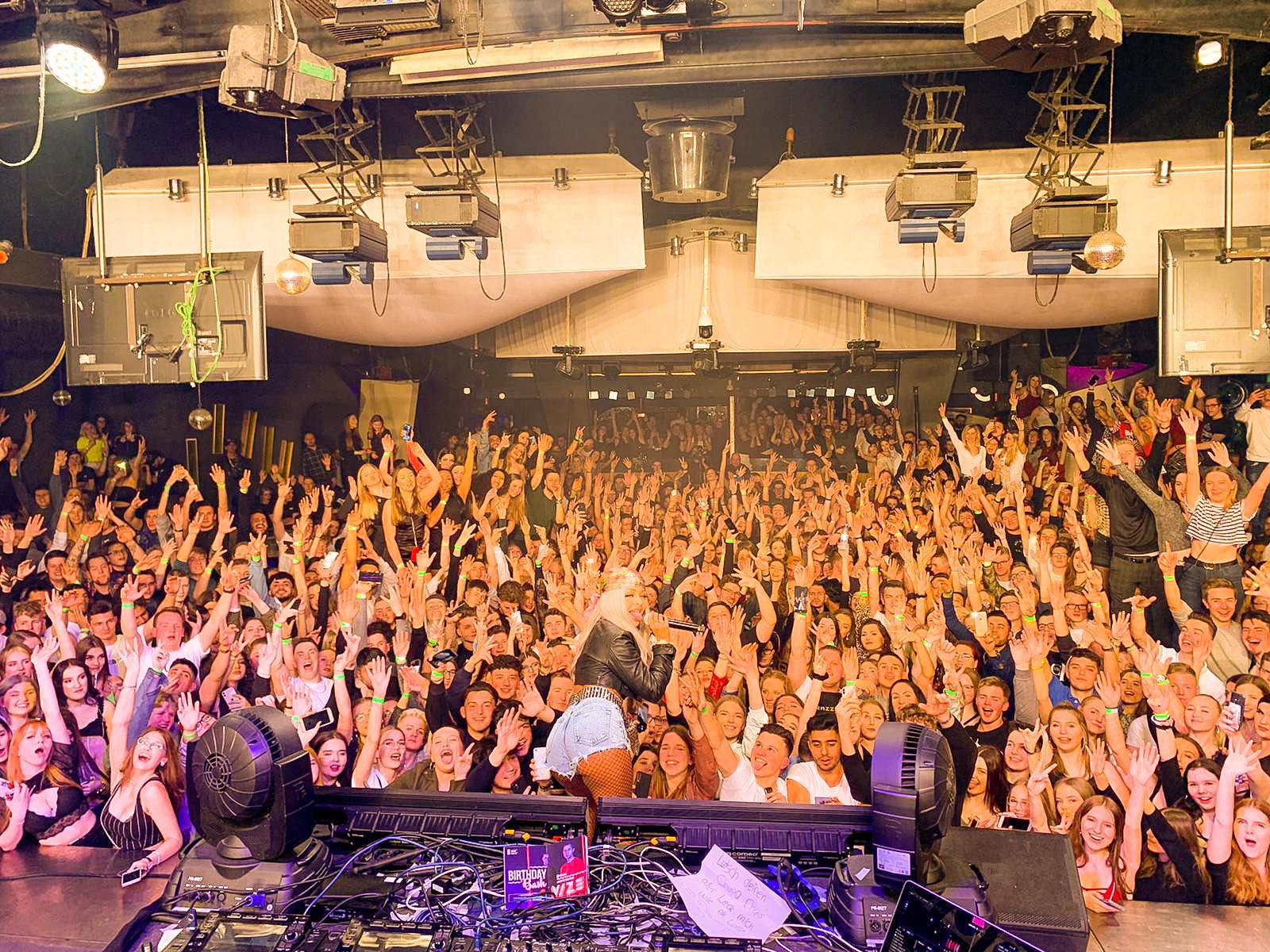 Nevertheless, the drive-in disco has not received stellar reviews. For attendees in the back, seeing the stage becomes difficult, and after three hours, sitting in the car gets understandably uncomfortable. Many attendees stated that they would not be returning for another weekend.
Dopebwoy, whose real name is Jordan Jacott, told the New York Times, "There will be a lot of these car shows… We better get used to it."
Feature Image via Unsplash