Kartik has managed to release 9 beat tapes so far. We had a little chat with Kartik after he released his latest beat tape titled HMWURK, a mix of influences from hip hop, lo-fi and more. Let's get down to the chat with him.
Kartik Sudhera. This 20-year-old producer is now a name you've heard quite often around hip hop in India. Hailing from Ludhiana, a city in the state of Punjab, this upcoming talenthouse releases beat tapes almost every two months! 
P: When did you discover hip hop music, and what draws you to it?
K: I discovered hip hop in 2003-2004 on Vh1 back then because we didn't have the internet, so my friends and I were exposed to a lot of commercial hip hop and pop music through TV. I used to listen to a lot of Kanye West and Jay-Z. That's what drew my attention because that basically was the fun, and colours actually blending into hip hop. I was into the aesthetics, plus sampling, and how they used to f**k with instruments, even drums in hip hop. I discovered the genre when I was 3 or 4 years old, and sonics drew my attention to it!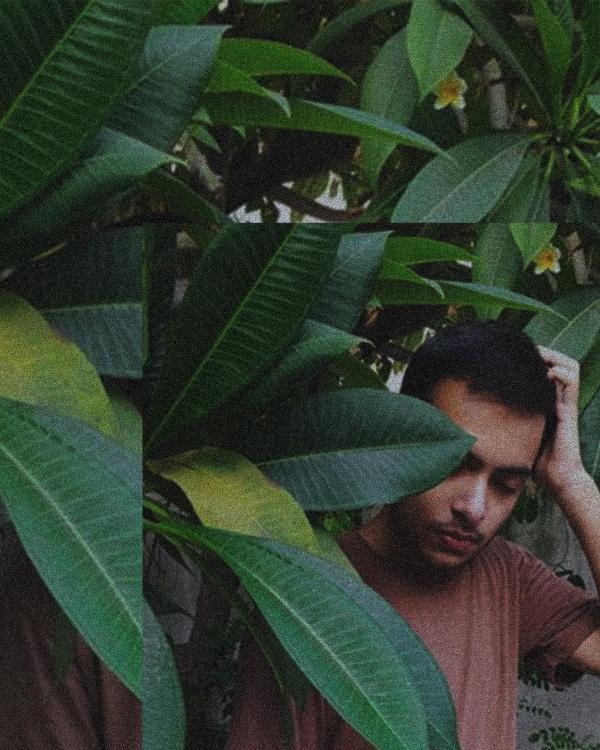 P: Who are your influences as a producer? 
K: I listen to a lot of Madlib, Tuamie and J Dilla. It all started off with Kanye before anyone else. I heard College Dropout (album), and the way he used to chop samples in his Ensoniq ASR-10 (a vintage synth explorer) and put it on the MPC (a music production workstation by Akai), while f**king with the voice using those Chipmunk voice samples. Around 2015, when Kanye's album The Life of Pablo dropped, a single called No More Parties in L.A. had so much booming going on. Scratching on the record cut through my ears. From that track, I asked who did it, and it was Madlib – Otis Jackon Jr.. I started listening to him a lot, from Beat Konducta Tapes to Rock Konducta tapes, and a lot of collaborative works such as Madvillainy with MF Doom, Pinata with Freddie Gibbs, the Blackmarket Seminar album with Kazi, and from there I grew into J D. Champion Sound is legendary, I still bump that shit! I'm still on a lot of Madlib and Jaydee right now. Besides that, I'm listening to Nujabes, Tuamie, Mndsgn, knxwledge, DJ Premier, Hector Delgado, Kanye West, No I.D., and it goes on. 
P: How often do you keep releasing music?
K: I pretty much release music in the form of a beat tape or two, even three sometimes. I just keep releasing that shit every month, because I feel like that's me. I make a lot of beats, sometimes 10-15 beats a day. I make sampled stuff too, but switch over to chords, or fuck with plugins, etc. I try my best to experiment with every sound. Sometimes it's not even a proper finished product, so I keep making music and release it when I feel like. 
P: List your favorite Indian and international rappers.
K: MF Doom and Earl Sweatshirt, KOTA The Friend, Tyler, The Creator, Jay-Z, Pusha T, Kendrick Lamar, J. Cole, Chuck Strangers, Big KRIT, Mavi, Maxo Kream, 2Pac, Biggie, Big Daddy Kane, Beastie Boys, Onyx, Ice Cube, etc.
Pav4n, Foreign Beggars (that's international that way), everyone in FTS anytime – Quest, Tienas, Specter, Rayson4_7, Nuke, Dhruv Rajpal, Jo Sekhon, Jack, Hanumankind, and a lot more.

P: Who are a few rappers in India that you look forward to working with? 
K: I think Hunumankind the most. He's 10 years ahead! Among the top ones are Prabh Deep, Dhruv Rajpal, Seedhe Maut, Shayan Roy, MC PEP (hahaha), Won Tribe, the whole FTS crew, all of them! They're gonna give some heat, no cap! The list is really long, I wanna work with a lot of motherf*ckers, and lots of MUSICIANS specifically, also people like Apoorva from Bangalore, Akshu from Jammu, Nash Jr., Zoe Siddharth, Tre Ess, Shia OG, and the list goes on.
P: What other genres of music do you like, and what do you want to experiment with? 
K: 90s RnB, 2000s RnB, Destiny's Child, Monica, Kelly, Brandy, Alicia Keys, can't get enough of the whole RnB thing! I also listen to some soul, funk, neo-soul, jazz (pianist Ahmad Jamal), and Japanese jazz! It's one of the dopest genres, I can't get enough!
I want to experiment with a lot of strange things. I'm gonna keep what's coming for when it does, not gonna spoil it for y'all! 
Listen to Kartik's new tape HMWURK here on his Bandcamp page.