In 2016, Sakshi Choudhary – a class 11th student from Mumbai – opened an Instagram account to simply showcase some of the handmade works made for her friends and family. There was no intention of selling it initially, it was just an accumulation of her fun creations. Five years later and with more than 11,000 followers on Instagram, Sakshi's Handmade Hub is now a one-stop-shop for thoughtfully planned handmade gift items made and sold entirely by her. 
The assorted collections at Handmade Hub offer handmade cards, Explosion Box Cards, Chocolate Box Cards, Chocolate bouquets, dreamcatchers, Photo Album/Scrapbook, and string art. The products are customized as per the customers' requirements and budget. Recently, the company started selling home-baked cakes along with their other creations. 
The Ticket Fairy had a brief conversation with Sakshi Choudhary understanding Handmade Hub's gradual and deserving rise to popularity!
You started 'Handmade Hub' almost four years ago, tell us what prompted you to start a fully developed business while also simultaneously pursuing college?
Without my realization, it went full-blown! Because my customers trusted in me, I worked hard to fulfill their expectations. I enjoyed both my college as well as work, so I was able to manage both simultaneously. I feel so glad reading all the positive messages I get for my work that business would never be a burden on me or force me to close it.
Do you still run your business as you study? If yes, how do you manage to find a balance between the two?
I used to run my business with my studies until 2020 when I graduated. Currently, I am working as Social Media Manager Intern and running my business side by side. Well, one is my passion and the other is my priority. Somehow I can manage both things.
In my college days, it was hard for me to keep a balance between both. I had to maintain my studies with my orders as I was a merit student, while I actively participated in my college events.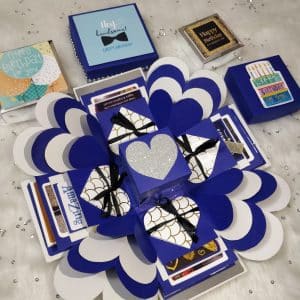 I stayed awake all night to complete my orders so that it reaches on time. Sometimes, I still stay awake at night to complete my orders, as I believe customers are the king and I cannot disappoint them with my bad service or quality. 
Right now, I am relatively freer as I have part-time, work from home internship. It has become a little bit easy for me to work and I am able to concentrate more on my orders and products. During the lockdown, I also started a YouTube channel for video tutorials.  
What was the seed for what is now 'Handmade Hub'?
Since my school days, I was very good at craft and drawing. I used to do all sorts of crafts for my class or friends, and ace various arts and crafts competitions I participated in. I guess I got this creativity from my mother.
When I was in 11th, I got my own phone and created a personal account on Instagram. There I used to explore handmade pages and their work excited me. Somewhere I knew I was capable of making similar cards and other handmade items. 
After that, I'd buy quilling materials and dreamcatchers from my pocket money and I started creating quilling photo frames, candleholders, and dreamcatchers. Till that point, I never thought of creating a separate page for my creations.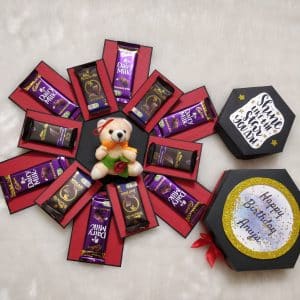 One day my friend asked me to help her in making an explosion box card for her friend's birthday. Her friend loved it and to our luck, we recorded the video of that explosion box. But I used to post everything on my personal handle and it was not possible for me to keep my personal handle public. 
This led me to create a separate Instagram page for my handmade stuff, I just thought of a random name that would suit my products and this is how Handmade Hub was created! I started posting all the things that I had created and people started following and appreciating my work. 
Selling my products through this account was beyond my imagination. Soon enough, people started asking for the prices and I took orders. In the beginning, the orders were less but I would still be happy because I was able to earn some amount of my own. Without even realizing it, studying and completing orders became a habit for me. I never thought that I would be able to make it a small business side by side with my studies. 
I started getting orders and a good appreciation for my work, so I thought of continuing the business with my degree with the help of my family support. This is how Handmade Hub was created and still exists.
Running a Small Business has its own challenges, what were some challenges you encountered when starting you didn't anticipate?
I faced many challenges in the beginning, from getting raw material, packing the product, and shipping it in a fast and secure way. Customer concerns were another thing. Sometimes parcels won't arrive on time or won't reach the destination in one piece. Those were my learning period. I overcame all these obstacles within a couple of years.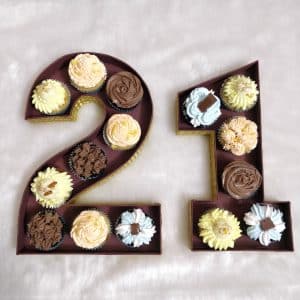 The biggest challenge I'm facing right now is that most people, particularly the community around me, aren't supportive of small businesses. When I tell them I'm doing it, they respond with, "Yeh sab toh thik hai, par job jaruri hai – (All of this is fine, but a proper job is necessary)". Meanwhile, those who love me say, "You've got it," somehow they feel deep down that she isn't going to make it. Yet I continue to believe in myself and strive to be better with the help of my family's support.
Challenges, in my opinion, are an important part of life. We don't learn new things when things are easy; we learn new things when we face challenges.
As an entrepreneur, what is it that motivates and drives you?
It is difficult to stay motivated when people around you are not that supportive, especially when you are doing something different from people of a similar age group. Even after all of this, one thing that motivates me is my customers, their trust, sweet messages, and a lot of appreciation towards me and for my work. This keeps me going. I also follow similar entrepreneurs like me, I see their dedication towards their work and read their stories which motivate me more.
Where do you plan to take 'Handmade Hub' in the future?
My long-term goal for Handmade Hub is to develop my small company by hiring people to make a small team which will eventually help me to fulfill more orders and also give the opportunity to other people with a similar passion. I want to set up a website and resell similar products there, providing a platform for other small businesses.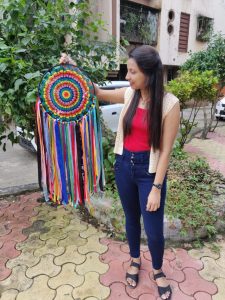 What is some advice you would offer to anyone looking to follow in your footsteps?
I will say work hard for the thing you want to achieve in your life. I know it is hard to live up to everyone's expectations but continue the thing that makes you feel happy and alive. Do not leave it, come what may. Your hard work will decide your success.
Finally, I'd like to share some of the lessons I've learned on this journey. Never, ever rely on other crafters, in my opinion. It's up to you to do your own research! It is up to you to find out what you really want. And never compare yourself to someone or think it's about the number of followers. You are not competing in a race. It's your ride, and you're on your own path and it's your journey. Enjoy everything you learn and appreciate each and every milestone you achieve.
Believe in yourself, cheers!
This interview has been edited and condensed for clarity.