Mackensie Grace is a passionate musician who has crafted a very solid, powerful, dynamic, and extremely fun EP. You will find my feet tapping against the floor and my head bobbing to the music. It makes you want to dance or star in a music video lip-syncing the sassy lyrics while the wind blows against your hair each time you listen to it. She is an incredibly talented and gifted vocalist, her smooth, sultry vocals and the sass in her voice blows me away!
Mackensie is a 24-year-old singer-songwriter from New Zealand. She is "aspiring to create anything from pop-ballads to funk, to her fresh and modern take on jazz," as per her website. Song-writing isn't a recent skill that the artist developed – Mackensie has been writing songs for over a decade. She was only thirteen when she wrote her first song! The artist says, "It is my absolute favorite thing to do!"
Grace's passion for performing began in her first year of high school when she performed for the first time – singing and playing piano in front of about 500 people in her school assembly hall, and then again the following year with her first-ever original song. "It made me feel special and different, and I always wanted to stand out in some way – especially in such a large school (there were about 2,500 students at the time)," she recalled.
That was just the beginning of Mackensie showcasing her musical talent as she performed more and more during her time at high school. By the time she got to her senior year, the singer was asked by a couple of her classmates if she would be willing to write the music for an original musical production that they were going to pitch to the school drama department.
Aaaaand the production ended up going ahead! "All of a sudden I had 10 songs to write in the space of about 2 months so that the actors could start preparing!" Mackensie said. She cheerfully added: "That was one of my greatest achievements to date, and something I am still so proud of (although I wish I could go back in time and rewrite some of those songs, knowing what I know now!!)"
The twenty-four-year-old independent musician graduated from the University of Auckland with a Bachelor of Music majoring in Creative Practice: Popular Music, a degree that focused primarily on songwriting, performing, and music production. "I learned so much about myself as an artist during my time at University, and almost all of the music I have released since then was written during my degree," the singer said.
Ever since I first listened to her EP 'Our Night' it was physically impossible for me to stop singing the epic bridge – "Things are gonna change around here, we're shifting gear it's my turn in the driver's seat at least I know how to get you there" from the lead single 'Green' at random times of the day! The six-track EP  which was released in May has dynamic and remarkable production and instrumental arrangements. It offers rock, soul, jazz, pop, and funk!
"Music is the reason for so many of the important things in my life, my relationship and so many of my friendships never would have happened if it weren't for music. I can't imagine my life without it."

 – Mackensie Grace
TFword spoke to Mackensie about her debut EP 'Our Night', her artistic journey, early passions, and much more!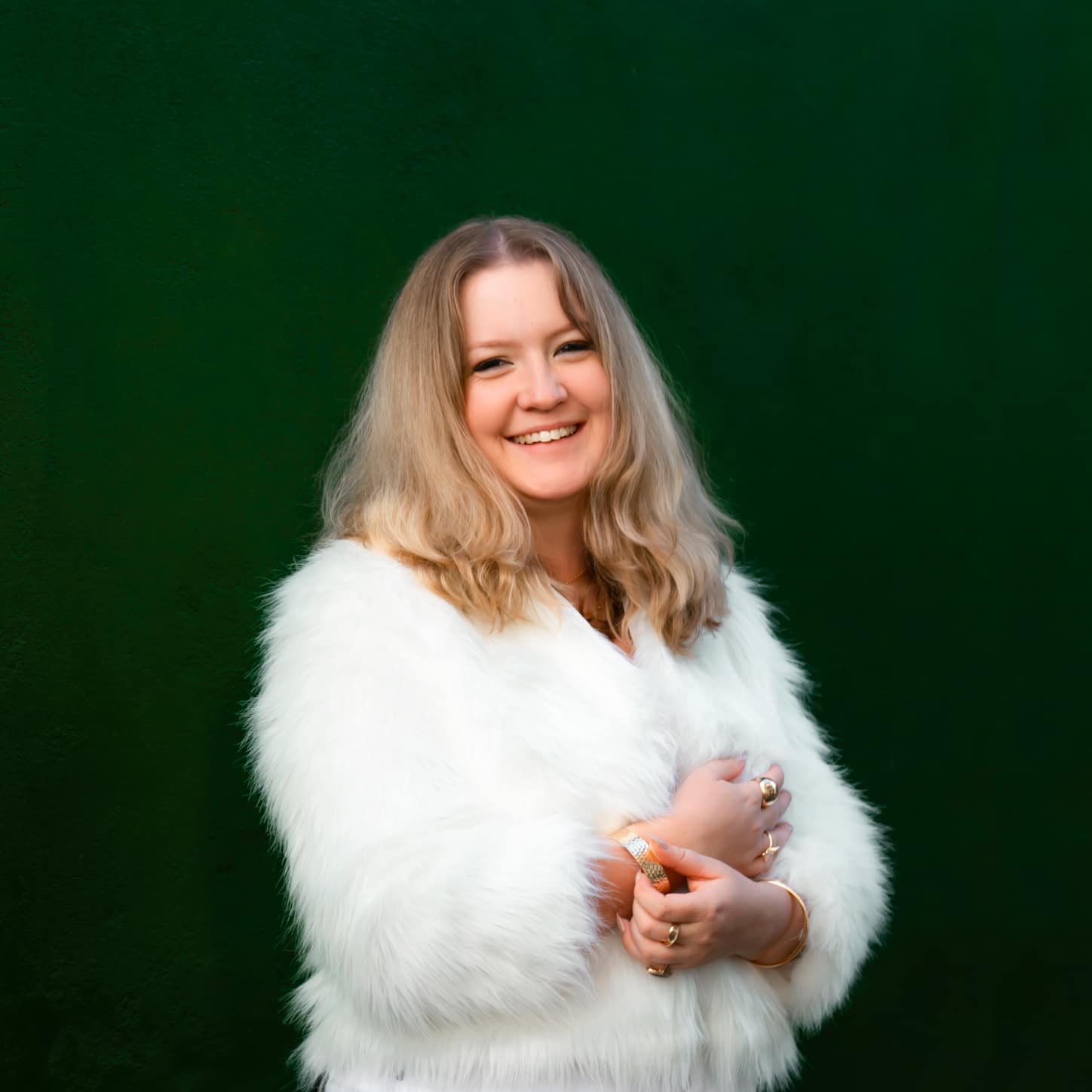 Mackensie Grace – Photography by Keeley Lash

TFword: What or who were your early passions or influences growing up?
My parents! They are in a band together called 'The Void', which they formed with a few of their friends while my mother was pregnant with me, so I've been attending their gigs and practices ever since I was in the womb, and now I even play with them every Sunday afternoon! They are definitely where I get my passion for music from.
In terms of songwriting and arrangement, I would say my inspiration largely comes from Brooke Fraser, particularly her sophomore album 'Albertine'. I always loved the way her songs would build, and how all of the instruments played off of each other, and I used to fantasize about performing songs like hers, with my own band and everything. In fact, the first song I ever performed in front of a large audience was 'Arithmetic' from her debut album 'What To Do With Daylight'.
TFword: Let's talk about your EP – 'Our Night'. What was the first song you recorded?
The first song from 'Our Night' that was recorded was 'Fall', which was released as my second single.
'Fall' was recorded at Roundhead Studios as a part of my final portfolio during my studies at the University of Auckland in 2018, whereas all the other songs were recorded at The Lab Recording Studio in 2019. Olly Harmer mixed and mastered all 6 of the songs, he's a legend!
TFword: Which track on 'Our Night' was the most challenging/took the most time to write or record?
I think the most challenging song to record was 'All At Once', simply because it was quite vocally challenging, however the most challenging song to write I think would have to have been 'Fall'.
'Fall' was written about my relationship at the time, and the fact that I could feel it was 'holding on by a thread' as per the lyrics, and I was right – we were broken up within two months of me writing the song. I wasn't ready to admit my feelings about our relationship to myself (or to him) out loud, so I pretended that they were just lyrics from an imaginary situation I'd made up in my head that wasn't to do with us.
TFword: What was the most simplest and fun song to work on this record?
Definitely 'Green'! The boys (Biku Adhikari – Guitar, Koen Aldershof – Bass, Max Earnshaw – Drums, & James Fistonich – Guitar) and I had been playing this song for years, we had it down to an exact science at this point, haha.
This song has always been a favourite of mine and the band, the first time I showed it to them they loved it, and were so excited to work on it, and I think it really brought us closer together as a group. 'Green' was also the first song I'd ever really written by myself that wasn't a ballad, and it opened a whole new world of songwriting possibilities for me, to know that I could write a song like that, so it will always hold a special place in my heart.
TFword: What do you do in your spare time for fun?
I am an extravert, so I've been known to fill as much of my time not spent working or making music, hanging out with the people I love! Friends and family are 100% the most important things to me, and nothing makes me feel happier and more productive than spending a few hours talking to a friend (or friends).
TFword: If you hadn't become a musician, what would you be doing right now?
Oh gosh, I don't know. My day job currently involves editing music for television, so I'd like to think I'd still be doing that even if I wasn't a musician myself, but who knows? In my previous job I was a recruiter at a talent agency, and I really felt like I was thriving in that position because I'm such a people person, I loved talking to new people every day, so I'd probably still be there now!
TFword: What do you think is the best song you've ever released and why?
Ooh, that's a hard one because music is so subjective, and I am proud of all of the songs for different reasons. I think I'd have to say 'Green' because, as I said before, it holds an extra special place in my heart, plus it's got the most Spotify streams!
TFword: Tell us about your artistic journey so far. What are some challenges you faced?
One of my biggest challenges was definitely trying to break out from the same patterns I'd always followed as a songwriter, and it's something I still do to this day.
Like I said until I wrote 'Green' I'd only ever had experience writing ballads, even though I'd been writing songs for years. Not for lack of trying, but simply because I just could not figure out how to write something that wasn't about heartbreak (so dramatic, especially considering I hadn't even had my heart broken yet, haha!)
Now that I have a bit more experience writing in different genres, I find it a struggle to break out from other patterns too, as I can get a little stuck in my ways sometimes, but it's an ongoing journey and I know I still have so much to learn as a songwriter!
TFword: What can you share with us about the indie music scene in New Zealand? And what are some changes you hope to see in the indie music scene there?
The New Zealand music industry is really small, which is a blessing and a curse. If you have music released, and you're performing at gigs frequently, chances are that people in the music industry have seen or heard your name at one point or another. But on the other hand, the smaller the industry, the more difficult it is to break out, especially without the backing of management or a label.
And of course now, without the option to be getting out and performing, we're missing out on opportunities to be discovered, to build connections, to build a fanbase. I just hope we get gigs back soon!! #VAXFORLIVE #LETSGETBACKTOLIVE
TFword: Not much prominence is given to indie music in India. Give your advice and tips to other up-and-coming indie artists in the country.
In New Zealand, the music industry is so much about who you know and the connections you make. I think the most important thing for any independent artist, is that you have to put yourself outside of your comfort zone and go to gigs, talk to people, meet other musicians and make friends, people who play music like you that you'd love to gig with, and people who play different kinds of music who could introduce you to new connections you never would have met otherwise.
Just get out there! I have so many people in my life whom I love, and who love and support me. Without them, I'd be releasing music that no one would ever hear.
TFword: Upcoming projects in the pipeline?
I can't go into TOO much detail, but I've been working in collaboration with a really lovely and talented friend of mine to release a new song under my name soon, as well as some other stuff for a new project we're working on together… Stay tuned!
Find Mackensie's Debut EP 'Our Night' on streaming platforms: HERE
Visit Mackensie's website: HERE
Find The Void's Music on Spotify: HERE