Owing to the number of festivals that were canceled even in 2021 due to different COVID-19 regulations across the world, we can be sure that music festivals will be back with a bang in 2022! Many artists and bands will hit the road, and a few common headliners across many rock and metal music festivals happen to be the likes of Iron Maiden, Judas Priest, Sepultura, Mercyful Fate, etc. 
We are listing some festivals that sold out, so you have real-life FOMO and nothing can stop it! Here are some sold-out heavy music festivals with incredible lineups in 2022. P.S – This list also includes festivals that have good rock and metal bands performing at them every year, so don't mind the pop artists and DJs now and then!
Wacken Open Air
Dates: August 4-6, 2022
Location: Wacken, Germany

If you are a metalhead, there's no way you haven't heard of this heavy metal pilgrimage. Wacken Open Air has a legacy of over 25 years. The lineup for the 2022 edition, which will take place from 4 to 6 August, includes acts such as Slipknot, Judas Priest, Limp Bizkit, As I Lay Dying, Till Lindemann, Lacuna Coil, and many more. Although the line-up is not as legendary as it has been a few years before this one, it is still almost like a tradition for many of Europe's metalheads and people from across the world to attend this festival. The passes for the festival usually get sold out between 2 to 4 days from announcing tickets. Since the 2021 addition of Wacken was also canceled due to COVID-19 regulations in Germany, over 95% of ticket holders decided to transfer their tickets to the 2022 edition. The rest of the tickets will be sold to loyalists who applied through their mailing lists. Wacken Open Air has one of the strongest fan bases in the world for music festivals!
Website – Wacken Open Air
Instagram | Facebook
HellFest Open Air
Dates: June 17-26, 2022
Location: Clisson, France

Taking place in France, HellFest has really made a name for itself. This 2022, HellFest will be celebrating their extended 15th anniversary celebration, with seven days of music. The festival will take place from the 17 to 26 of June 2022. The line-up features some of the biggest rock and metal artists in the world including Metallica, Nine Inch Nails, Guns N' Roses, Scorpions, Deftones, Deep Purple, Judas Priest, Nightwish, Megadeth, Korn, Black Label Society, Sepultura, and many more. In the past few years, HellFest in France has been taking audiences by storm with the raging lineups they've been coming up with. The festival has a comfortable mix of metal bands ranging from trash to extreme metal genres.
Website – Hellfest | Line up 2022
Instagram | Facebook
Sweden Rock Festival
Dates: June 8-11, 2022
Location: Norje (Sölvesborg), Sweden

The Scandinavian part of the world is known for some very cult, well-curated music festivals, including the Sweden Rock Festival, which is now sold out. Bringing artists from their own land, like Opeth and In Flames, along with big names like Guns n Roses, Accept, Within Temptation, Devin Townsend, folk legends Eluveitie, Sodom, Nile, and many many more. With bands yet to be announced on the lineup, the festival is scheduled to take place from the 8 to 11 of June, next year. Sweden Rock Festival attempts to cover different genres like classic rock, hard rock, metal and even some blues. That's something for everyone at this fest!
Website – https://www.swedenrock.com
Instagram | Facebook
Rock in Rio Brazil 
Dates: September 2-4, and 8-11, 2022
Location: Rio De Janeiro, Brazil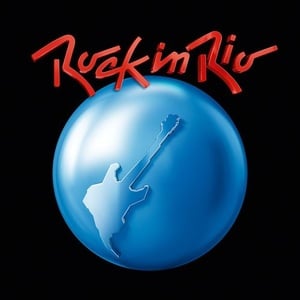 The lineups are getting lighter from here! Rock in Rio started off being one of the heaviest live concerts that used to happen in the early 2000s. However, they decided to diversify their line-up over the past few years, inviting a lot of pop artists as well, which also seemed to serve as crowd pullers. The 2022 lineup of rock in Rio features Iron Maiden, Post Malone, Justin Beiber, Dua Lipa, and many more.  Rock in Rio happens to be one of those festivals that has always had the highest attendance from crowds in the world at a single stage, including some of Iron Maiden's biggest audiences, performing in front of 250,000 people at a time! It is also one of the biggest music festivals in South America, taking place in Rio De Janeiro. 
Website – Rock in Rio
Instagram | Facebook
Glastonbury Festival
Dates: June 22-26, 2022
Location: Somerset, England

Glastonbury has always been a very contemporary art and music festival in the UK. Starting off in 1997, you will know Glastonbury famously or infamously for a lot of different things. This year, the festival hasn't even announced a line-up yet, and they've already sold out! The main announcements have been that of Billie Eilish headlining the pyramid stage, a performance from Diana Ross. Billie Eilish goes down as the youngest performer headlining the Pyramid in the festival's history next year. Being sold out shows the faith in the legacy of the festival for so many years. Even the last fallow year was in 2018 (a one-year break every five years for locals and promoters), so the festival goers had nothing since 2019 in the area. The reason we mention Glastonbury in this article is because it usually is home to a lot of heavy, and really intense artists from across the world and the UK. Glastonbury seemed to embrace heavier music always. They've had Nine Inch Nails, Rage Against the Machine and Deftones play in the past, along with Metallica, Motorhead, Bring Me The Horizon and many more. Who's to say what's in store this year?
Website – Glastonbury Festival | The Official Glastonbury Festival Website (glastonburyfestivals.co.uk)
Instagram | Facebook
Feature image courtesy of Wikimedia Commons.
You may also enjoy reading: