The pandemic hit the live events industry real hard. With social distancing norms in place and regulations to curb overcrowding in motion, events were plunged further back into the horizon. This loss was felt all over, from those that felt at home in the crowd to those that made it all possible.
However, thanks to large-scale vaccination drive across the globe, the pandemic's rampage seems to be slowing down in many countries. Festivals are finally breathing life again this year, albeit with limited capacity.
Europe, North America and other major parts of the world where festivals are regular events seem to have reached herd immunity thanks to vaccinations. Next year seems to be the year of music festivals with nearly all the major festivals aiming to run at full capacity. We are listing some of the finest Drum & Bass festivals that you can attend during the next 12 months!
RAMPAGE 2021 & WINTER 2022 – ANTWERP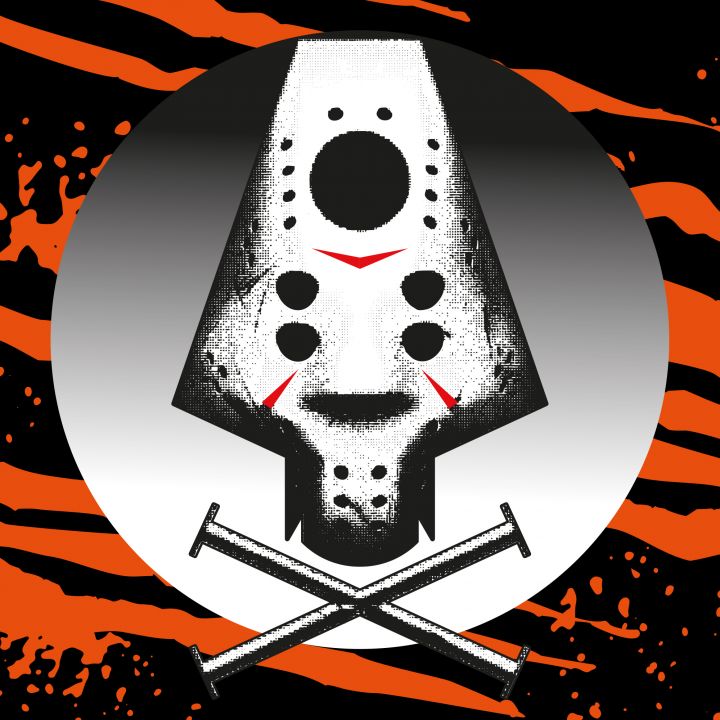 Arguably the biggest Bass music festival in the world is making an emphatic return with 2 mammoth editions in December 2021 and March 2022. This year's edition will mark its return, packing a monstrous lineup with a mix of Drum & Bass and Dubstep heavyweights.
The Sportpaleis in Antwerp will be lit up in December with acts like Pendulum, Noisia, Mefjus, Camo & Krooked, Black Sun Empire, Kasra, Eptic, Modestep, Midnight Tyrannosaurus, SampliFire, Franky Nuts and many more! This 2-day showcase accompanies the Winter edition at the same location, which has announced A.M.C, Kings of the Rollers, Marauda, and Vampa so far.
Tickets to both the December 2021 and Winter 2022 editions are available – HERE
[youtube https://www.youtube.com/watch?v=CsycNMNDnPg]
NORTHERN BASS 2021 – AUCKLAND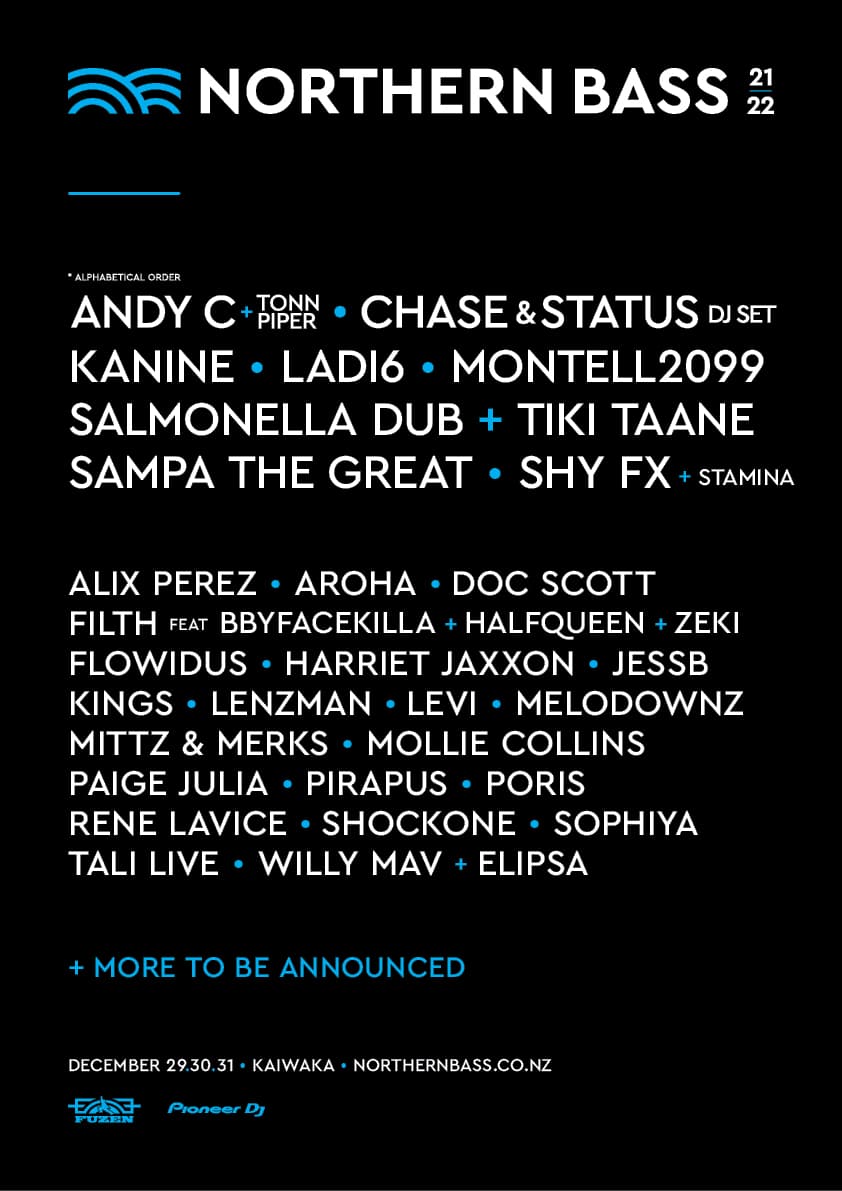 New Zealand's biggest celebration of Drum & Bass is closing 2021 in Kaiwaka, the little town of lights, from December 29 to 31. The three-day festival is set to host giant acts like Andy C, Shy FX, Chase & Status, Doc Scott, Rene LaVice, Lenzman and more along with some Kiwi representatives like Paige Julia, Montell209, Tali, and Alix Perex who recently moved to the southwestern nation.
Tickets for this year's Northern Bass Festival can be booked with The Ticket Fairy – HERE 
[youtube https://www.youtube.com/watch?v=hQiXXhNk4uc]
LET IT ROLL WINTER 2022 & LEAD EDITION – AUGUST 2022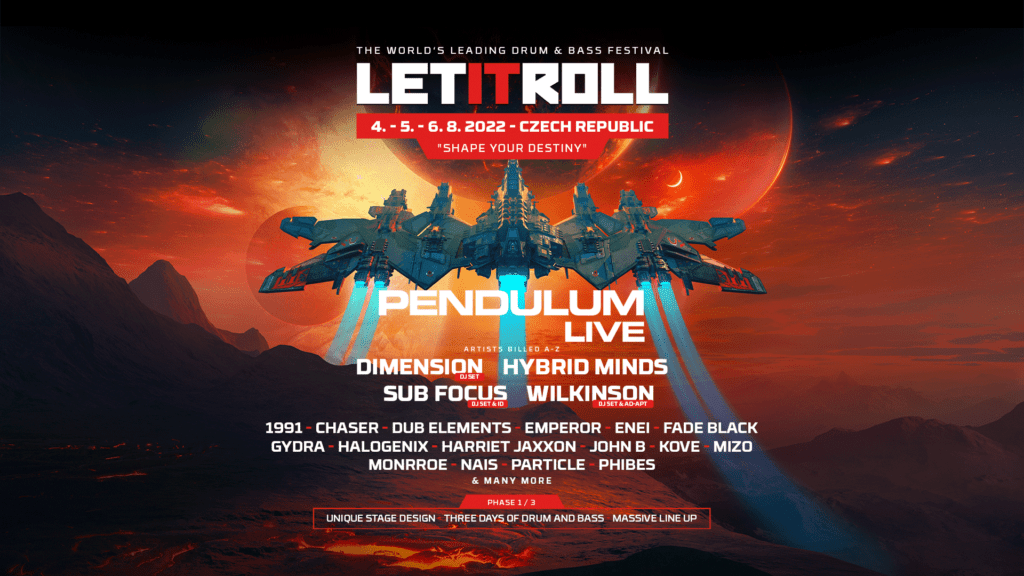 After New Zealand's largest Drum & Bass celebration, comes Europe's, and by far the world's, biggest Drum & Bass Festival. After announcing its deferment in July last year, Let It Roll managed to squeeze in a miniature edition of the festival this year. However, next year, as with other large events, brings promise – and Let It Roll has left no stone unturned to make it big in 2022.
While the line-up for the Winter Edtion stays under wraps at the moment, Let It Roll's lead festival has announced its own line-up, which is astounding, to say the least! Or let's put it this way – you call your favourite DnB DJ out loud and you will find their name on the line-up.
Tickets for both the editions can be booked here – HERE
[youtube https://www.youtube.com/watch?v=iFYuP8EwPMM]
OUTLOOK FESTIVAL – TISNO, CROATIA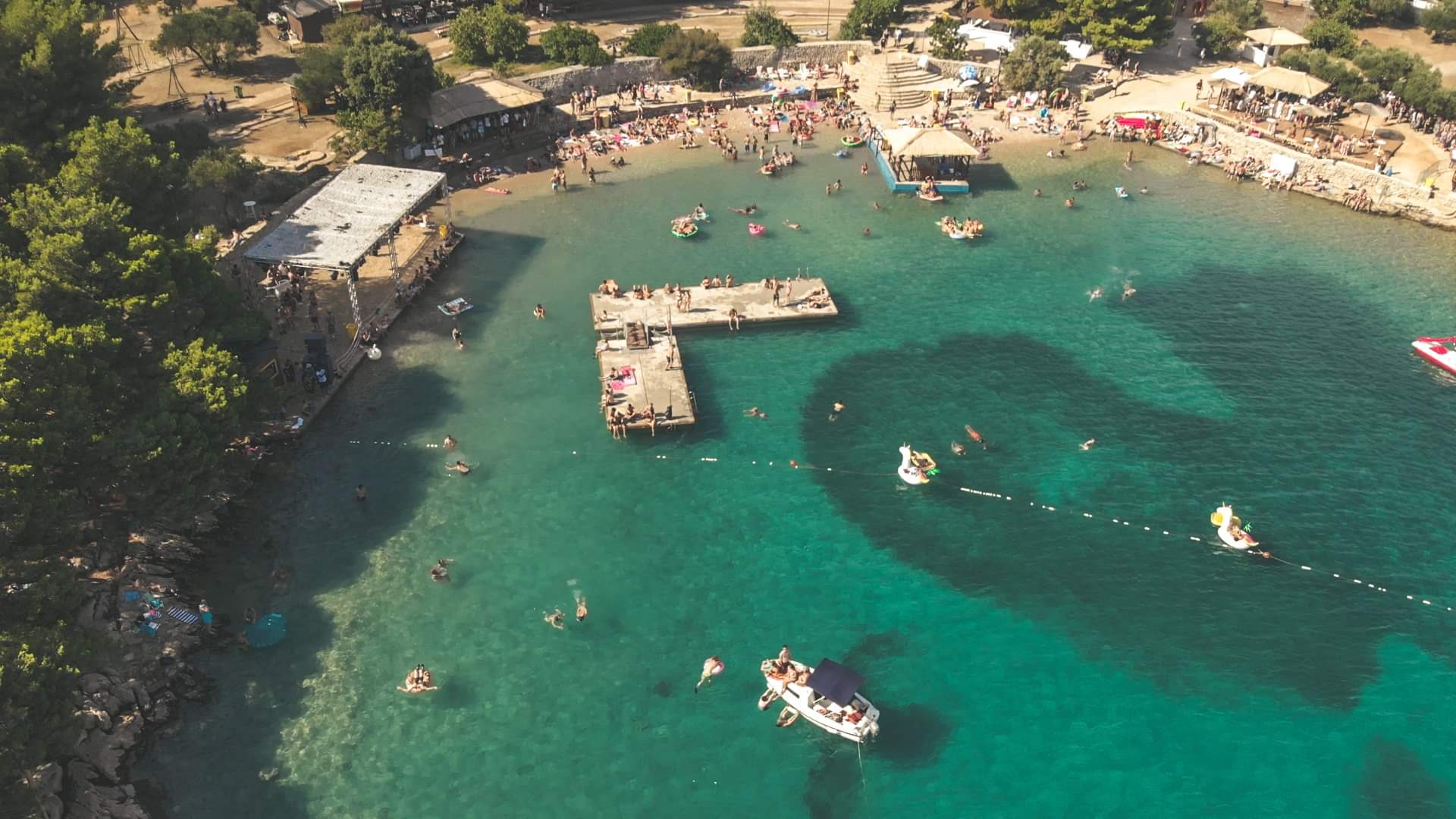 Croatia's premium Bass music festival features huge Drum & Bass lineups every year. This time, they've moved their base from iconic Pula to the Garden Resort in Tisno where it all started for them a decade ago. The festival returned this year through their 'Origins' editions with a delicious lineup, and tickets for the 2022 edition have already begun.
The festival will take place from 28 July to August 2022. While lineups aren't out yet, you can book your tickets right now, because Outlook doesn't deal with anything less than an excellent lineup every year.
Tickets for the Outlook Origins Festival 2022 can be booked – HERE
[youtube https://www.youtube.com/watch?v=wMXohsMiIrE]
LIQUICITY FESTIVAL – 2022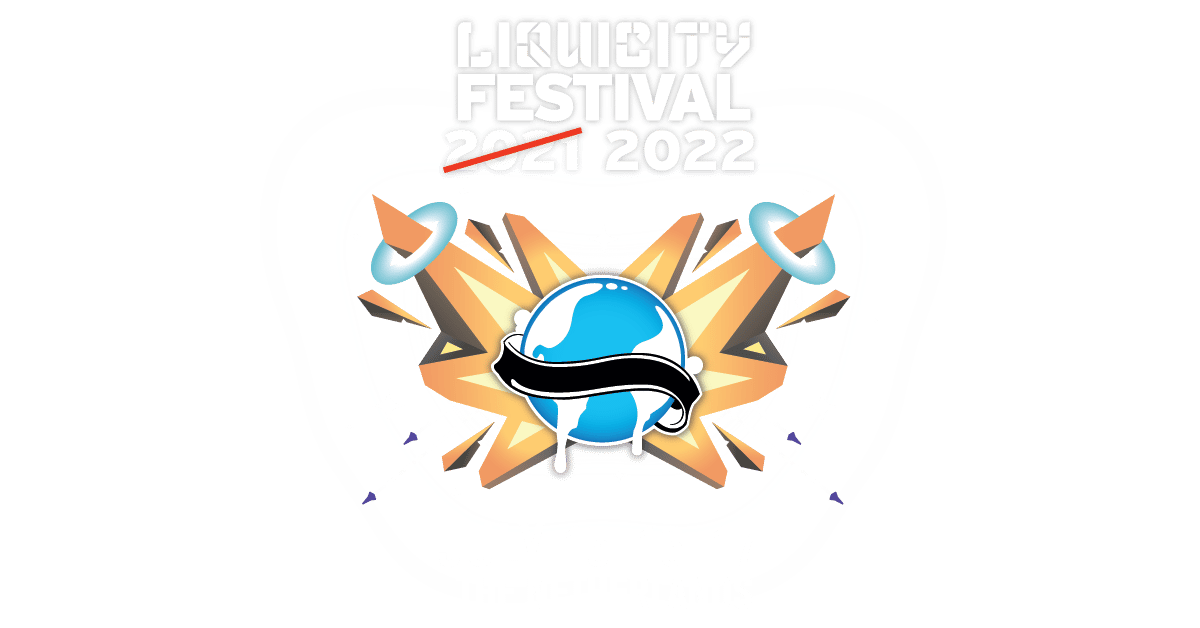 What started as a Drum & Bass Liquid DnB promotion channel on Youtube, evolving into a record label, is now one of the genre's finest festivals of the European continent. Liquicity's rise has been and continues to be inspirational.
Starting their festival in 2015 on a small scale, Liquicity now holds the capacity to host large-scale line-ups. While they could not make it happen this year, they are returning next year in July for an edition that promises to be bigger than ever. If you plan to attend the festival, hurry up because tickets are selling fast and Liquicity probably has a sold-out announcement ready in their drafts!
Buy your tickets for the Liquicity Festival – HERE
[youtube https://www.youtube.com/watch?v=3CB_kYTqswk]
HOSPITALITY IN THE WOODS & ON THE BEACH – JUNE & SEPTEMBER 2022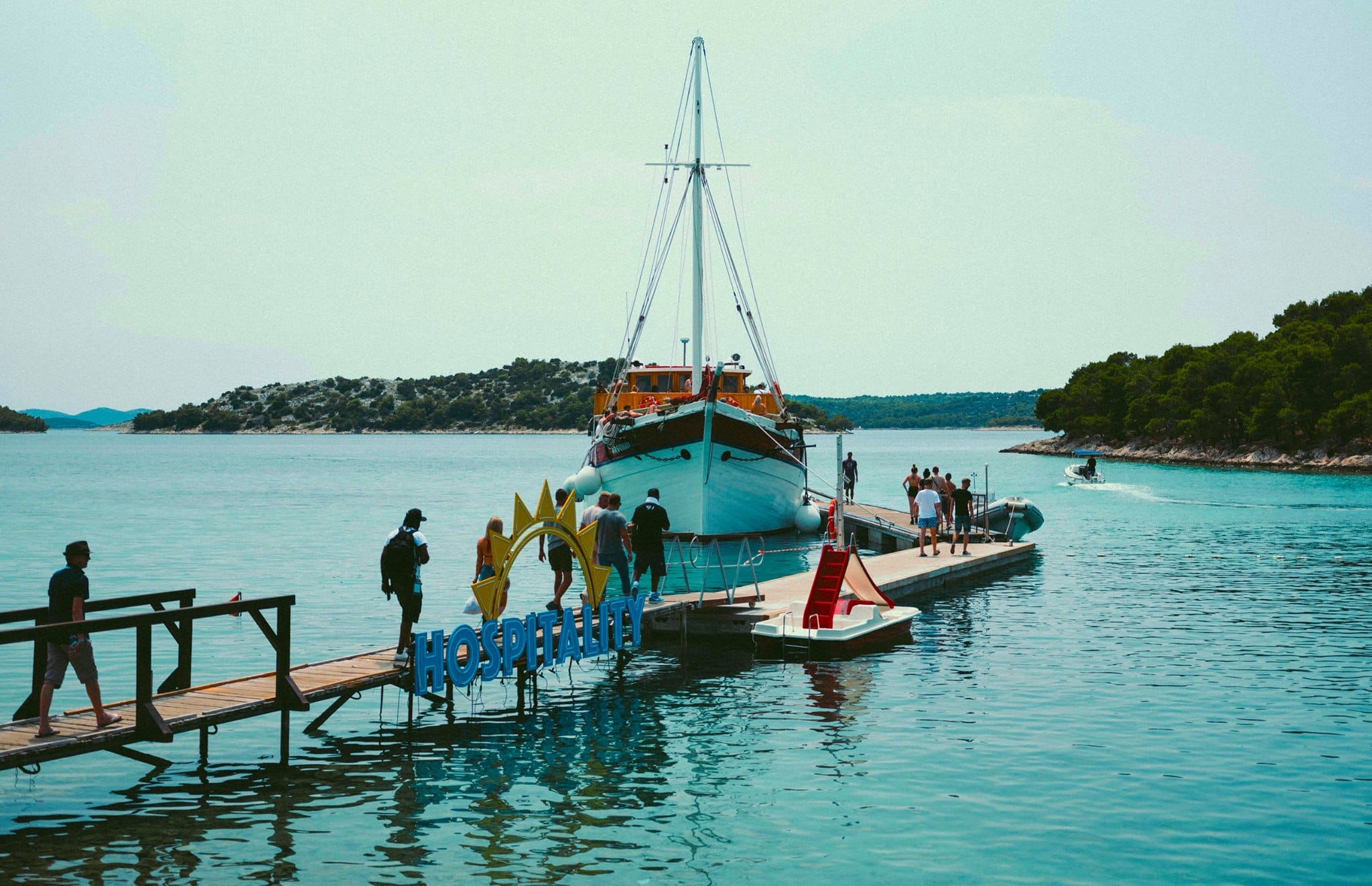 Hospital Records' premium festival was introduced a couple of years ago. Since then, it has known no stopping. With one gigantic line-up at a time, Hospital has raised the stakes with their 'In the Woods' edition that happens in the UK and the 'On The Beach' that takes place in Tisno. Next year they plan to make it even bigger than their previous editions. The 'On The Beach' showdown will take  place in the first week of June 2022 and the 'In the Woods' edition will unleash itself in September 2022.
In terms of the line-up, it is pretty much 'you name it and you have it'. Along with Drum & Bass, they also feature other genres around the Bass music spectrum.
Ticketing information for both the editions can be found – HERE
[youtube https://www.youtube.com/watch?v=ba9lW0YkIhQ]
There are other festivals like SUNANDBASS that are yet to reveal their plans for next year, but if you are planning your Drum & Bass festival calendar, you know the places to hit in 2022!