Warning: NSFW sexual imagery and content are mentioned in this article.
Claimed to be the only sex-themed museum in South Korea, Jeju Loveland Sculpture Park is an unabashed display of all things sex. It is located on the volcanic island of Jeju, just off the coast of South Korea, only 15-minute away from the Jeju airport. 
The hot and happening outdoor museum was opened in 2004 with some 140 erotic sculptures exhibited in all shapes, sizes, and positions. Loveland is loaded with soft porn figures, detailing the copulation between humans as well as other creatures (like animals).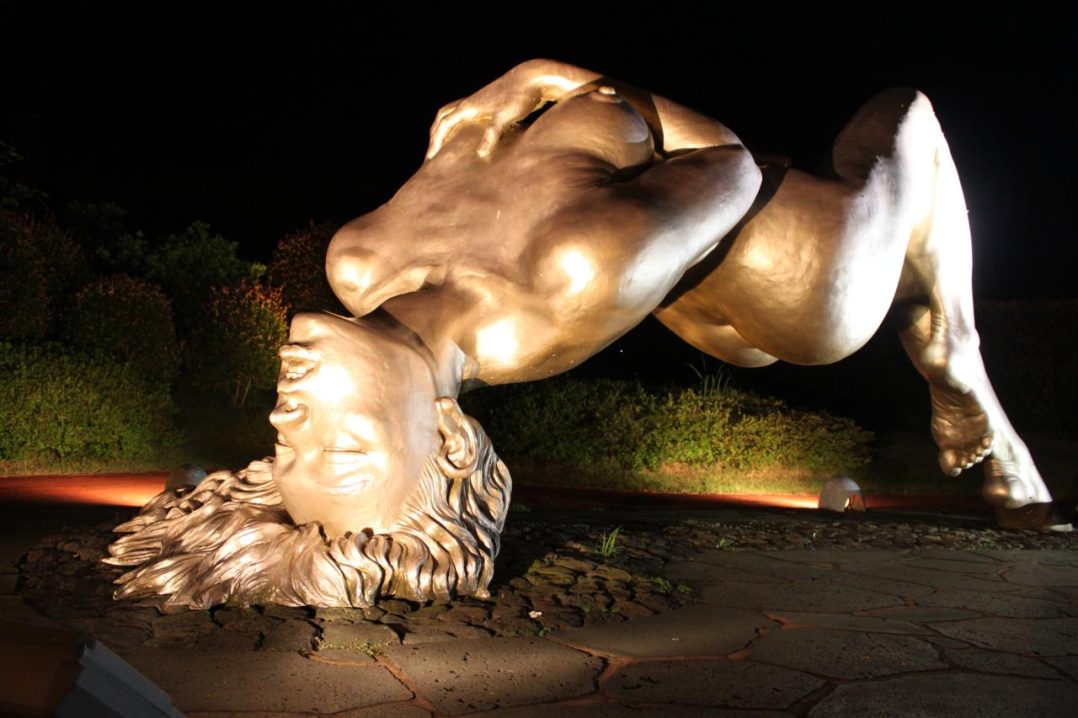 Image acquired via m t b c from Flickr.
The Salacious Jeju Loveland!
"Jeju Loveland is a place where sexually-orientated art and eroticism meet. Jeju Loveland breaks down the traditional taboos surrounding sex, and is a place where the visitor can appreciate the natural beauty of sexuality", states Jeju Loveland's website.
Graduates of Hongik University spent two years constructing the exhibited erotic works of art before debuting it in 2004. It is surrounded by explicit imagery – some subtle, some suggestive, but mostly just sexual to the hilt! Even before entering the museum, one will find penis-shaped 'arrows' pointing to the direction of the entrance and to the next stop. Visitors are welcomed with the sight of an enormous sculpture of a woman reaching her climax (attached above).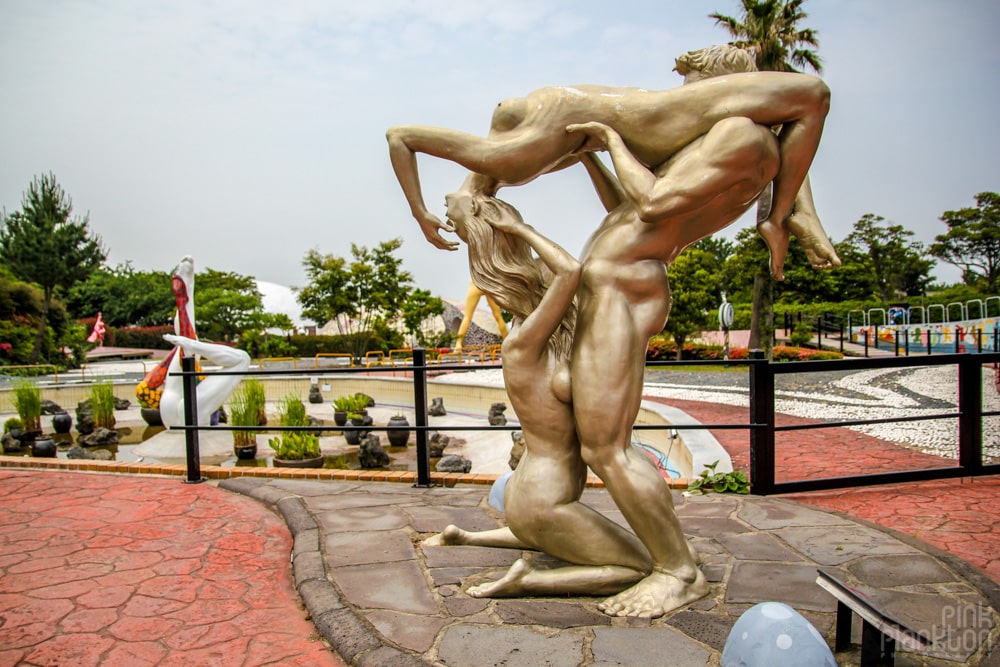 Image acquired from Pink Plankton.
Throughout the museum, there are phallus structures, labia stones, anus fountains, and so much more. Visitors are free to touch the structures and click photos with them. There are interactive artworks, an additional indoor museum, a cafe serving genitals-shaped snacks, and a sex-themed gift store. It portrays a motley of sexual positions between couples, threesomes, or simply a standalone sculpture of a man or a woman with everything on display.
The Honeymoon Destination of South Korea
Jeju island has been a honeymoon spot for couples in South Korea since time immemorial.
Reportedly, during the 1980s, hotel officials would indulge newlywed couples in a variety of titillating activities such as couples massage, raunchy games, and more. They were the unofficial "professional icebreakers" to help couples relax and enjoy each other's company.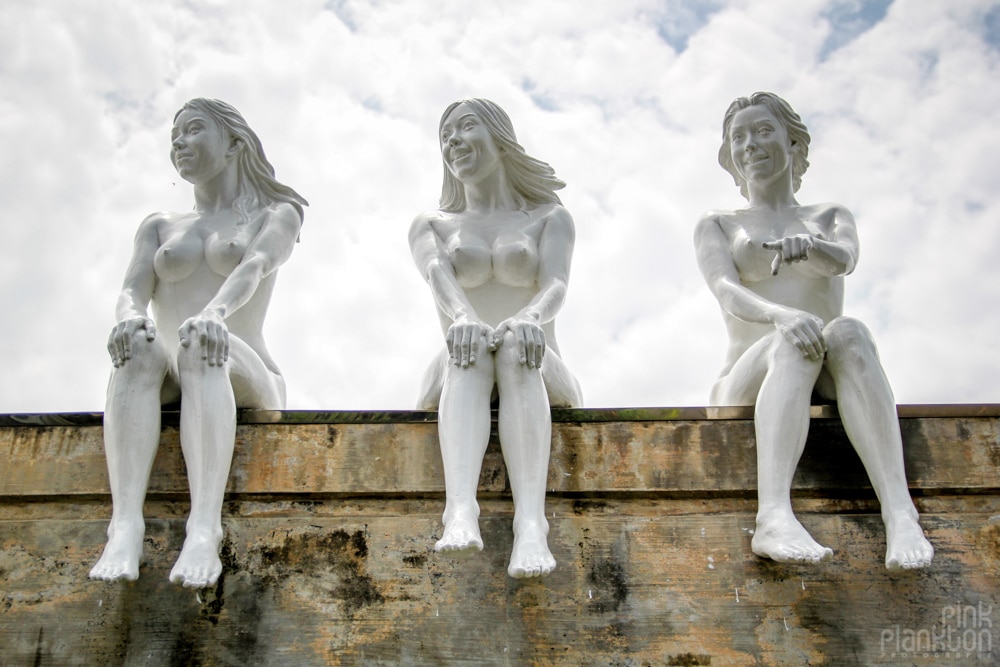 Image acquired from Pink Plankton.
Having the museum on Jeju islands ties remarkably well with history, especially upon witnessing the surmounting rates of couples who visit the island for their honeymoon or vacations. Loveland has attracted thousands of visitors since! Guests are encouraged to learn, experience, and embrace the sex and sexuality that envelops them at Loveland. The sculptures are detailed, meticulous and, of course, purely carnal!
Jeju Loveland is open only to people above 18 years of age. Tickets cost KRW 12 (USD 0.010) for adults and KRW 10 (USD 0.0084) for senior citizens. Operating hours are between 9 AM to 11 PM. According to their Instagram page, Jeju Loveland is 'Temporarily CLOSED due to internal facilities construction' at the time of the release of this article.
This article is part of TFword's Where In The World Series, find the previous article from the series below!
You May Also Read:
Feature Image Via Business Insider.