We spoke to musician, singer-songwriter and producer Ankur Tewari about his love for storytelling, choosing projects, and his emotional connection with work!

Ankur's musical journey has been a unique, yet a diverse and vibrant one so far. The multitalented composer, lyricist, (and many more words that describe qualities of a seasoned musician!), has worked on some of the most tasteful music heard in Bollywood through the 2010s. Despite being a part of many projects that are steadily defining the changing tide in music used in Bollywood movies, his own releases as an artist remain unadulterated and genuine. 
Ankur's music discography is extensive – which once started off with many live performances, and his live act Ankur & The Ghalat Family initially. More notable commercial work began, and Ankur ended up working on some blockbuster films such as Gully Boy and Slumdog Millionaire. His most recent work has been on the new film, Gehraiyaan starring Deepika Padukone and Siddharth Chaturvedi. 
We thought we'd catch up with Ankur, who is between many projects and solo releases currently! Read more in the interview below.
Pratika: Hey Ankur! How have you been doing? 
Ankur: I'm doing very well. I'm excited about the projects that I've just wrapped, and new projects that are on the horizon.
P: That's great to hear. It's been 2 years, and the gigs have been sparse! How have you been feeling about not being able to gig as usual with Ankur & the Ghalat Family like before? 
Ankur: Not having gigs for two years has been kind of crazy, unrealistic and strange. But as independent artists, we've kind of always been ready to face the challenge because that's the only way we can survive. So, I've been using this time to record some new material, and trying to create new forms (of music), along with new stories that I can tell.

P: When it comes to music supervision, at what level do you personally get involved with the music or arrangement of a track? 
Ankur: Music supervision is a task that gets you involved. I don't get into the details of arrangement and the music unless the artists need my input. I try to be around and support them. My idea is to create the best kind of environment, and the best inputs that can help them create the best that they can, exploring their creativity in the most unhindered manner.
But I make sure I am available with all the answers to questions that they have, and kind of have a blueprint of the realm in which they can work in, reminding them of the (sonic) palette we've created for the project.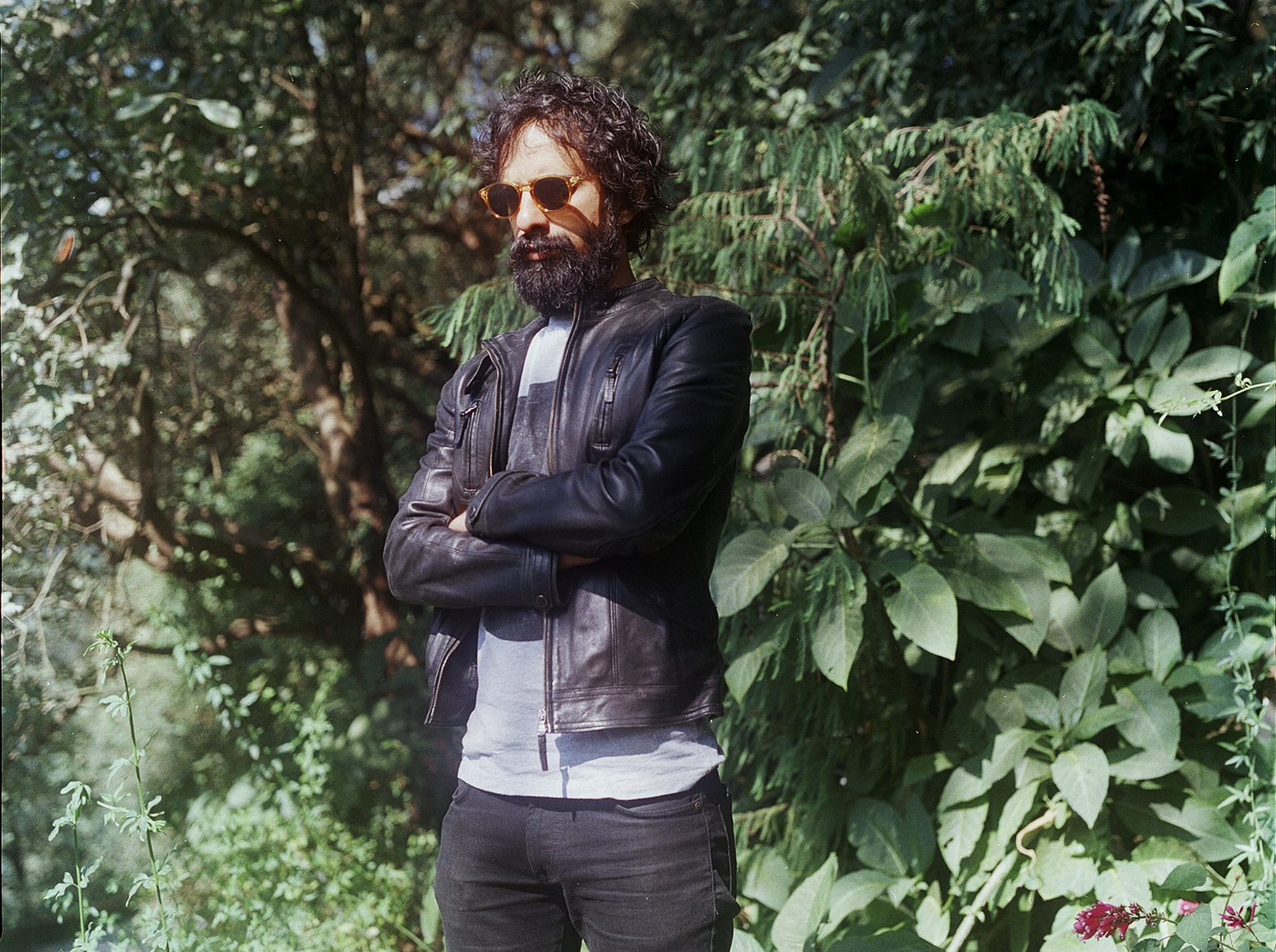 In photo: Ankur Tewari. Photograph by Prarthna Singh
P: With projects ranging from music supervision in Gully Boy, to writing lyrics for tracks in Gehraiyaan, when did you realize you were interested in working across the spectrum of music and composition? Or is it more like something you've picked up after years of experience?
Ankur: I've never really thought about what my designation is in any project since I started working. I've been trying to have fun in the world of storytelling. Sometimes, it happens with creating music, sometimes with writing words, sometimes supervising. The idea is to get involved with interesting projects and artists, try and learn from them, and try to create a vibe. At the same time, you want to have fun. So as long as you're having fun, it's great!
P: Barring projects that don't work out due to financials – Do you work on every project you're asked to, and make it work out eventually? Or do you choose projects you feel are more inclined to your music or thought process?
Ankur: I don't end up working on all projects I'm asked to. In fact, I'm infamous for saying no more than yes. I definitely choose projects that move me emotionally, and try to work on them, bringing my skill set, and attaching it to the project. If the project involves me emotionally, that's when I try and see whether it's financially viable for me or not. But definitely, if it doesn't move me, or if I feel somebody else is better for the job and I shouldn't be doing this, then I kinda stay away.
P: When you visit a particular city, or even if you're in Bombay, is there any go-to studio that you prefer working out of besides your own personal workspace, and why?
Ankur: It's taken me a long time to feel comfortable inside studios because I'm usually more comfortable playing live. But there are a few studios that have really helped me – One being Island City Studios, and Purple Haze Studios in Bombay. Some of my friend's home studios are really nice like Sidd Coutto or Gaurav Raina's studios that have a great setup. In Delhi, Tapan Raj has a beautiful setup. These are some places where I feel comfortable and at home. It's easy for me to record music there.
P: We've been following releases like your singles 'Ahista' and 'Shehzaada Shehzaadi'. Can we expect a lengthier body of work in the form of an album or EP sometime soon?
Ankur: I have been working on a bunch of singles, there's another one that is pending to be released besides these two. But yes, I have worked on a full-length album, and I'm trying to get all the details of the project in place – from the track listing, to the mix and master. I'm ready, I'm working on the artwork and figuring out how I should release the project. 
We thank Ankur for this wonderful interview, and we hope to hear more music from him soon. Wishing him the best for future endeavors! 
We're leaving you with Ankur's latest hit project, the film 'Gehraiyaan', where he was the music supervisor, and wrote lyrics for a few songs. This is the hit single 'Doobey' from the film that's blowing up on reels and TikTok!
Follow Ankur Tewari online:
Instagram
YouTube
Facebook
Twitter
Listen to his music online, streaming on all popular music platforms. 
Feature image photograph of Ankur Tewari by Prarthna Singh.
You may also read: