Amsterdam Dance Event (ADE) is back for its second installment, following its massive debut success in 2021. The event will be held from October 19 to 23, 2022, in Amsterdam, Netherlands. ADE announced the latest updates on the conference and festival as the five-day festival nears.
Said to be 'the most upfront, influential and educational gathering for electronic music and its industry,' ADE attracts more than 1000 events in over 200 locations. They announced their first-ever artist's residencies as part of ADE's Arts and Culture program.
Tamara Shogaolu, an award-winning director, was amongst the first to be announced who will display the transformation of the Westerkerk church into a Panama rainforest. Contemporary artist Nick Verstand will perform "Within Without II" at Carré Theater on the opening. Performing "ARBOR" is visual artist Vincent Rang and violinists 3VIOLAS in the Zuiderkerk church. Villa Buitenlust and NXT Museum have teamed with ADE for the second consecutive year. Villa Buitenlust will collaborate with community-based event collective Orphic to host a series of talks and live podcasting sessions on Bakkie Bakkie, a streaming platform. And NXT Museum, along with ADE, urges artists to collaborate and showcase their work at the NXT stage.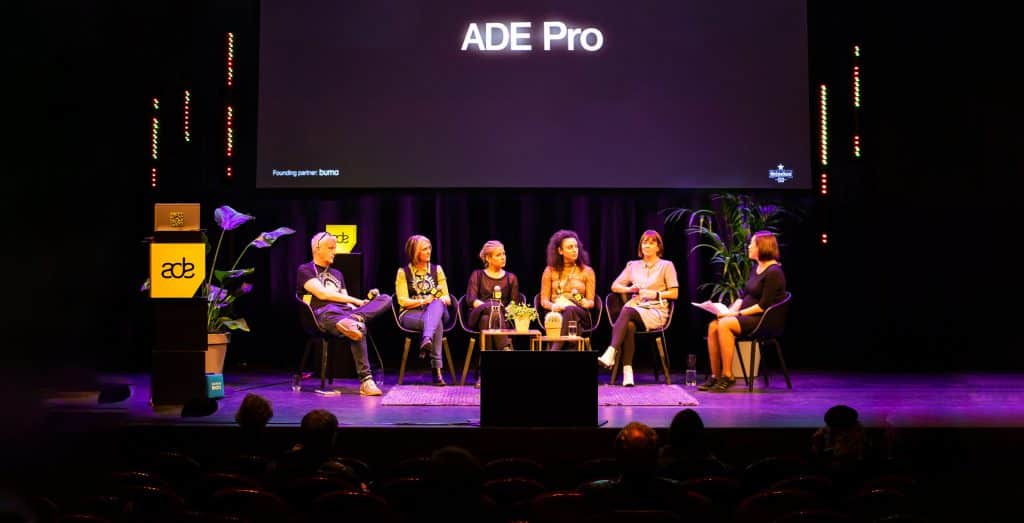 The Arts and Culture programs would comprise a series of exhibitions, special performances, art installations, and documentaries to bridge clubs and their culture. In addition to this, attendees can witness a gamut of live performances, DJ sets, and conferences across Amsterdam during the five-day span.
Back in May 2022, ADE revealed Diplo, Suzanne Ciani, Youssou N'Dour, and Sunnery James & Ryan Marciano as its first wave of speakers at the conference. The likes of Afrojack, Armin Van Buuren, David Guetta, Nicky Romero, Tiësto, and more, will performe their sets at the festival this year. The ADE festival garnered over 2500 artists within the electronic subgenres and had 400,000 visitors in 2019.
Purchase tickets at early bird rates HERE
Find more information on Amsterdam Dance Event on their website HERE
You May Also Like: