In the fast-paced music industry, certain record labels are being set up, particularly for the talented and underrepresented. In our list, you will find labels representing gender and sexual minorities. Artists belonging to the LGBTQ+ community, who are creators of electronic, pop or rock music can find their perfect match, send their demos, and hope to be signed to an inclusive label!
Here is a list of record labels for LGBTQ+ artists – 
Boudica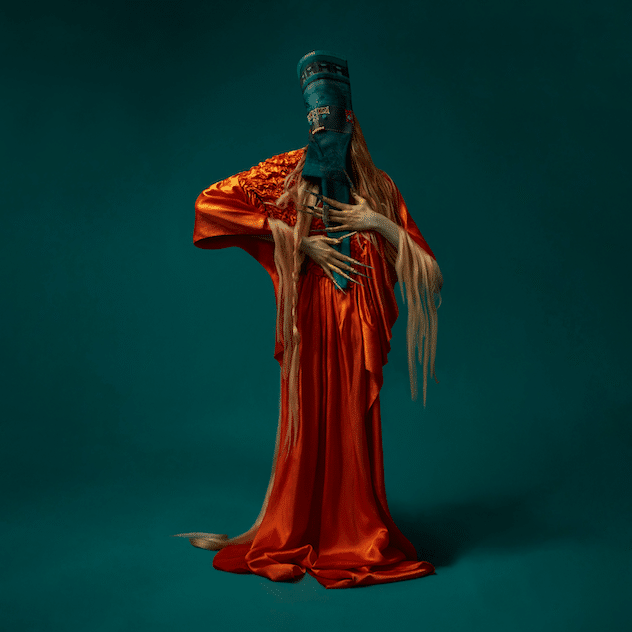 Boudica is a London-based label run by women and non-binary people. It was created with the aim to give more representation to LGBTQ+ artists within the realm of music. As per their statement, Boudica explores "the darker and hedonistic side of electronic music platforming women, trans* & non-binary folks."
Samantha Togni, Techno producer and DJ, kickstarted Boudica initially as a collective, party series and conference. The label will inaugurate its latest venture with the release of 'Pure Bones', a compilation EP out on July 25, 2022. It features Wanton Witch, Femanyst, Nur Jaber, and Boudica founder Samantha Togni, and explores 'spoken word and industrial dance music.'
Togni describes Boudica's launch as a personal "dream come true," in a conversation with Underground. "The artists chosen for the [release]perfectly symbolise Boudica's vision: without boundaries and fearlessly experimental," read the label's statement.
Find Boudica on Instagram HERE
Listen to 'Pure Bones' and all their latest releases on SoundCloud HERE
Lady of the House
Lady Of The House announced the launch of a new record label for women and non-binary producers. The artists are to be selected from a month-long competition held by Lady Of The House in search of fresh and new talents within the electronic music genre. Conducted throughout the month of June, entrants can send their music or demos to partake in the competition.
The emerging 4 winners will avail the opportunity to get their tracks released on the new label. They will offer additional benefits for the 4 best submissions to kickstart their musical careers in the field. Lady Of The House is a female-led organization who published a book of the same name tracing the stories of women in Dance music.
Know more about the competition HERE
Find Lady Of The House on Instagram HERE
So Fierce Records
Canadian electronic music producer and DJ Velvet Code founded So Fierce Records in 2020 during the COVID-19 pandemic. It is an 'LGBTQ+ dance music label and entertainment services company that provides a platform for artists, DJs, producers, and drag entertainers.' It pertains to artists who have been marginalized by the major and independent music label industry on the basis of their gender, sexuality, race or age.
Since its inception merely two years ago, So Fierce Records has signed 30 artists onto its roster and released 24 singles. The label provides video production, music production, songwriting, management, consultancy, and promotion services, in addition to marketing, radio promotion and distribution for its artists.
Some renowned artists represented by So Fierce Records are Velvet Code, Canada's Drag Race Winner Icesis Couture, Sofonda Cox and more!
Find So Fierce Records on Instagram HERE
Check out So Fierce Records' website for more information HERE
Them Records
Welcome to THEMDOM! THEM is a record label for Black transgender artists established in 2020. Genderqueer artist and community organizer Asanni Armon and s.e.r created this 'collaborative, inclusive, and trans-run venture where all involved not only survive —but thrive.' THEM will represent artists in hip-hop, R&B, pop, and dance genres.
Over the course of two years, they have signed four Black trans artists – Demi Vee, Rapture And The Holy Underground, Sunchild and founder Asanni Armon. THEM offers 'assistance in marketing, artist development, live events, and several other essential services for artists.'
Find THEM on Instagram HERE
Check out THEM Records' website for more information – HERE
BEAUTIFUL
London-based DJ and co-founder of Hooversound, SHERELLE, launched BEAUTIFUL – a label for Black and LGBTQ+ artists. SHERELLE announced its launch in 2021 via Twitter by sharing her experience as a Black queer artist in the Electronic music scene. She stated that BEAUTIFUL will "cultivate new and exciting music within the Black and LGBTQI+ music community in and around Europe."
The label released a compilation album titled 'BEAUTIFUL PRESENTS: BEAUTIFUL VOL 1.' in August of last year. It features exclusive tracks from artists specially selected by SHERELLE, such as Gayance, KG, Loraine James, :3LON, Kareem Ali, TAAHLIAH, Tim Reaper, Nia, Archives, Otik, and Kessler.
"They are some of the very best artists of the electronic scene. All important artists in their respective scenes. It is super exciting to finally have something tangible for people to listen to and I really hope they enjoy it!" said SHERELLE regarding the compilation's release.
Find BEAUTIFUL on Instagram HERE
Listen to 'BEAUTIFUL PRESENTS: BEAUTIFUL VOL 1' on Spotify HERE
Get Better Records
Established in 2009, Get Better Records is a queer and trans-run independent label by Alex Lichtenauer (drummer of the band Control Top). Their roster has grown massively in the past decade representing outspoken rockers, and underserved and underrepresented talents. 
Lichtenauer glimpsed the 'gaping void in the music scene' in terms of the lack of representation for gender and sexual minorities. In the midst of their personal struggle to gain access to the language around gender identity and sexuality, began Get Better Records. "There was no other label or entity that was just focusing on queer and trans people. I didn't really even know of any other feminine queer artists that were out," said Lichtenauer on their website.
Get Better Records houses some of the most talented up-and-comers, including the likes of ZORA, Fresh, Bacchae, Control Top and more!
Find Get Better Records on Instagram HERE
Check out Get Better Records' website for more information – HERE
You May Also Like: