Lollapalooza is heading to Mumbai, India on January 28-29, 2023. It will be the multi-genre festival's debut event in Asia, a nascent attempt to launch Lollapalooza on the continent 30 years after its formation.
As per an official statement, the Mumbai installment of the festival will be "a full two days of music across four stages as well as innovative culinary selections, art, fashion and more." The line-up and venue are yet to be announced. According to the promoters, the lineup, consisting of 45 acts, will be 60% international artists and 40% local acts. It is expected to be revealed by late August. Whereas the undisclosed venue will be located "in the center of the city."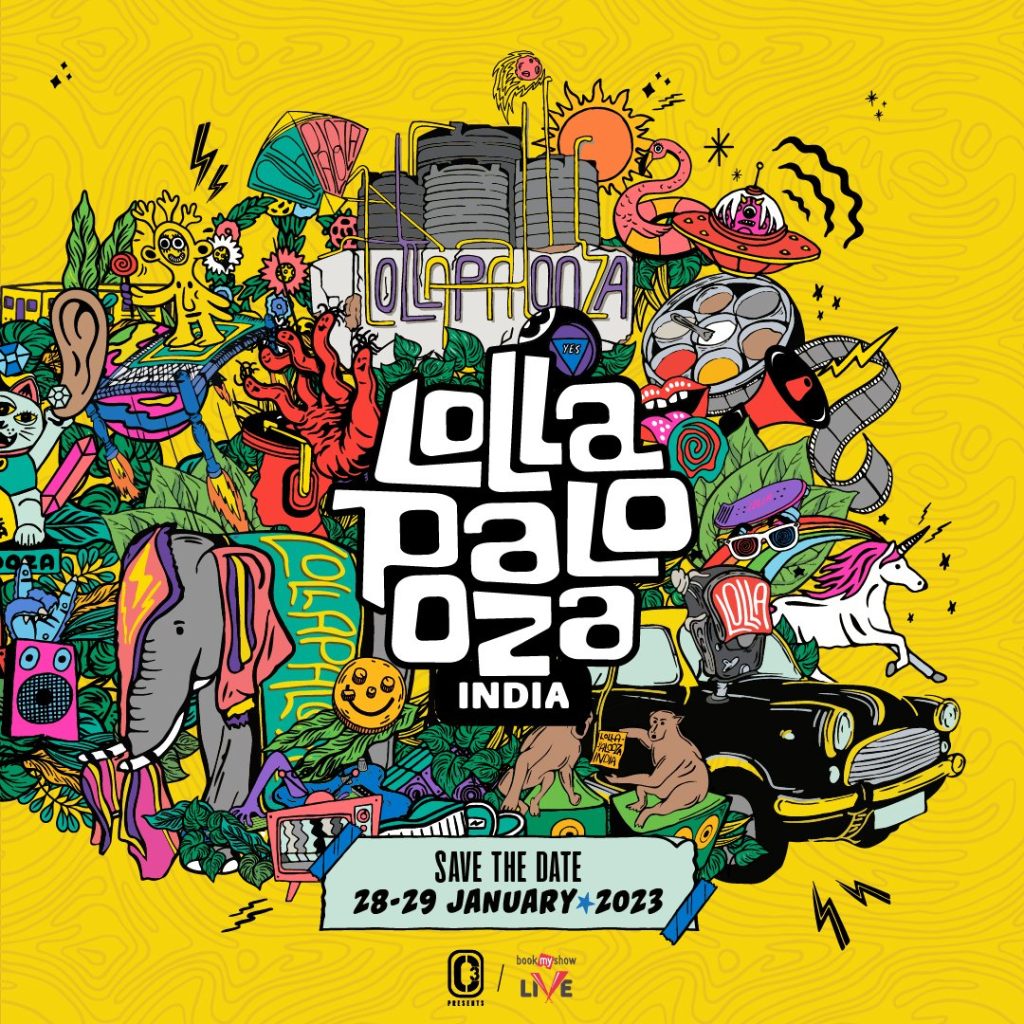 The Indian edition of Lollapalooza is in association with BookMyShow, WME and C3 Presents. Perry Farrell, global producer and founder of Lollapalooza said, "The music of India is transcendental, it draws our spirits East. Lollapalooza is an instrument for unity, peace, and education utilizing the universal languages of music and art to find common ground."
"Lollapalooza has always been about exploring boundaries, musically and geographically. We are excited to introduce fans to an entirely new festival experience that has been a significant rite of passage for millions of music fans around the world for more than three decades," said Charlie Walker, Partner of C3 Presents.
Limited early bird tickets are priced at INR 7000 (USD 88) for registered Lollapalooza India users. The two-day event will feature 20 hours of music on four stages, with 60,000 tickets projected to be sold each day. Early bird registration will begin on August 1, 2022.
Register for Lollapalooza India 2023 on lollaindia.com HERE
You May Also Like:
Feature Image Via Bandwagon.Asia