From Beyoncé's highly anticipated return with 'RENAISSANCE' to Lizzo bagging her second #1 single on Billboard Hot 100, here's this week in Pop Music.
Beyoncé Has Released Her New Album, RENAISSANCE
Six years after the release of her critically acclaimed record 'Lemonade', Queen Bey is back with 'RENAISSANCE'. The sixteen-track album is a three-part project, with more to be released in the coming days.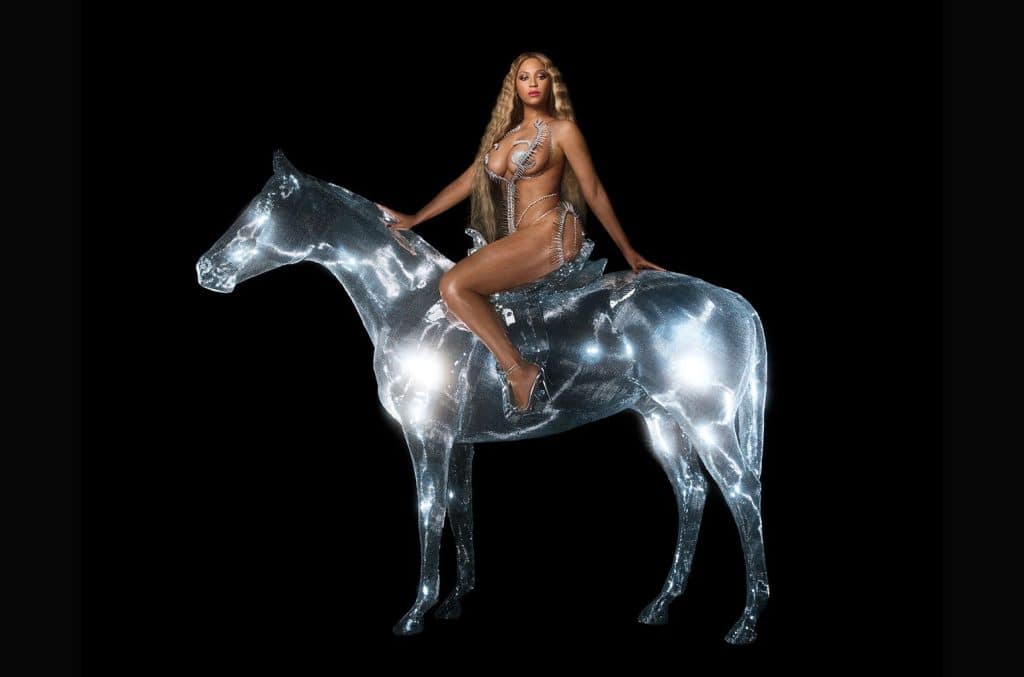 'BREAK MY SOUL', the first single of the record, marked the anticipation of RENAISSANCE in early June. The house music-inspired track features samples from Big Freedia's 'Explode' and 'Show Me Love' by Robin S. Drake, Solange, Pharrell Williams, The-Dream, Labrinth, Skrillex, Sabrina Claudio, and many more are credited in this album, as revealed by Beyonce on Instagram. 
The album, however, was leaked 36 hours prior to the release. Following the official release of 'RENAISSANCE' today, Beyoncé remarked on the situation by saying, "So, the album leaked, and you all actually waited until the proper release time so you all can enjoy it together." She continued, "I appreciate you for calling out anyone that was trying to sneak into the club early. It means the world to me."
Listen to 'RENAISSANCE' HERE
Britney Spears and Elton John to Remix 'Tiny Dancer'
Freeing from the clutches of her 13-year-long conservatorship, Britney Spears is making her much-awaited comeback with a duet! Reportedly, Britney and Sir Elton John have teamed up to create a new rendition of Elton's 1971 hit single 'Tiny Dancer'. Not much is known about the collaboration yet, but sources close to Britney and Elton have approved of it.
According to reports, the duo met at a studio in Beverly Hills for the remake. Produced by Grammy-winning Andrew Watt, the track is set to release next month via Universal Music. 'Tiny Dancer' was released as a single in 1972 from the album 'Madman Across the Water'. It peaked at No. 41 on the Billboard Hot 100 at the time.
MTV VMA Announce This Year's Nominations
Nominations for the 2022 MTV Video Music Awards have been revealed. Receiving 7 nods each, Kendrick Lamar, Lil Nas X, and Jack Harlow are tied for the most nominated artists this year. Following right behind are Harry Styles and Doja Cat with six nominations making the latter the most nominated female artist. This year, the MTV VMA Awards are set to take place on Sunday, August 28. The host for the award show, which will be held at Prudential Center in Newark, New Jersey, is yet to be announced.
Find the full list of nominees for the 2022 MTV VMA – HERE
Lady Gaga Kicks off Chromatica Ball Tour
Following a two-year postponement of the tour, Lady Gaga is finally on the road to promote her most recent album, 'Chromatica'. Titled Chromatica Ball, the tour kicked off in Düsseldorf, Germany on July 17. 
Covid-19 and other string of delays deferred the tour by two years. Fans witnessed several debut performances by Gaga from 'Chromatica'. Additionally, some of her previous hits such as 'Bad Romance', 'Poker Face', 'Just Dance', 'Monster', and more were included in her music roster. The 20-track setlist also features hits from Gaga's movie endeavors, namely 'Shallow', 'Always Remember Us This Way', as well as her most recent 'Hold My Hand' from the 2022 movie 'Top Gun: Maverick'.
So far, the 'Poker Face' singer performed in Germany, Stockholm, Paris, and Arnhem. She is set to perform in London on July 29 and 30. Post which, Gaga will resume the tour in North America in August.
Lizzo Becomes the First Female Artist to Bag #1 on Billboard Hot 100 With 'About Damn Time'
Lizzo's viral hit single 'About Damn Time' marks the singer's second official #1 on the Billboard Hot 100. This feat comes following the release of her fourth studio album titled 'Special' on July 15.
The singer immediately took to social media to celebrate her achievement. She said, "We got the #1 song in the country YALL." 'Special' also became the highest charting album released in 2022 by any first female artist. In addition to her single and album peaking, Lizzo bagged her first-ever EMMY nomination earlier this month.
The Grammy award-winning singer acquired her first #1 with 'Truth Hurts' in 2019.
Nicki Minaj Shares Trailer for New Docu-Series, 'Nicki'
New Music and Videos Out Today –
You May Also Like: