From Rapper Nicki Minaj slated to receive the prestigious Video Vanguard Award at the 2022 MTV Video Music Awards to Global Citizen Festival announcing their 10th installment lineup with Mariah Carey, Metallica, Usher, SZA, H.E.R, Stormzy, and more, here's last week in pop music.
Megan Thee Stallion Releases Sophomore Album, 'Traumazine'
After posting multiple teasers in the past couple of weeks, Megan Thee Stallion has finally released her sophomore album, 'Traumazine'. It follows the rapper's iconic debut record 'Good News', which peaked at #2 on the Billboard Hot 100 and had hits such as "Body" and "Savage (Remix)" featuring Beyoncé.
The 18-track record features a slew of artists, including Dua Lipa, Latto, Future, Jhené Aiko, Rico Nasty, Key Glock, and more. Prior to the big release, Megan disclosed the motive behind the album while exchanging conversations with her fans on Twitter. She tweeted, "I wrote this album for myself… I wanted to start writing in a journal but I said fuck it I'll put it in a song." The "Sweetest Pie" rapper also said, "saying certain things you've never said out loud before is hard", in another tweet.
Listen to 'Traumazine' on Spotify HERE
Metallica, Mariah Carey, Usher, SZA, MÅNESKIN, And More to Perform at 2022 Global Citizen Festival: NYC
For Global Citizen Festival's 10th anniversary, the annual music festival has revealed a star-studded lineup for its massive event next month. The event will occur in two different venues simultaneously on September 24 – at Black Star Square in Accra, Ghana, and New York's Central Park. 
Metallica, Mariah Carey, Måneskin, Charlie Puth, Jonas Brothers, Rosalía, and Mickey Guyton will take the stage in New York. Meanwhile, Usher, SZA, H.E.R., Stormzy, Tems, Gyakie, Stonebwoy, and Sarkodie are set to perform in Ghana. Global Citizen Ambassador Priyanka Chopra Jonas will host the dual edition this year. The 2022 Festival will be broadcasted on ABC, ABC News Live, FX, Hulu, iHeartRadio, TimesLIVE, Twitter, YouTube, and more, according to their website.
Find all the information to get free tickets for Global Citizen Festival 2022 HERE
Nicki Minaj to Receive the Michael Jackson Vanguard Award at 2022 VMAs
Rapper Nicki Minaj is slated to receive the prestigious Michael Jackson Video Vanguard Award at the 2022 MTV Video Music Awards. It'll mark Nicki as only the fourth rapper to receive this honor and the second female Rapper following Missy Elliot in 2019. The 'Anaconda' rapper will also perform at this year's event on August 28 for the first time since 2018.
While announcing this milestone feat, a senior representative of Paramount said, "Nicki has broken barriers for women in hip-hop with her versatility and creative artistry. She has shifted the music industry and cemented her status as a global superstar with her crossover appeal, genre-defying style and continuing to be unapologetically 'Nicki.'"
Along with the performance and award, she is also nominated in the "Best Hip-Hop" category for her track 'Do We Have A Problem?' featuring Lil Baby.
Missy Elliott's Hometown Names a Street in Her Honor
Portsmouth, Virginia, will officially honor Missy Elliott's legacy by renaming a street in her name. Officials of Portsmouth city council unanimously voted for the ordinance by which a portion of the street in the city's Entertainment District will be named 'Missy Elliott Boulevard.'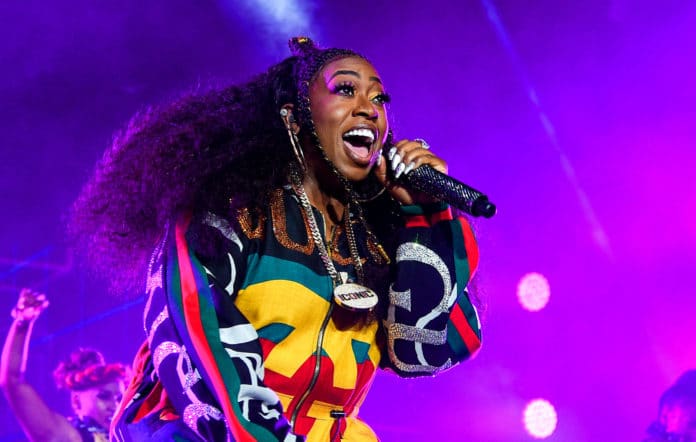 The Grammy award-winning rapper, singer, producer, and songwriter was born and raised in Portsmouth. Following the announcement, Missy tweeted, "I am forever GRATEFUL🙏🏾P-TOWN🙌🏾 VA #757 LOVE."
The proposal to honor Missy was presented by her close family friend, Erin Carter. "Thank you @iamerincarter for initiating me having a street in my name in my hometown VA! Thank [you]to the whole city council🙏🏾💜," wrote Missy to express her gratitude towards Erin in an Instagram story.
Iggy Azalea Confirms Her Comeback to Make Music Again
Iggy Azalea is coming back! In 2021, the Australian rapper announced her temporary retirement from music after releasing her third studio album, 'The End of an Era.' She tweeted back then, "i am going to take a few years to focus on other creative projects and things I'm feeling passionate and inspired by, beyond music." "I'm excited for you guys to see different sides to me in the future," she added.
Now, a year later, Azalea confirmed her return in a tweet – "I'm coming back. Cry about it."
"A year ago I was willing to walk away from music because I was tired of the negative energy it attracted. But what I've learned is that even when I'm minding my business, y'all gonna be negative AND nosey," she wrote. "So if I can't have peace, neither can you."
New Music and Videos Last Week –
You May Also Like: