From Avicii's 'Waiting For Love' surpassing 1 billion streams on Spotify to Printworks unveiling its line-up for the autumn/winter 2022, here's last week in electronic music!
SHERELLE and AIAIAI Is Launching Workshops
British DJ SHERELLE has joined forces with audio firm AIAIAI to launch a brand new initiative called 'BEAUTIFUL + AIAIAI Academy'. The workshop will be hosted by SHERELLE for aspiring DJs and producers. 
The electronic musician will host a series of free workshops with AIAIAI in London throughout October this year. Aimed specifically toward queer and BIPOC students from various economic backgrounds, SHERELLE's new project will educate and help 15 students.
There will be four classes in total wherein students will have access to hands-on classes, get a push into the industry, learn how to navigate the music business, discussions with professionals figures from managers to PRs such as Phoebe Gold and Mitch Stevens, and lessons from guests including LCY, Mura Masa, Lil Silva, PinkPantheress, and more.
The first session will be kicked off by journalist, author, and DJ Marcus Barnes. It will be held on October 6 from 7 PM to 9 PM, with Barnes set to cover the history and political impact of Black music. If you're an aspiring DJ or artist, enroll NOW! Submissions close on August 22.
"It's super important to create initiatives like this so that Queer, BIPOC musicians, I just want to see people win! So sign up now if you would like to be involved," SHERELLE wrote on Instagram.
Avicii's 'Waiting For Love' Surpasses One Billion Streams on Spotify
Late Swedish DJ Avicii's song 'Waiting For Love' now has garnered over one billion streams on Spotify. It is the opening track on Avicii's 2015 album 'Stories'. The late DJ produced the song along with Martin Garrix, who shared pictures with Avicii in a heartwarming tweet saying: "I miss you @avicii! Waiting for love reached 1 billion streams today and I wish we could celebrate it together". 
Avicii's 'Wake Me Up' was his first song to hit a billion streams on Spotify, making 'Waiting For Love' his second entry into the billion streams club on the digital music streaming platform.
Printworks Unveils Autumn/Winter 2022 Lineup
Printworks London has announced its line-up for the autumn/winter 2022 season. Featuring 20 shows and 150 artists, this is Printworks' biggest season to date, running from September 23 – December 17. One of the biggest names in electronic music – DJ Snake, is set to kick off the autumn/winter 2022 season with a headlining set on Friday, September 22, 2022. Belgian DJ Charlotte de Witte will headline on September 30. A lineup featuring the likes of Lone, George Riley, and Aluna will have live sets at the venue on September 23.
Spotify will take over Printworks on September 23 with DJ sets by Anish Kumar, Maya Jane Coles, ABSOLUTE., Kimii, Melé, Manami and Krystal Klear, among others. RAM Records celebrates 30 years at Printworks on October 22 with Calyx & TeeBee, Chords, and more! The Hydra will celebrate its 10th anniversary at the venue. They have three shows at Printworks on October 29, November 5, and November 19 this year. 
Learn more about the Autumn/Winter 2022 season on the Printworks website: HERE.
Circus Records Announces New Label Circus Electric
Circus Records, which was founded by Flux Pavillion and Doctor P, is now making a historic move with a new label 'Circus Electric'. After 13 years since its inception, Circus Records has announced plans to introduce a new imprint to the family. The label has continued to have a splendid legacy in the electronic music realm. With the introduction of Circus Electric, there are more wonderful things to come. It will offer experimental music, new talents, and bold and innovative artists from all over the world who will have a brilliant opportunity to shine.
"When we started Circus Records, it was inspired by our love for fun, melodic, dance-floor dubstep & bass music," Circus Records wrote in a statement shared on Instagram. "Over the last few years we've experimented with the music we release on the label. It now feels like the right time to build a place we can call home for the electric side of circus."
Circus Electric will "be a home for a wider, more electric range of sounds from cutting-edge future bass to intricate vocal-led song-writing," the statement read. 
With a new label comes the release of 'Electric One' (Presented by Doctor P & Flux Pavillion) – a 24-track compilation. It features music from the likes of Fluencee, ReauBeau, Taylor Kade, ORKID, and Lost Wolves.
Charlotte de Witte Becomes the First Woman to Close Out Tomorrowland's Mainstage
The Belgium-born artist Charlotte de Witte has made history by becoming the first woman and techno artist to close out the iconic Mainstage of Tomorrowland. She has been performing at Tomorrowland – the world's largest EDM festival since 2017 and has played at EDC Las Vegas and in clubs like Ushuaïa Ibiza. 600 artists, including Nicky Romero, Eric Prydz and Martin Garrix took the Tomorrowland stage before Charlotte's set.
Fatboy Slim to Release a Big Beach Boutique 20th Anniversary Documentary
Last month, Fatboy Slim celebrated the 20th anniversary of his memorable Big Beach Boutique party. He has now announced that a new documentary is currently in the works to celebrate the significant event. The English musician announced the documentary on Rebecca Judd's Apple Music 1 show last week. On the show, he explained he 'has revisited the party in his brain quite a few times'.
20 years ago, on July 13, 2002, Fatboy Slim hosted a free party on Brighton beach. This party saw over 250,000 people in attendance. And now, two decades later, it is known as the "biggest event the UK has ever seen."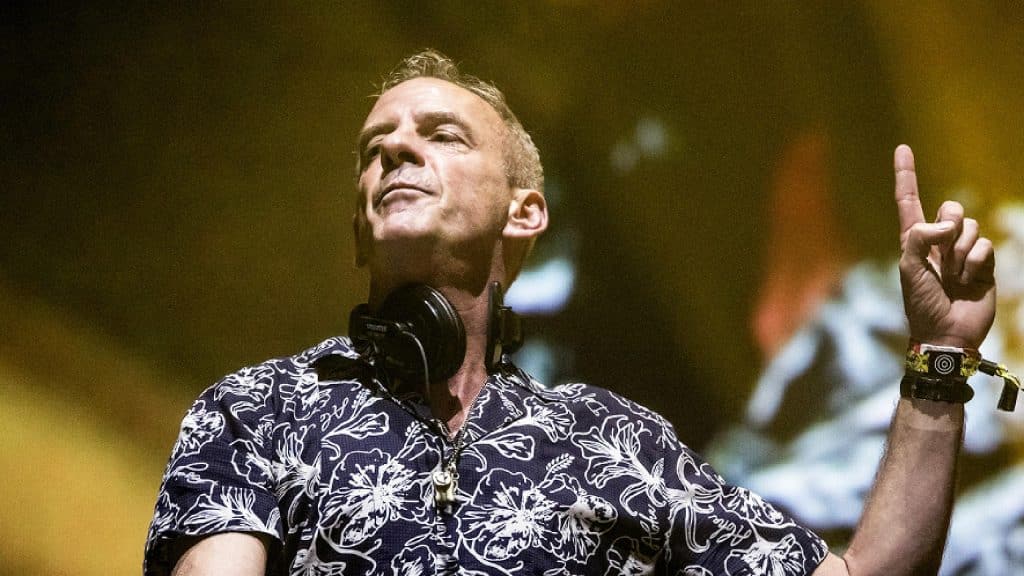 "Looking back on it and reassessing it 20 years later for the documentary, I'm like 'it kind of was like a Woodstock moment'. It was like a moment when this idea of our culture or what we were doing suddenly became bigger than unmanageable'… I'm happy with people describing it as "historic", I think we made history".
Read more about it: HERE
You May Also Like: