Hardwell has released 'REBELS NEVER DIE', one of the most highly anticipated albums of this year.
The fourteen-track album has been released through his record label Revealed Recordings, founded in 2010. Hardwell, a two-time world's number 1 DJ voted by DJ Mag, began dropping some songs as singles in April this year. The first release of his sophomore album 'REBELS NEVER DIE' was track 2 titled 'INTO THE UNKNOWN,' while the last one before the album finally dropped on September 9 was 'SELF DESTRUCT,' which he shared in August. 'BROKEN MIRROR', the opening track on the album, came in April 2022. The closing track 'REBELS NEVER DIE' has not been released as a single yet.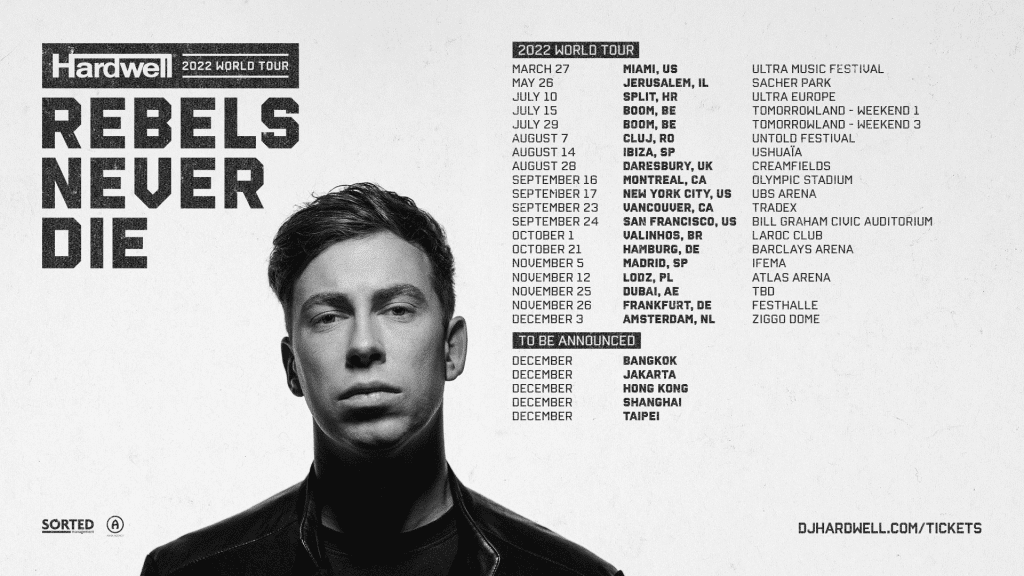 The 'Apollo' hitmaker is currently on his 'REBELS NEVER DIE' world tour, which he announced earlier this year, saying: "I am back. And now I'm gonna show you who I truly am," on Instagram. Hardwell calls the album the "most personal music" he has "ever made." "I've put my heart and soul into this project."
"My 2nd studio album is out today, what a journey it has been. Since I took my sabbatical, I knew I wanted to create a new refreshing sound," the Dutch DJ said in a post shared on social media.
The EDM star added: "Been producing for hours and hours, days and days, and after 3 years the album was done. A full solo album, produced, mixed, mastered by yours truly." "I truly hope you will love it as much as I do!"
Find the tracklist for 'REBELS NEVER DIE' below:
BROKEN MIRROR
INTO THE UNKNOWN
F*CKING SOCIETY
BLACK MAGIC
DOPAMINE
GODD
PACMAN
MIND CONTROL
REMINISCE
ZERO GRAVITY
LASER
I FEEL LIKE DANCING
SELF DESTRUCT
REBELS NEVER DIE
You May Also Like: