If you enjoy live music and frequent independently owned venues in the United Kingdom or the United States, chances are you may have encountered Sybil Bell, the founder of Independent Venue Week. A former venue owner, band manager, and promoter, Bell started Independent Venue Week almost a decade ago in 2013.
The Independent Venue Week (IVW) festival format celebrates authentic, independently owned local venues that play a prominent role in supporting local music talent. Taking inspiration from the Record Store Day model held annually in April, her journey with Independent Venue Week commenced with just 17 venues for its first festival.
It has grown significantly since its inception and has collaborated with several local communities and organizations to promote a variety of activities, resulting in a new initiative, Independent Venue Community. This includes mental health and well-being, highlighting queer and LGBTQAI+ communities, those with learning disabilities, and many others.
Despite her busy schedule and the planning already underway for the tenth-anniversary celebration in the UK in January 2023, we had the chance to have a friendly chat with Sybil Bell. In this exchange, she shared stories about her beginnings in IVW, the challenges she faced, upcoming and ongoing projects, the significance of promoting local venues and talent, and her thoughts on expanding the festival to other countries.
On the First Independent Venue Week Celebration and the Journey Thus Far
"I came up with the idea, I approached a number of venues, and a lot of them didn't reply. Somebody told me they thought it was an absolute waste of time and we'd never fly."
"Coming up with the idea back in 2013 was born out of the fact that I owned and ran a venue. I'd managed a band, I'd been a promoter, and I set up a record label. I'd worked for a number of trade bodies in the UK. And it was very clear, having owned and run a venue, just how much work by the venues goes into giving a platform to artists and helping young people build a career behind the scenes in music and how little recognition there was of the venue's role in that.
"I looked at the record store day model and thought we should be doing something like this for Independent Venue Week. So I came up with the idea, I approached a number of venues, and a lot of them didn't reply. Somebody told me they thought it was an absolute waste of time and we'd never fly. Yeah, that's always interesting. For the first year, because it was just me, we started on a Tuesday. I wanted to keep it really simple and it was very important from the very outset to make sure that we had a venue in each of the regions of the country so it felt like a national event but at a very local level."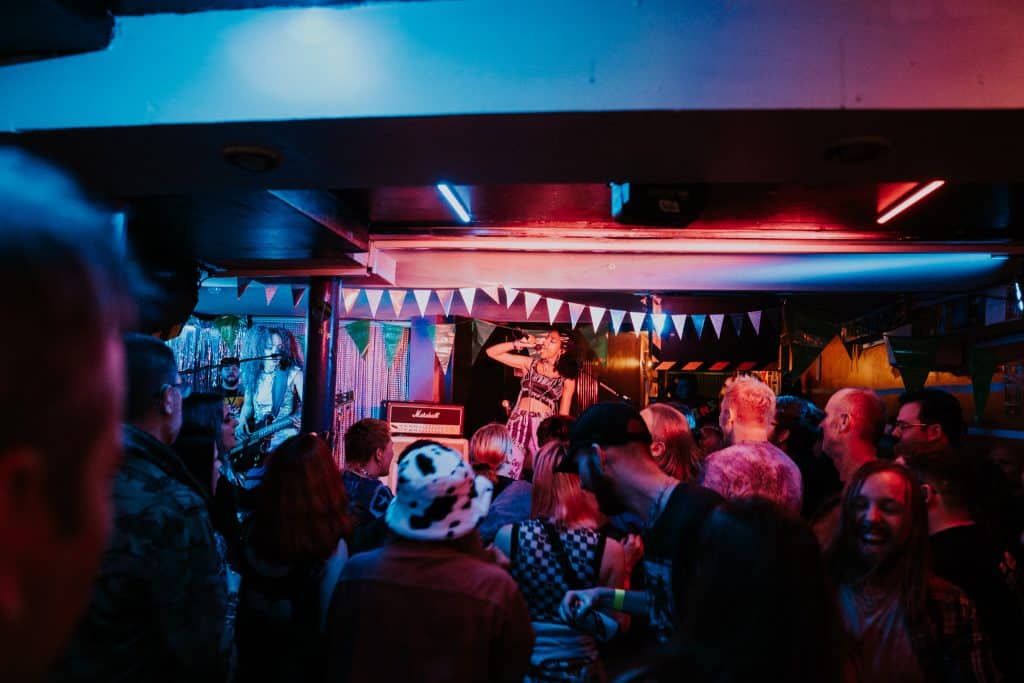 For the first IVW, Bell had to limit the number of venues coming on board just to wrap her head around the proceedings. The inaugural event had 17 venues in total, three venues each holding one show every night. Gaining momentum, IVW's second edition went from 17 to 91 venues. Bell smiles as she recalls, "It was terrifying for a whole lot of other reasons, but also very exciting."
COVID's Impact on the Venues
"Venues have always been run on tight margins, very hand to mouth. Venues are the ones taking risks, putting artists on without really knowing how many people will show up. They are the biggest investors in the next generation of music talent. Venues are feeling way more of a challenge now than they did during Covid because there was a recovery plan that was financial aid and support."
"Many venues during Covid adapted their offerings. They were streaming gigs, they were doing fundraisers, they adapted and looked at various ways to continue engagement with audiences, and many of those relationships and new ways of doing things continue. We didn't see as many losses as we might've done. But I think this next period is going to be very ominous."
Sybil also states that the lockdown provided an opportunity for a small number of venues that shut down permanently to "bow out gracefully." She recognizes the government's efforts in developing and launching funds and aids that venues could apply for, which were used to improve their infrastructure, lighting, sound as well as the overall quality of their offerings.
Details About the Venue Selection Process
"I'm not interested in us having a thousand venues. It's not the numbers that matter to me, it's the authenticity."
Bell explains that they have a strong code of conduct that is updated annually based on feedback from participating venues and stakeholders. One of the codes is that no venue is permitted to host a free gig.
"I think there's too much 'free' in this world. And if you put on a free gig, there isn't a perceived value to you turning up. Very often people will not show up because they haven't paid for a gig. But I think it's really important for people to realize that when they walk through the doors of a venue, time, effort, resources, and money have gone into that show taking place, and it needs to be covered. We are in the music business, and as much as we care about the art, we need to survive and thrive.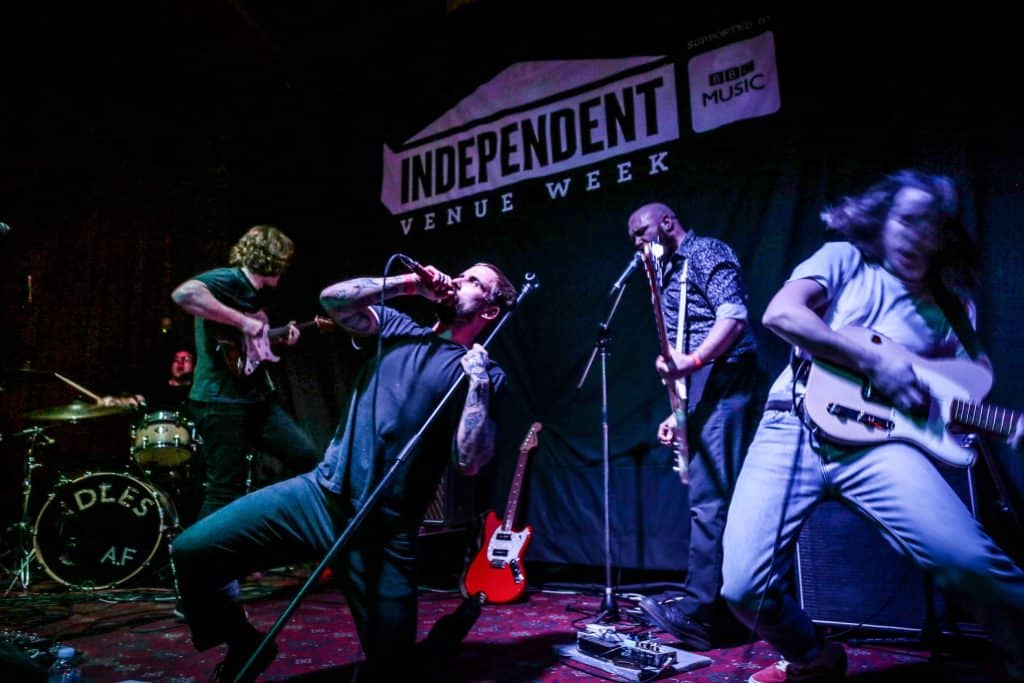 "I think what makes us unique in this country and what matters to people is that we are Independent Venue Week. I'm not interested in us having a thousand venues." Bell continues, placing a palm on her heart. "It's not the numbers that matter to me, it's the authenticity. We are very clear about the type of venue that you have to be. You have to put on more original music than you do anything else or put on more original art than you do anything else."
Bell elucidated that she will make exceptions for venues that don't entirely meet the code of conduct if it is the only venue in the area and/or provides a service to the community. She states that individually owned venues have distinct challenges compared to those backed by large organizations.
The Independent Venue Community
"Independent Venue Community is a chance for us to offer programs of activity across six different strands that enable these venues to become more involved with their community groups."
Independent Venue Community (IVC), founded in July 2022, is also blossoming alongside IVW. IVC was created to promote independent venues and the communities that surround them throughout the year. It offers a program of daytime events aimed at new audiences that will be held at the venues throughout the year.
Experiencing new places and meeting new people, Bell was struck by how connected certain venues are to their communities by hosting mental health work sessions or education and training for youngsters. She envisioned recreating this at other locations. If the venues are no longer reliant solely on live music, they can become more self-sustaining and serve as a cultural hub in their local community for learning.
"We launched the Independent Venue Community in July 2022, which is an entirely separate organization. The role of the Independent Venue Community is to provide a range of activities for various groups during the day, often underserved and in low socio-economic areas, where arts engagement isn't prevalent. The venues are set up to host live music for local people but only at night. They're based in the heart of their local community, whether that's a village or town or city."
"We're bringing the two together. Most venues don't open their doors till four in the afternoon, meaning these spaces are empty during the day. Independent Venue Community is a chance for us to offer programs of activity during the day, across six different strands that enable these venues to become more involved with their community groups."
"We do programs for the early years, namely parents and toddlers as well as young people. Many of the young people we support haven't had opportunities like these and, in some cases, are excluded or seen as difficult. They are, in fact, usually very bright and bored and we want to offer them an opportunity to think about a career in live music. We work with the deaf, disabled, and neurodivergent community, the queer community, and the LGBTQ+ community."
Projects by the Independent Venue Community
Independent Venue Week's UNSCENE series featuring London
A Music Festival or a Gig at a Small Venue?
"I'd like to go to a venue where I can see the band up close and not on a big screen. And as soon as they finish their show, they come to the merch stand, where I can buy directly from them. I can have a conversation with them. There are some wonderful festivals out there, don't get me wrong. I do love the chance to go and stand in a field and enjoy myself, but I will always choose a small venue over a big venue just for that intimacy."
"We talk about this often – if you were to hold a gig two consecutive nights, in the same venue, with the same bands playing the same set with the same crowd, those two nights would be entirely different. That's what makes it so special. There's no algorithm that can replicate that."
The Dream Ahead for the Independent Venue Week
"I'd like to see an Independent Venue Week happening every month somewhere in the world. I think that's important because we could start to see a cultural exchange of artists. Artists from different territories should be playing in other territories during the week. I'd like to see some venue owners and operators visit venues in other territories to see how they do things there… to exchange programming. There's such a rich history at a local level on an international scale. There are so many areas where live music and grassroots music venues operate in the same way, but also different, depending on where you are."
Independent Venue Week's Next Destination?
"I'm open to speaking to anybody that's interested. I have a plan for how I see this working and we have numerous conversations going on at the moment. If people are really keen to do something, we can certainly start a conversation. We've never really taken any backward steps with IVW, and now I've got an amazing team in place, all pulling in the same direction, passionate about music and our community. It does free me up a little bit to look at some more international work, both for IVW and IVC."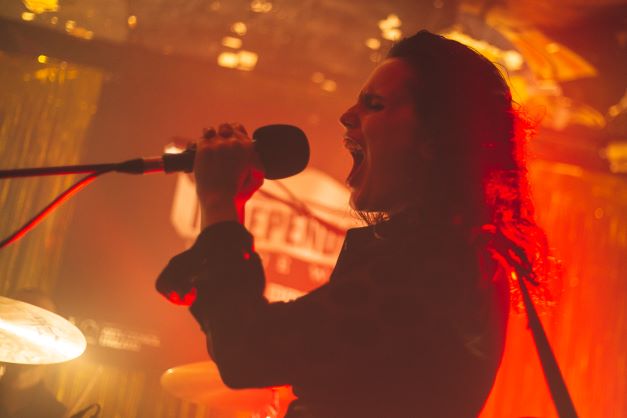 We ended our nearly thirty-minute conversation with Bell reminiscing about the last ten years of IVW, the opportunities and possibilities ahead, speaking about the people that have supported her in this venture, and hopefully one day organizing an Independent Venue Week in India.
Read all about Independent Venue Week USA 2022 HERE
Know more about Independent Venue Week | Independent Venue Community
Find Independent Venue Week on Instagram HERE
Find Independent Venue Community on Instagram | YouTube
Featured Image via Sybil Bell, photographed by Darren Russell.
You May Also Like: