What used to be a print work in London's Shoreditch district quickly became the country's most-prized nightclub. XOYO opened its doors in 2010, and has since seen some of the scene's biggest acts and hosted some of London's hottest parties.
XOYO is a two level, two room nightclub situated in London's trendy Shoreditch district. The nightclub is mainly known for its electronic music events, namely house and techno, with regular performances from some of pop and R&B's best and brightest. A well-visited staple amongst London's many offerings of its nightlife experience, XOYO is the perfect venue for no-nonsense party-goers that champion the experience over the exuberant.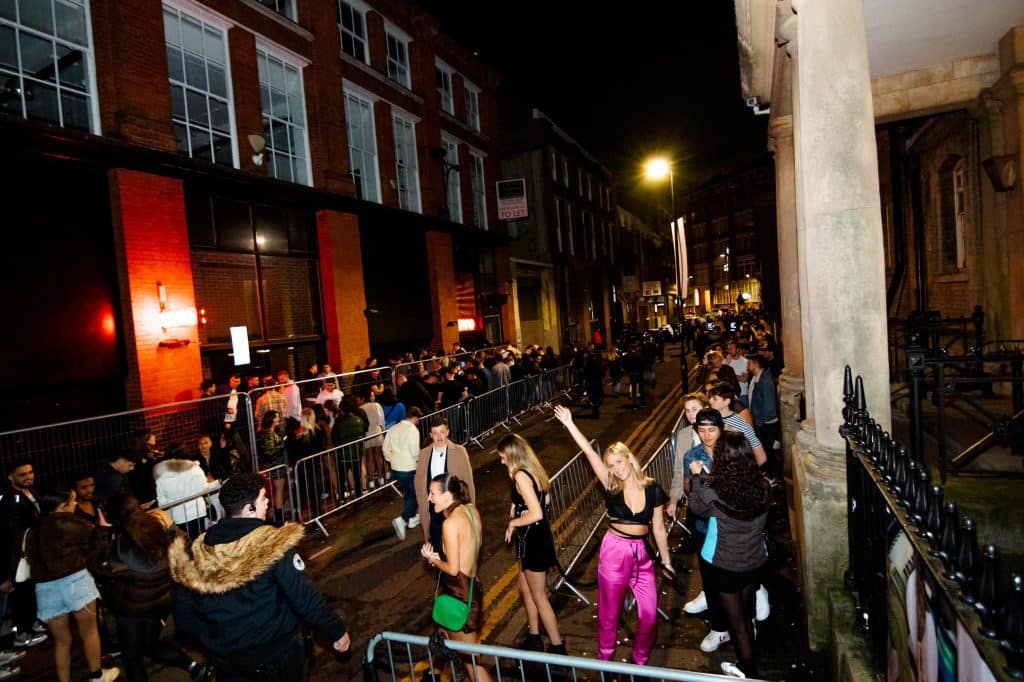 The venue makes its home in a refurnished ex-print works building and oozes quality that can only be achieved when the goal is to make up London's most revered nightclubs. The interiors are a lush green, dimming and darkening as the night picks up, alongside XOYO's intricate lighting system.
The club regularly updates and upgrades itself, boasting both light and sound systems of superior quality, able to boost and build up some of bass music's gnarliest sounds. XOYO also offers cloakroom services to safekeep the belongings you don't want to bring to the dance floor and a fully-stocked bar with reasonably priced drinks. For those that prefer to save on the alcohol spend, XOYO offers fixed nights with discounted prices up for grabs!
While the club enforces a strict 19+ age restriction for most of its events, it is also well known in the student circle as one of the clubs that hosts frequent Student Nights for those 18 and above. There's always something special happening from Mondays through Saturdays, while Sundays see XOYO power down for the day.
Patrons have the option to attend their well-known PLEASUREHOOD Saturdays, a house & techno extravaganza that hosts some of the genre's biggest; namely house DJ Joshua James, Scotland-born DJ, producer & songwriter Hifi Sean, along with DJ, producer, podcaster & head of Monologues Records, Ben Gomori, and Heidi, UK-based house & techno DJ.
XOYO also regularly collaborated with UK's top labels and curators, from RAM Recordings to East London party crew 'Your Mom's House,' whilst organizing XOYO exclusive events including residencies by DnB powerhouse, Calibre, Korea-born electronic DJ, Hunee, English UK garage, grime and bassline DJ and music producer, Flava D, and DJ Harvey, Cambridge-born US disco/garage/house extraordinaire.
The venue is also available for private parties during the week and has hosted everything from album release parties to high energy sets from the likes of Fabio, Grooverider, Alix Perez, Dogger, Mindstate, and Problem Central, to name a few. All-in-all, you are guaranteed to have a night of quality music and like-minded company, with no event being the same as those before.
XOYO has also featured a massive list of pop, hip hop, rap and R&B artists, such as Doja Cat, Megan Thee Stallion, Carly Rae Jepsen, Lolo Zouaï, Anderson .Paak, MNEK, King Princess and MØ. A hefty list to match only the hottest of clubs!
Most nights, tickets for XOYO events are comfortably priced between GBP 5 (USD 5.52) and GBP 20 (USD 22.08), with the occasional surge for in-demand parties and performances. The venue packs a whopping 450 heads and is seldomly reported as overcrowded. Dress casual, and travel light; XOYO urges attendees to forgo the formal attire, unless, of course, it is Halloween season!
The multi-level, multi-genre venue ranked amongst DJ Mag's Top 100 Clubs in the World in 2020 and is known to be London's most respected club, according to Tripadvisor. If you're looking for a night of authentic entertainment, high octane atmospherics, and the crème de la crème of the world's talent, XOYO is guaranteed to deliver!
Find XOYO on: The official XOYO website | Instagram | Facebook | Twitter
You May Also Like: