We had a chat with Öwnboss and FAST BOY following the release of their recent hit single, 'Left & Right.'
Brazilian sensation Öwnboss has been quickly taking the global DJing scene by storm. He rose to popularity with his 2021 certified banger 'Move Your Body,' with Brazilian musician Sevek, amassing over 169 million streams on Spotify alone, and ranking as the #1 bass house track on Beatport charts for eight consecutive months.
Nominated as one of the '20 Most Promising Artists for 2022′ by Tomorrowland's One World Radio, Öwnboss has performed on some of the biggest stages, including Tomorrowland's Mainstage in Belgium, F*** Me I'm Famous, as well as Creamfields, Ushuaïa Ibiza, Parookaville Festival, and more. 'Crazy What Love Can Do,' 'Sweater Weather – Remix,' 'Just Getting Started,' and 'Intro (Rework) – Remix' are some of his most popular tracks, with his most recent release being a collaboration with Berlin-based duo FAST BOY on 'Left & Right.'
Brothers Lucas and Felix Hain founded FAST BOY in 2021. Since then, the duo has seen a multitude of successes, becoming known for their impeccable production techniques, vocal performances, and songwriting prowess. FAST BOY has worked with some massively iconic electronic names such as Tiesto, Afrojack, Alok, Meduza, and Cheat Codes. The pair's distinctive sounds can be heard on popular releases such as 'Bad Memories' (with Elley Duhé, James Carter, MEDUZA), 'Love Me Now,' 'One Day,' and 'Overthinking.'
Released less than a month ago, 'Left & Right' has already garnered more than a million streams on Spotify. We spoke with Öwnboss and FAST BOY to know more about their experience of collaborating, the rapid accolades 'Left & Right' received, and much more.
In Conversation With Öwnboss
Talk to us about your experience of collaborating with FAST BOY on your latest single, 'Left & Right.'
It's a pleasure to be able to collaborate with these amazing guys. FAST BOYs are high-level artists that created a lot of hits and big collabs with giants of the music industry, so the experience of this collaboration was incredible in every possible way. I have done the instrumental track and they have written the perfect vocals for it. From the first time I listened to it, I was already addicted to the track, it's hard to explain the feeling.
What was your reaction upon seeing 'Left & Right' become an instant hit and feature in countries like India, China, and Iceland? Did you anticipate such a worldwide response?
It's super cool, because I've spent a lifetime working to get big and well-known in my country (Brazil), and now I'm sitting in my studio, seeing my music performing all over the world… It's really insane and gives me more motivation to keep pushing myself even harder. I really hope that I can perform live in these countries as soon as possible.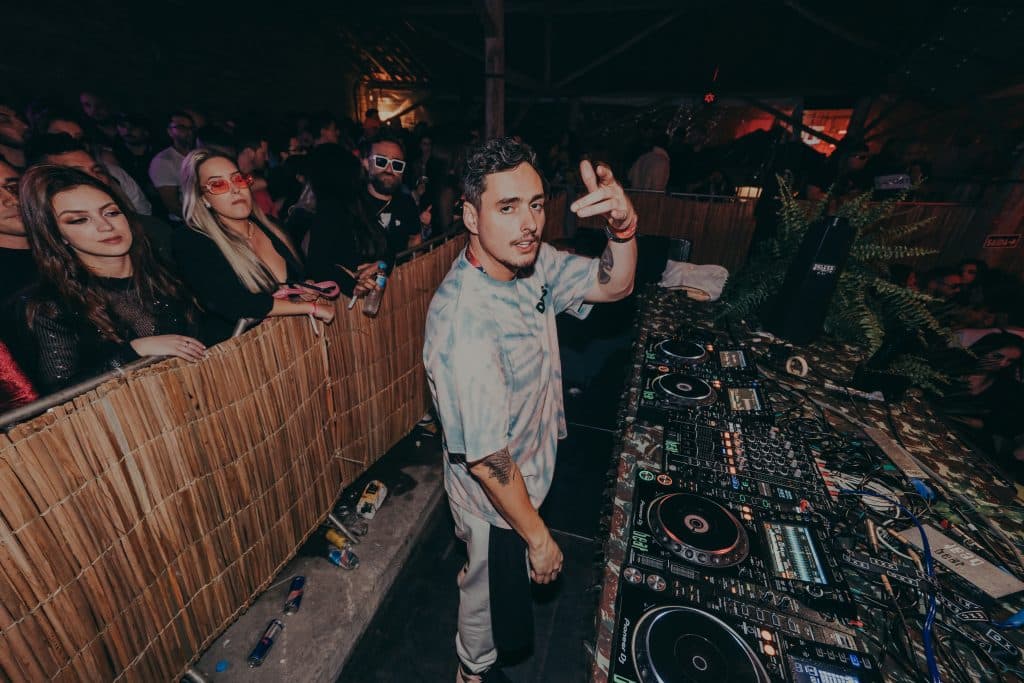 Since the global success of 'Move Your Body,' you've not only attained a remix from Tiësto himself but have also performed at Tomorrowland, Lollapalooza, and more! How would you describe your journey as a rising DJ and producer so far?
In the same way that it's amazing and it's a personal realization, it presents a lot of pressure over my shoulders too. One day you are inside your comfort zone, working, playing in your country… Then, in the next month, you are doing what you have dreamed of all along. It's a mix of feelings, actually, but it makes me happy in a way that I can't describe. Everything that I have accomplished makes me feel even more glad about my life and motivated to work more and more because I want more.
How did you come to choose 'Öwnboss' as your artist name?
Back in the day, to be a DJ/producer here in Brazil, the profession itself was not valued by our society, and it was hard for people to understand the world of electronic music. So, I had to change all my life, and lead my life to follow my dreams, so I had chosen this name because of that. It's something like, "be your Öwnboss, follow your dreams, do what you have to do to make your dreams come true."
What's coming up next for Öwnboss?
I have a lot of new tracks to release; I'm discovering my new type of 'sound' after 'Move Your Body.' I'm combining the MYB style with all the experiences that I have from my shows here in Brazil with all of the international tours that I have made, so I have a lot to come. Most importantly, I'm working a lot to improve myself and remembering every single day to enjoy the journey too, because I believe that's the right way of doing things.
In Conversation With FAST BOY
Talk to us about your experience of collaborating with ÖWNBOSS on your latest single, 'Left & Right'.
Öwnboss is an iconic producer who managed to establish his signature sound with his last single 'Move Your Body.' When he sent us an instrumental to write on, we were super inspired and quickly came up with the lyrics and melody of 'Left & Right.' We wanted to create something to move the people when they lose themselves on the dance floor.
Within a year after debuting, you've amassed over 8 million listeners on Spotify alone and produced hits like 'Bad Memories' and 'Love Me Now.' How do you feel about your swift rise to stardom?
It might look swift from the outside, but we have been working together and playing and writing music for years. Since we are brothers basically all our lives. Of course, it feels good to get the recognition of big artists who want to work with us now or the feedback we get on the songs we write but it's still a long way until we might get what you call 'stardom.' However, we've loved every step along the way.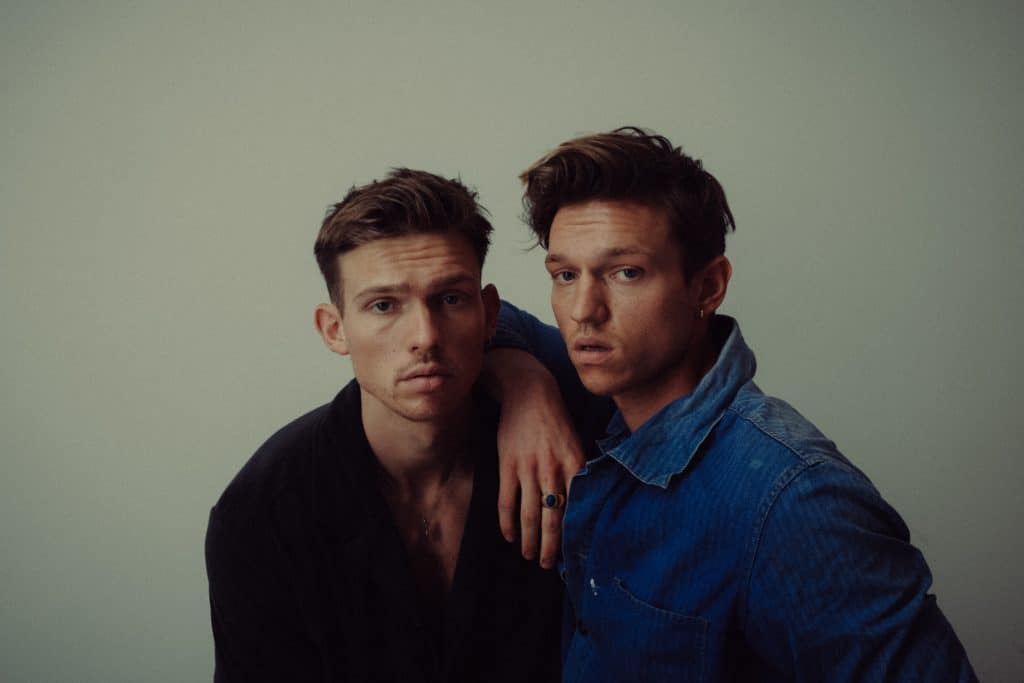 How has it been working with some of the biggest names in music, including Yves V, Tiesto, Alok, Martin Jensen, MEDUSA, and others?
It has been an honor to work and write songs for some of the most legendary and iconic producers and DJs in the last two years. We are truly blessed to get these opportunities.
What are some goals you'd both love to hit in music? Any dream collaborations, or line-ups?
We are going to focus a lot on our live shows in the upcoming year. So, there will be a bit of a transformation from us being in the studio every day to being more on the road and actually playing our songs in front of people. We are really looking forward to that. Besides that, there are of course still a whole lot of big artists that we would love to make music with one day, like Tiesto or David Guetta.
What's coming up for FAST BOY in the next few months?
We are going to release our first remixes of other artists' songs, play live shows and probably do what we love most write, produce, and sing dance music.
Listen to 'Left & Right': HERE
Follow Öwnboss on Instagram: HERE
Follow FAST BOY on Instagram: HERE
You May Also Like:
Feature Image Via Öwnboss and FAST BOY.