Alliance Fire and Security's sparring tournament, called Battle at Brewtown, will return to Brewtown, Upper Hutt, New Zealand, on November 19, 2022. The squared circle will host brawls between over twenty national-level boxers across the country. Gates for the event open at noon, with corporate tables and ringside seating on offer. Here is all you need to know about the Battle at Brewtown! Get your tickets to the boxing match on Ticket Fairy.
Several excellent craft breweries and a distillery can be located in Brewtown Upper Hutt, a craft beer village. This facility hosts a variety of live music performances, beer festivals, workshops, and other community events. Brewtown had also previously hosted editions of these boxing duels in March 2021 and November 2021. The upcoming boxing match will take place in Brewtown Square Garden, an entirely covered outdoor area.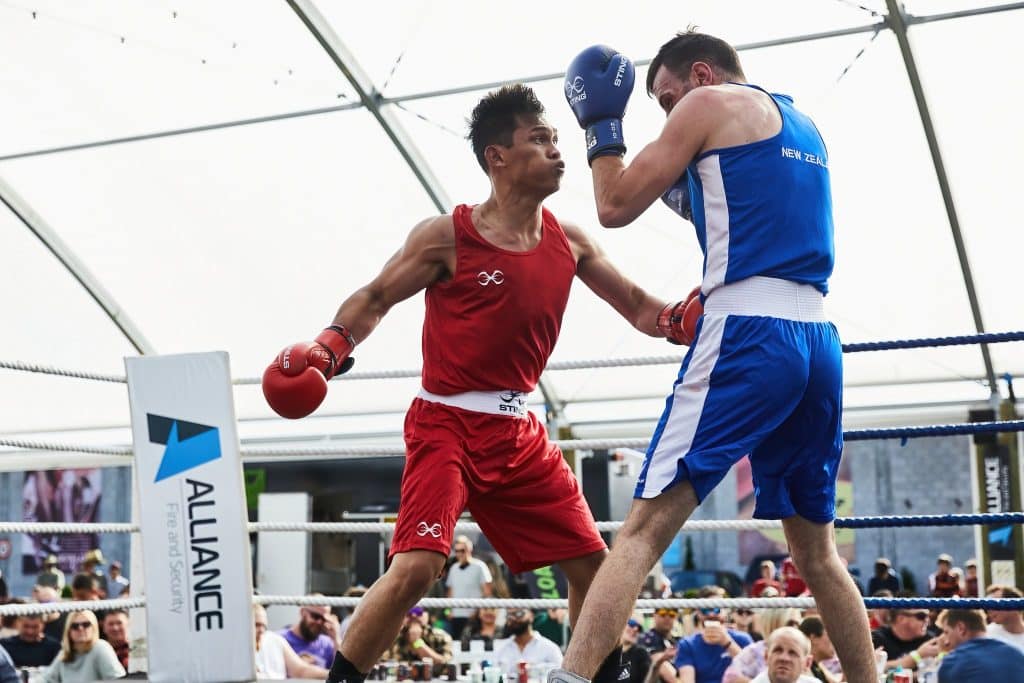 Alliance Fire and Security, a Wellington-based security and fire protection company, is the sponsor of this boxing exhibition. It is the go-to source for fire protection, security systems, CCTV, access control, emergency lighting, and fire extinguishers. The upcoming event will feature boxers from Heretaunga Boxing, Trentham Boxing Club, Silverback Boxing Academy, Woolston Boxing Club, Kapiti Boxing Club, Wairarapa Boxing Academy, as well as a number of other boxing gyms.
Over twenty amateur fights will be featured at the spectacle, which will also showcase local craft beer, food trucks, and music from the Brewtown in-house DJ. You can also reserve a corporate table for ten people that includes ringside seating, a NZ$ 50 (30.65 USD) bar credit for each guest, a shared finger food platter, a BBQ plate for each guest, and more!
Cue rock group Survivor's 1982 single 'Eye of the Tiger' or newly inducted Rock and Roll Hall of Famer, hip-hop artist Eminem's 'Kings Never Die' (2015) and let's get ready to rumble!🥊🥊🥊🥊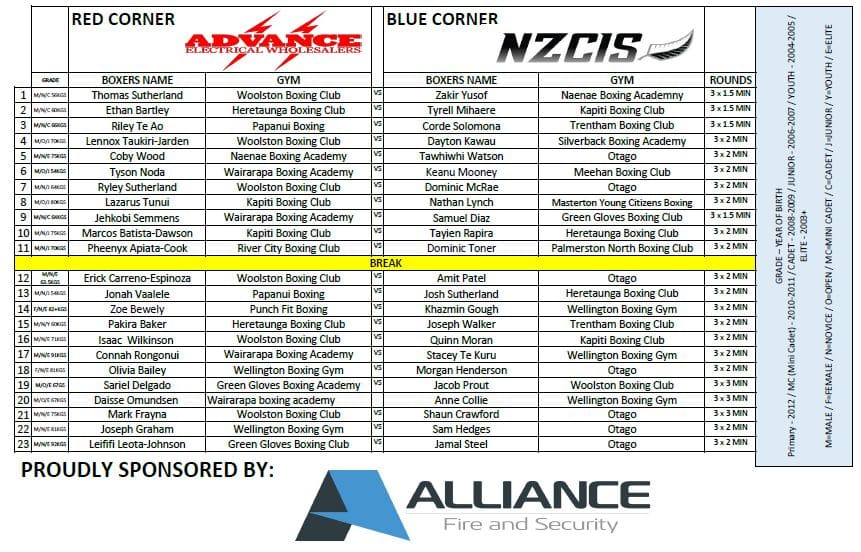 Book Tickets for the Battle at Brewtown via The Ticket Fairy HERE
Discover :
Brewtown Upper Hutt Website | Instagram | Facebook
Heretaunga Boxing Club on Facebook
Trentham Boxing Club on Facebook | Instagram
Alliance Fire and Security Website
You May Also Like: