The iconic London City venue hosts some of the city's hottest underground parties, equipped with a sound system that champions the bass in bass music.
Where: Steel Yard, Allhallows Ln, London EC4R 3UE, United Kingdom
Hours of Operation: Friday – Saturday, 12 PM to 6 AM
The Steel Yard nightclub sits gloriously under three dwarfing railway arches within London City's Allhallows Ln, bricked and iron-joisted. In 2015, the venue first made headlines as one of the city's first to obtain a 6 AM license, cementing its soon-to-become fame as a location to look out for. Able to host a whopping 800 party-goers on any given night and equipped with a next-generation Nova Line Array Sound System and a lighting set-up to match, The Steel Yard quickly became a staple for London's underground music scene, frequently hosting renowned artists and brands.
Fifth in a line of previously successful venues in the same spot, The Steel Yard goes above and beyond, making regular upgrades on-site to match the quality of the parties they aim to curate – a fruitful effort, evidenced by the venue's dedicated frequenters and overseas visitors.
While opening hours are officially on Fridays and Saturdays, The Steel Yard is also available as a private venue, and occasionally hosts parties on Sundays or early in the week.
As of 2022, The Steel Yard stands tall, having been dubbed as one of London's safest venues. Parties are usually weekend affairs, and attendees can expect events to end early in the mornings after. While bass music is commonplace, The Steel Yard also spotlights other London-beloved genres – from techno and trance to R&B and reggaeton.
Music at The Steel Yard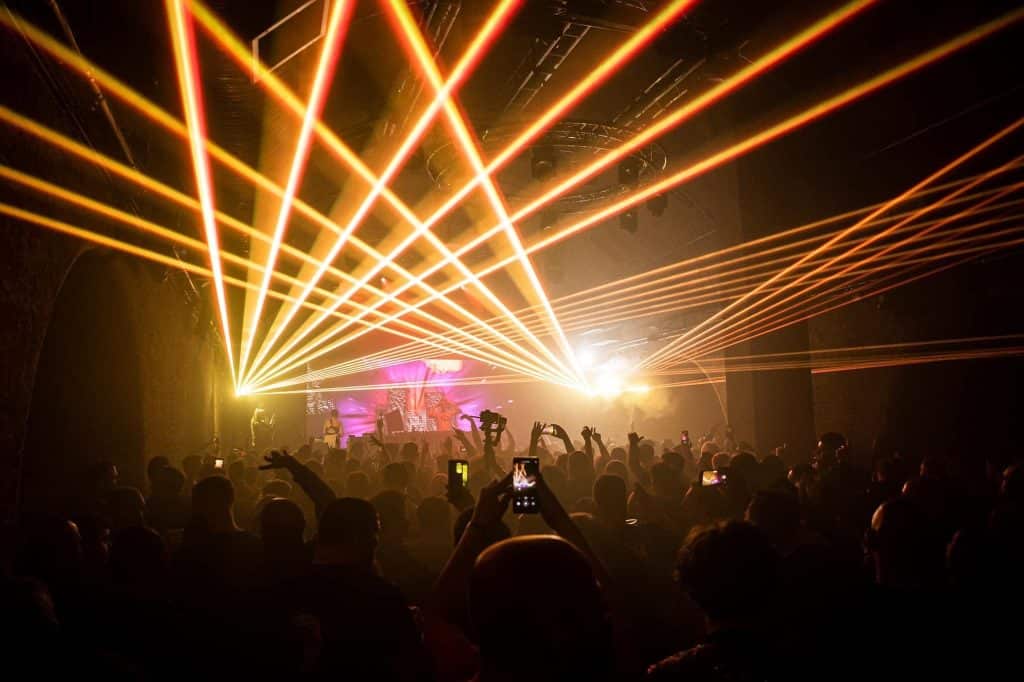 The quintessential nightclub prides itself on its expertly-curated events; expect nothing less than live music excellence. Attendees can expect to hear their favorite artists blaring top-notch drum & bass, UK garage, house, techno, trance, and reggaeton tracks and mixes.
That's not all, the list goes on. R&B, disco, live orchestras and DJ sets, afrobeat, dancehall, and bashment, also frequently make rounds at The Steel Yard. Make sure you check in advance if you're looking to catch a particular artist or genre of music!
Coming to artists, everyone, from the new and buzzing to pioneers and tastemakers of their genres, has been hosted at The Steel Yard. Most notably, the venue has hosted LWE – known to be London's top underground music event organizers, Metalheadz – one of drum & bass' best labels, and DJ Mag – the leading dance music magazine. There are also frequent label showcases, namely featuring Virus Recordings, Viper Recordings, Stil vor Talent, Spearhead Records, and Sentry Records.
On the roster at past events have been the likes of Ed Rush – one-half of Virus Recordings and DnB DJ/producer, along with Optical – the label's other half, and DnB DJ/producer; the pair has usually been seen tearing up the stage together, and The Steel Yard is always happy to host!
The list of artists that the nightclub has hosted is endless, including electronic dance music goliaths like Mollie Collins, Calyx, Teebee, Meduza, Degs, BCee, and Oliver Koletzki, to name a few. The Steel Yard is also a regular on the dance musician global and local tour circuits.
Festivals and celebrations are a regular endorsement at The Steel Yard; frequenters know to look forward to special Halloween parties, sports screenings, festival afterparties, student nights, and much, much more.
The Steel Yard Experience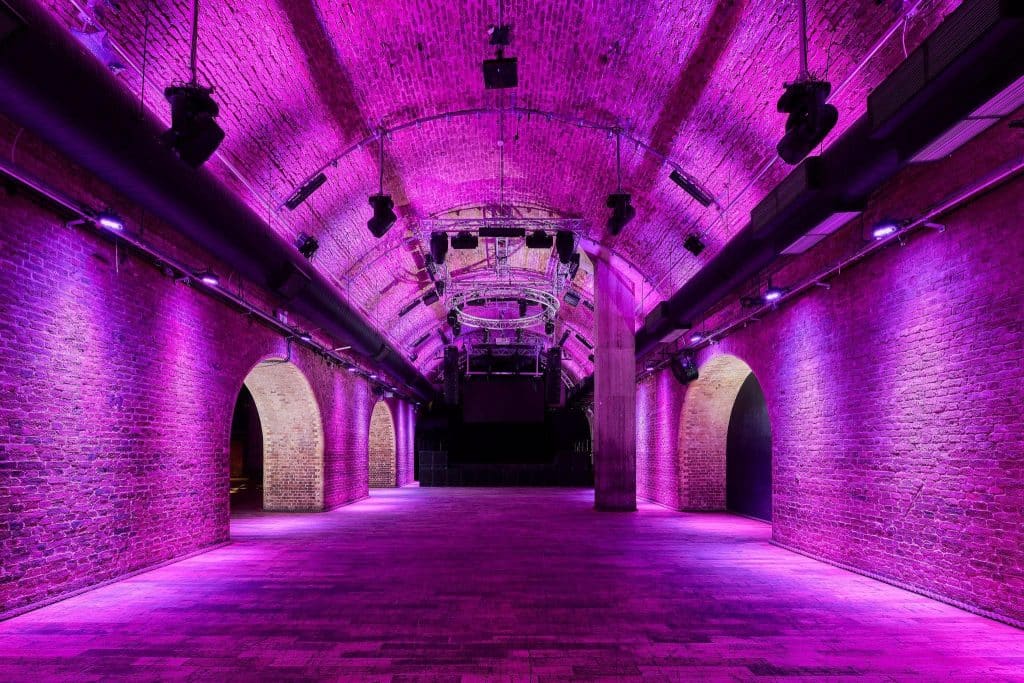 Sound has always been a priority at the venue. With their state-of-the-art Nova Line Array Sound System and lighting gear that easily rivals London's other top nightclubs, it is easy to see why events at The Steel Yard sell out at a rapid rate. Attendees report anywhere between immersive and excessive bass frequencies, which is ultimately impressive, and similar to fabric, London's vibrating Bodysonic dancefloor.
Not uncommon for nightclubs in London, The Steel Yard has a strict search and security policy, as part of its official terms, conditions, and privacy policies. You can find a complete list of The Steel Yard's Privacy Policy here, and its Terms & Conditions here, on the official website. All events at The Steel Yard are strictly 18+ unless stated otherwise.
Online reviews report menu prices at the venue to be fair and at par with other clubs in its range, if not better. Bar Food is also on the menu for those that prefer their alcohol with a side of grazing.
Your 'Steel Yard' Experience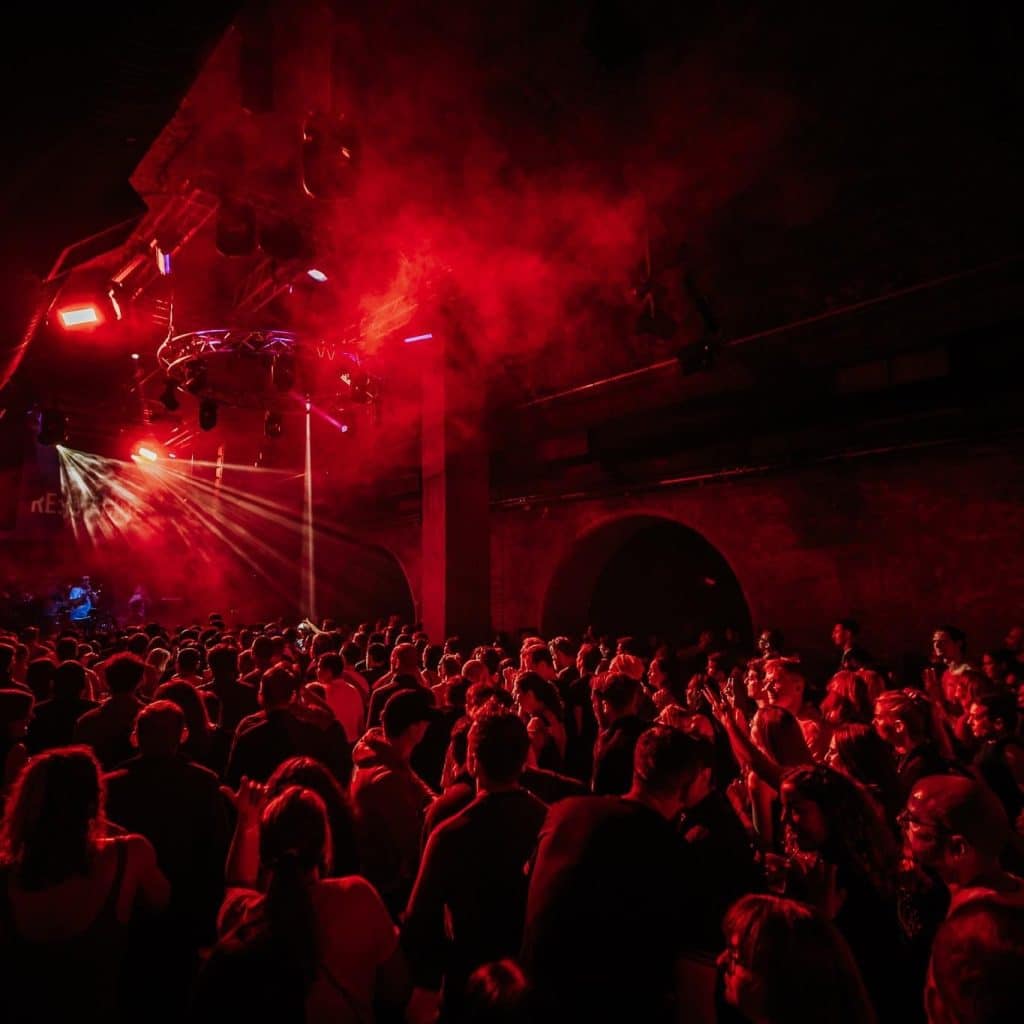 There are Cloak Room services available at the venue for 2 GBP (2.38 USD), cash only; and free ear plugs can be provided upon request. Attendees are urged to dress casual, in keeping with the UK's underground club culture; dressing up is discouraged.
Aside from raving reviews for its parties, online reports sing praise of The Steel Yard's staff decorum, its safety and inclusion efforts, and its hygiene protocol. The Steel Yard website further iterates its Cleaning Policy by stating that all high-touch surfaces have been treated with Nordic Chem Antimicrobial Coating – which is effective for up to 80 days after application. Toilets receive hourly cleaning and disinfection, and hand sanitizers are available at multiple points in the venue.
Parties usually kick off from 10 PM to 11 PM onwards and can go all the way till 6 AM the next morning. Attendees can choose to arrive by train, with three stations within a mile of The Steel Yard; car parking is also available 0.2 miles from the venue.
You can find all upcoming events at The Steel Yard on their official website HERE.
The Steel Yard nightclub is a vital vein in London's thriving ecosystem, offering budding and established artists a seasoned stage to deliver music to the masses. Since 2015, established in a location that has housed four venues before, The Steel Yard's rise has not come without hurdles. But the crowds kept coming, and the venue continues to deliver consistently. Another worthy testament to the UK's many musical subcultures, and they all coincide at The Steel Yard, London.
Visit The Steel Yard nightclub's official website HERE
Find The Steel Yard on: Facebook | Instagram | Twitter
You May Also Like: