Wellington, New Zealand-based punk rockers DARTZ's latest single, 'Steal From The Supermarket,' cements their reputation as a group that isn't afraid to speak their mind. The nearly three-minute high-paced track features strong basslines, rhythmic percussion, and defiant lyrics calling out the exorbitant rates that Kiwis pay for daily essentials.
Devotees of punk rock will recognize 'Steal From The Supermarket' as a high-intense, fast-paced single that combines DARTZ's trademark blend of catchy hooks, venom-injected melodies and splendid guitar work. This single follows DARTZ's 2022 releases, 'Hoons,' 'Dominion Road (Dumpling House)' and the ten-track album, 'The Band From Wellington, New Zealand.' The album peaked at number one on the top 20 New Zealand Album charts, establishing the band as one of the most exciting acts on the Aotearoa music scene.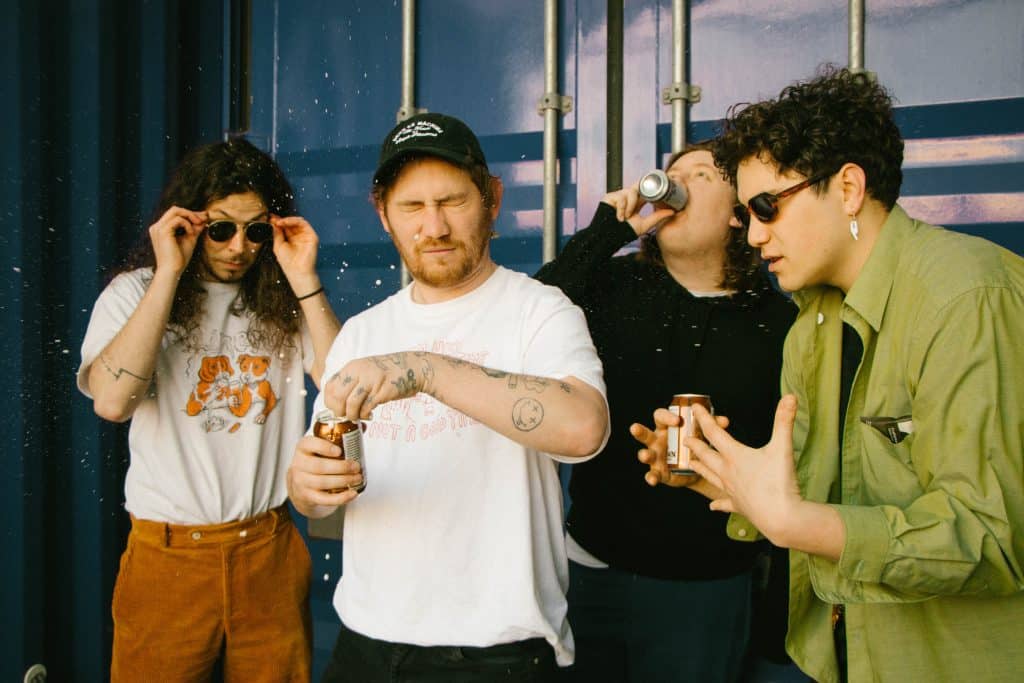 "We're really excited to release 'Steal From The Supermarket,'" states DARTZ singer Danz. "It's a track that's close to our hearts, and we think it really captures a lot of the things that people around the country are feeling right now. DARTZ is not afraid to speak truth to power, and this song is our way of telling the supermarkets that we're not going to stand for their price gouging any longer."
DARTZ will be celebrating the release of their latest work with a hometown show and charity food drive at San Fran in Wellington on March 10, 2023. A fitting gesture to the rebel anthem that claps back at excessive costs of basic necessities and shares the band's displeasure with the duopoly that allows supermarkets to get away with it. More information on this event can be found HERE.
Stream 'Steal From The Supermarket': HERE
Find DARTZ on: Instagram | Spotify | YouTube | Apple Music
You May Also Like: