T?maki Makaurau-based five-piece indie-pop band Marmalade have released an upbeat and uplifting debut single, 'Bright.'
Marmalade consists of singer Jemilah Ross-Hayes, Liam Nuttall (lead guitar), Koen Aldershof (rhythm guitar), Chelsea Naepi (bass), and Dean Rodrigues (drums). In true indie-artist nature, the talented bunch handles everything from producing their own music to promoting their releases. Their debut track 'Bright' encapsulates the band's contagious positive energy, fleshed out through Jemilah's vocals, buoyant guitar riffs, steady bass lines, and rich percussive sounds.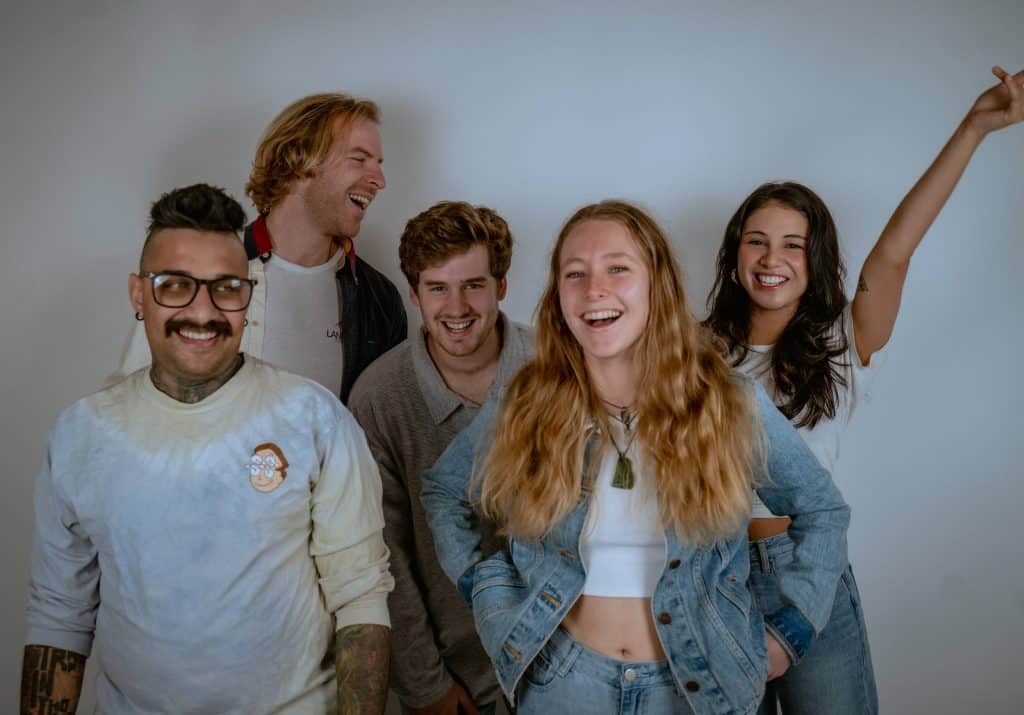 "'Bright' is about the self-doubt and insecurity that comes with questioning whether you have what it takes to achieve your dreams. It asks the question of what it takes to become "bright" but leaves the answer open-ended to reflect the ongoing journey that is self-acceptance," says Marmalade.
Despite still being in their early days, Marmalade has taken over the stage to provide support for the American rock band Beach Bunny, the Aussie brass ensemble Hot Potato Band, and the United Kingdom's jazz and soul collective 10:32.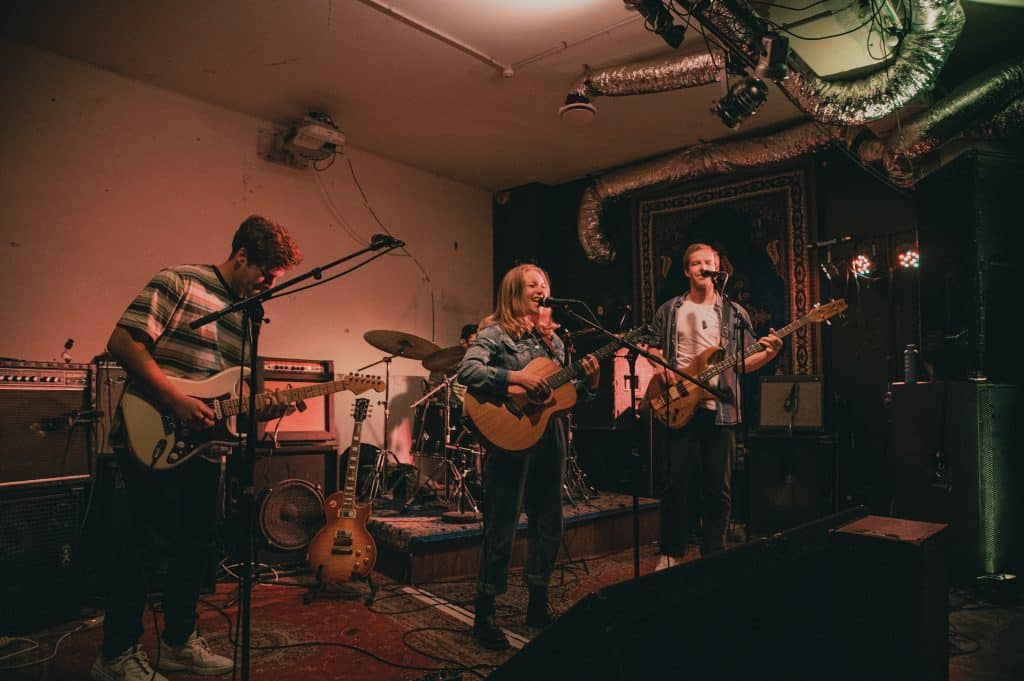 We decided to delve a little deeper into the clean-pop and indie-rock outfit, highlighting the group, their music, and their most recent release, as well as understanding what lies down the road ahead. We caught up with vocalist, singer, and songwriter Jemilah Ross-Hayes. Here's what she had to say!
The Formation of the Band, Marmalade
Guitarist Liam Nuttall and Jemilah studied pop music together at Auckland University and got acquainted through numerous music collaborations. They roped in Koen Aldershof and formed a trio, eventually moving on to a four-member band, and only recently added bassist Chelsea to the line-up.
Jemilah states," At the beginning of Marmalade, it was just us three and a drummer friend of Liam's – Sam. We played a gig together and then Sam was whisked off to Wellington to pursue his own life path and we were stumped for a drummer until Dean came into the mix. The four of us then played together for a year or so, and then Chelsea jumped on board early this year and there you have the current lineup! Marmalade has existed for two years but only as a five-piece for a few months now, but we are stoked to have the formation we have as it works really well."
Making 'Bright' and Working Together in a Home Studio Arrangement
Besides displaying his prowess on guitar, Koen Aldershof is a producer and engineer as well as maintains a home studio setup. The vocals, bass, and guitar were recorded at the studio, and the drum recording was outsourced. The single was later mixed by Scott Seabright and mastered by Chris Chetland.
"It made for a super easygoing process. It really helps to record with someone you feel super comfortable with in the studio as you get the best out of yourself and your instrument when you are relaxed. Although Koen engineered the whole project minus drums, we have collective producing input in terms of structure, sound, and arrangement and spend time all together discussing what we want the song to look like before diving into recording," says Jemilah.
Praising bandmate Koen, Jemilah adds, "Koen does end up spending a lot of time working on the engineering and producing of the projects, so we value his skills a lot and we really wouldn't be able to achieve what we have within the budget we have without him."
The Road Ahead After 'Bright' for Marmalade
Marmalade has another single en route and an EP in the works too! The band has a release show for 'Bright' on June 22 at the live music venue and multi-purpose music space Big Fan in Auckland.
"We recently decided to push back both by a wee bit as all of the release admin was taking a bit of a toll on our well-being so we are in the process of determining when they'll come out, but you can definitely expect a single this year and an EP not too far behind it," says Jemilah.
Stream Marmalade's Music on: Spotify | Bandcamp
Discover Marmalade on: YouTube | Facebook | Instagram
All Images courtesy of Marmalade
You May Also Like: