Bali has become one of the most popular tourist destinations around the world, not only for its extremely lavish, relaxing, and beautiful scenery of the blue sea but also for its thriving nightlife that everyone should get a chance to experience.
If you are in search of the best nightclubs in Bali's coastal region of Canggu, from ones taking place on beachy shores to ones that have hidden entrances, this town has them all! We have compiled a list of nightclubs in Canggu you should definitely hit before your stay in Bali comes to an end.
W Super Club Atlas
Don't be swayed too soon, but W Super Club Atlas should be at the top of your to-do list in Canggu! The indoor nightclub creates a euphoric atmosphere through its sleek and stylish designs, that will leave you in awe the minute you walk in. The stages have also been rocked by the most famous electronic dance music artists, like Steve Aoki and Alan Walker, who've taken complete advantage of the amazing speakers and delivered unforgettable performances.
Dancers can hit the floor at any given moment; the nightclub is enormous and holds a total of two thousand people, split between three levels. You could also opt for the VIP tickets that segregate you from the crowded dance floor, and there will be no problem with space in the three-floor nightclub. At nightclubs, good music has always been important, and W Super Club Atlas delivers a sensational blend of electronic music, hip-hop, and R&B that will keep you grooving throughout the night.
Finns Beach Club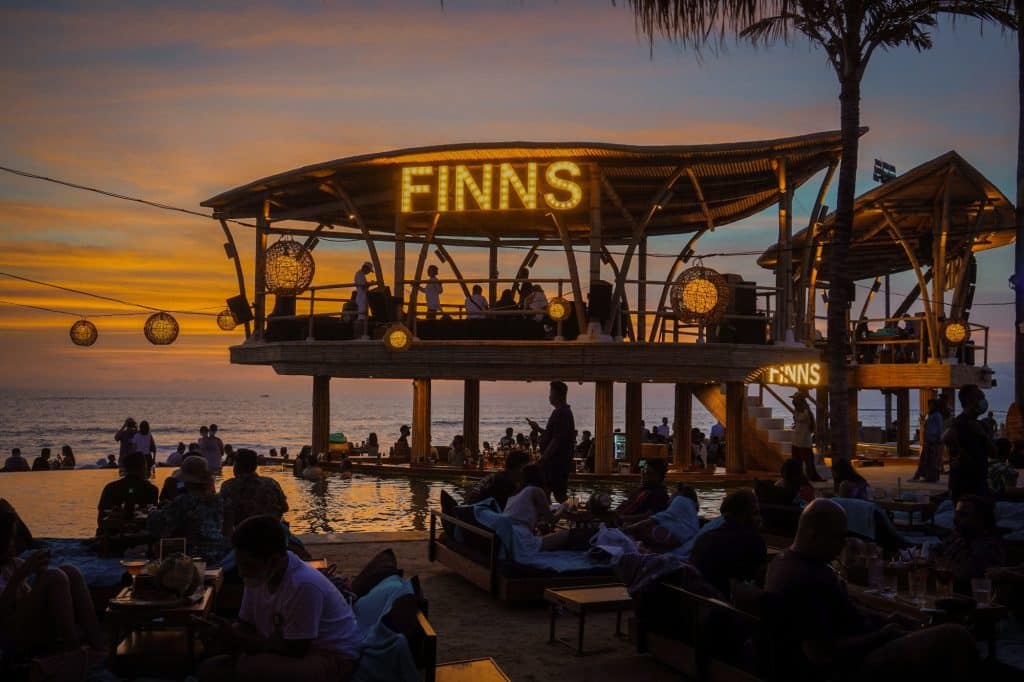 Located on the coast of Berawa Beach, the ultimate beach party experience takes place at Finns Beach Club, where the party never stops. Experience stylish lounging spaces under tall bamboo structures and an infinity pool overlooking the beach, where you can watch the sunset while listening to some great electronic dance music performed by local and international DJs.
Old Man's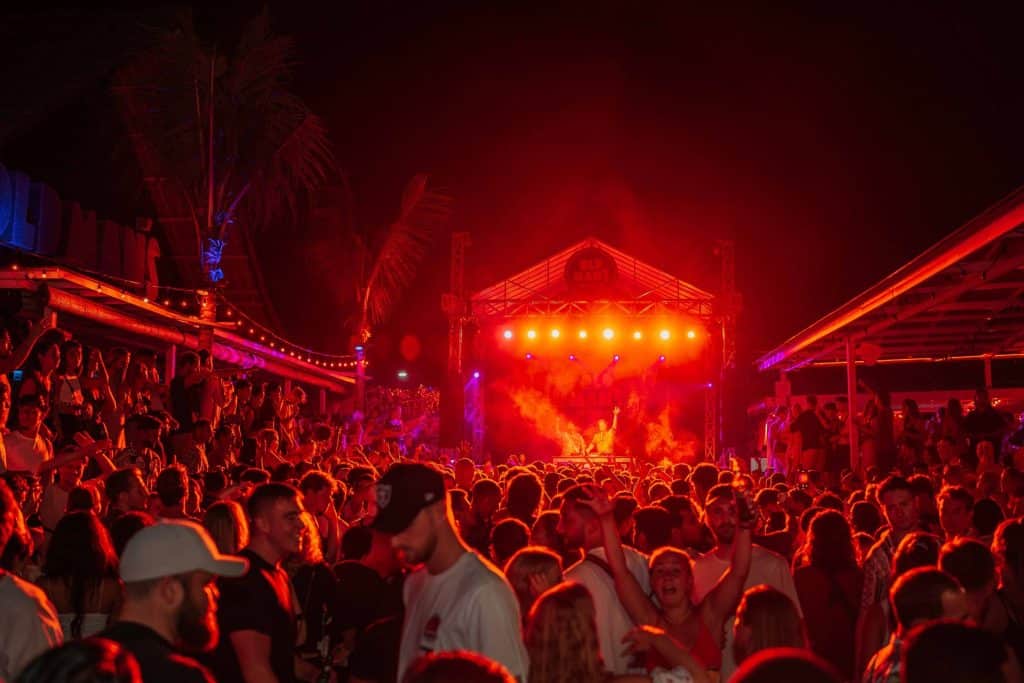 Another must-visit nightclub that's situated on the dark, sandy beachfront of Batu Bolong Beach is Old Man's. Known for its Dirty Ol' Wednesday nights that feature an extremely competitive beer pong championship, with playlists that take you back to the good old rock and roll era, reggae, and DJs throwing you completely off with upbeat disco tunes. Drawing more attention is Old Man's thatched roofed bar, which gives off a casual, beachy setting that's quite hard to avoid. Don't even think twice about missing out on their menu, which includes great burgers, crispy fries, and even refreshing salads.
La Brisa
Near the beautiful Echo Beach in Canggu, La Brisa offers one of the most relaxing but groovy vibes that you wouldn't want to miss. Guests that attend immediately indulge in the savory comfort food while enjoying the sunset on a bean bag with a complete 180-degree view of the sun melting into the ocean. You'll be enchanted by the shuffling leaves stuck on the nets tied from one palm tree to another. La Brisa provides a warm and inviting environment for all attendees, ensuring their guests enjoy their time with their loved ones. The nightclub has hosted Boiler Room's December 2022 edition with DJs Kevin T, Artificial, Precious Bloom, and more.
Deus Ex Machina
While visiting Canggu, there's a large possibility that you've heard of the restaurant or bar called Deux Ex Machina. A restaurant that started out selling custom motorcycles is now one of the most popular places for motorheads to visit. It's the place you'd want to be for rock and roll music, surfing, tattoos, and even skating. The weekends are usually jam-packed with people and heavy rock music. On Saturdays, Deux Ex Machina has a special offer where you can get a tattoo for free, though there is a catch: it's only free if you order their tacos! You can also visit there on a Sunday night, which usually features live rock bands shaking the stage.
Shady Pig
Step back into time with the captivating experimental sipping lounge that draws inspiration from the 20s, the decade of learning and exploring. At Shady Pig, take part in tasting the experimental cocktails that take your pallets for a spin with enchanting flavors. Prepare to start grooving to the rhythmic beats of the DJ, or on some nights, even live musician performances that ensure you had an incredible night.
The Black Cat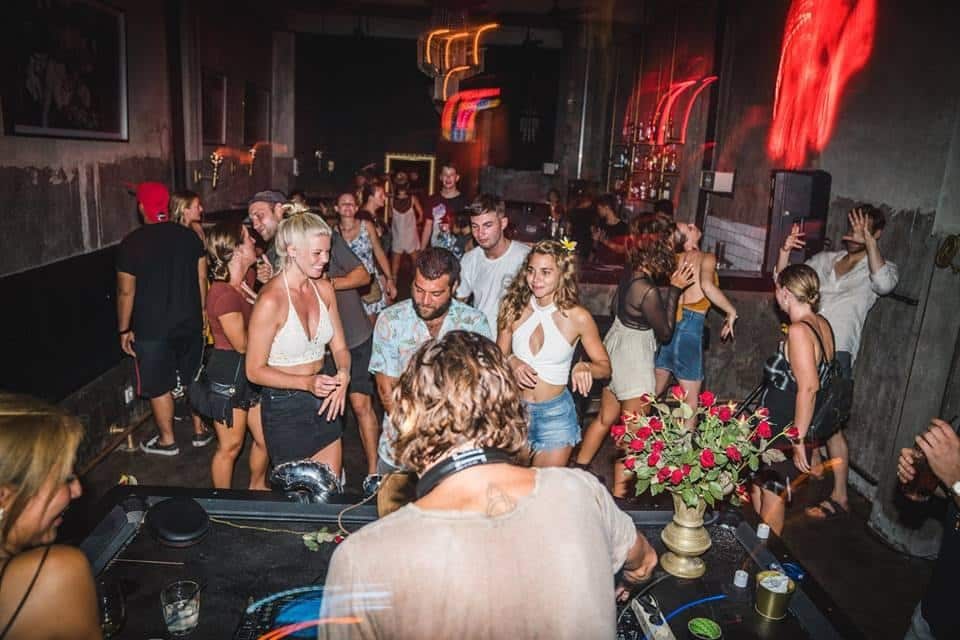 Located quite close to Shady Pig, The Black Cat might look like an abandoned store with a hidden entrance to a spectacular bar or club. The Black Cat isn't like the grand clubs mentioned above; to enter this club, you'll have to find the right fridge door that will lead you directly into a room that serves alcohol, food, great music, and even a pool table that's usually used to party on.
Pretty Poison
If you want to just enjoy a great evening, listen to some live music while sipping on a cold drink at Pretty Poison. The main attraction in Pretty Poison is the California-deep pool that skateboarders dive into to simply best one another. You'll have great live music on a few nights, and on the other few, a DJ comes and lays out their best work.
Lacalita Bar y Covina
Try out some excellent, mouth-watering Mexican, Cuban, or even Hawaiian food at Lacalita Bar y Covina. You'll also want to have their Margaritas, tequilas, and bloody Marys, as they're the best ones you'll find on the island. If you do decide to stay till sundown, you will notice the fancy restaurant transforms into a nightclub. Soon, live DJs will take the stage and ensure all attendees groove to the beat.
The Lawn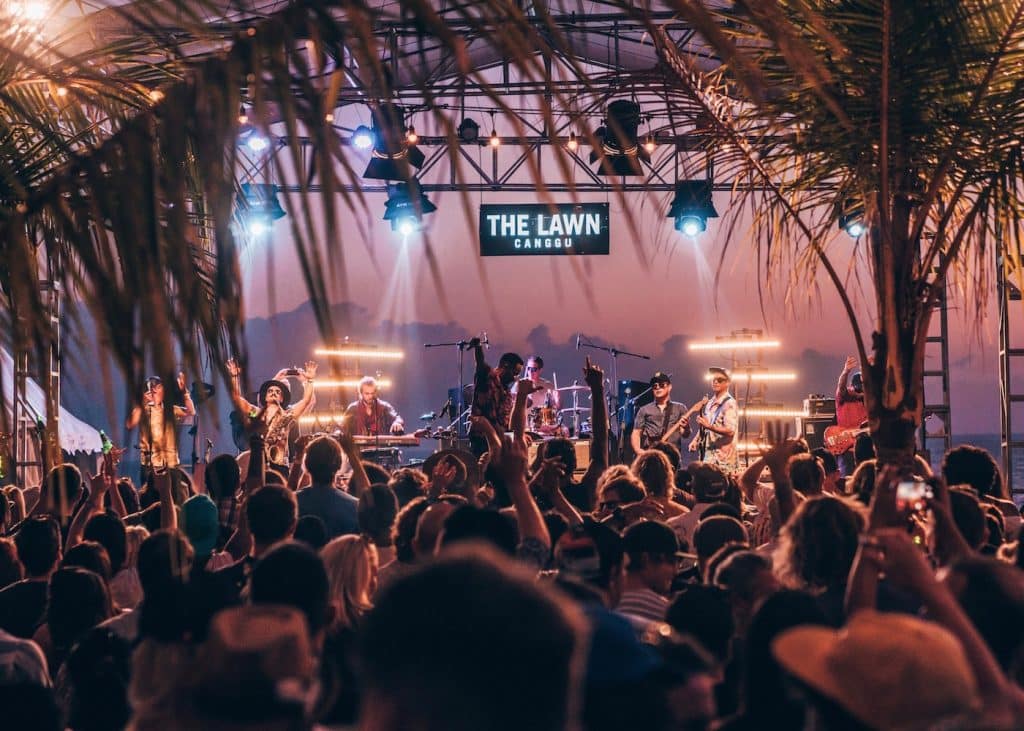 Visit The Lawn at Batu Bolong Beach if it's a beautiful evening you want, mixed in with great drinks and delicious bites. The outdoor area is completely covered in grass, letting you bathe in the sun or jump into the infinity pool that overlooks the Indian Ocean. By the time the sun goes down, The Lawn turns into a great hub for partygoers, with electronic music and live performances by bands and solo artists.
You May Also Like: