Everyone wants to visit Bali someday! There are a wealth of experiences you may enjoy in Bali, whether it be a leisurely walk on the gorgeous beaches or visiting the many showstopping night and day clubs. Local bands, singer-songwriters, and musicians can also be found at cafes, restaurants, and venues for those who enjoy live music. Several venues are also known to accommodate internationally renowned artists, musicians, and DJs.
Find a list of ten live music venues you can visit in Bali on your trip to this magnificent island –
The Orchard Bar & Restaurant
Feel the warmth of your home at The Orchard in Seminyak, Bali. This gastropub not only offers quality food but also amazing live music that you can enjoy while relishing your meal. The homely environment at this venue puts one at ease, and it is also said to serve everyone at a table at the same time! From breakfast, brunch, lunch and dinner to drinks, you can have it all at The Orchard Bar & Restaurant.
Attendees can also enjoy original tunes from artists. From rock and roll to reggae, musicians, singer-songwriters and bands often take to The Orchard to display their work live. Putting a smile on guests' faces every day from 12 PM – 12 AM, The Orchard describes itself as the "Best Live Music venue of the year" on Instagram.
The Lawn Beach Lounge
Explosive DJ sets, mind-blowing performances, and an unforgettable experience can be part of your visit to The Lawn Beach Lounge. This beach club has welcomed the likes of Australian music producer Fisher, one half of Silk Sonic – Anderson .Paak, American rapper and singer-songwriter Swae Lee and Diplo to deliver stunning performances. DJs, international indie bands, and the finest local talents display their musical skills before visitors at The Lawn. They are always on the lookout for a fresh sound and also provide first-class food and drinks with the best view of the beach.
Laughing Buddha
Laughing Buddha in Ubud, Bali, is regularly hosting live gigs from terrific musicians from all around the world! Visitors can enjoy rock and roll, funky blues, music from local bands, and more, all while elevating their culinary experience.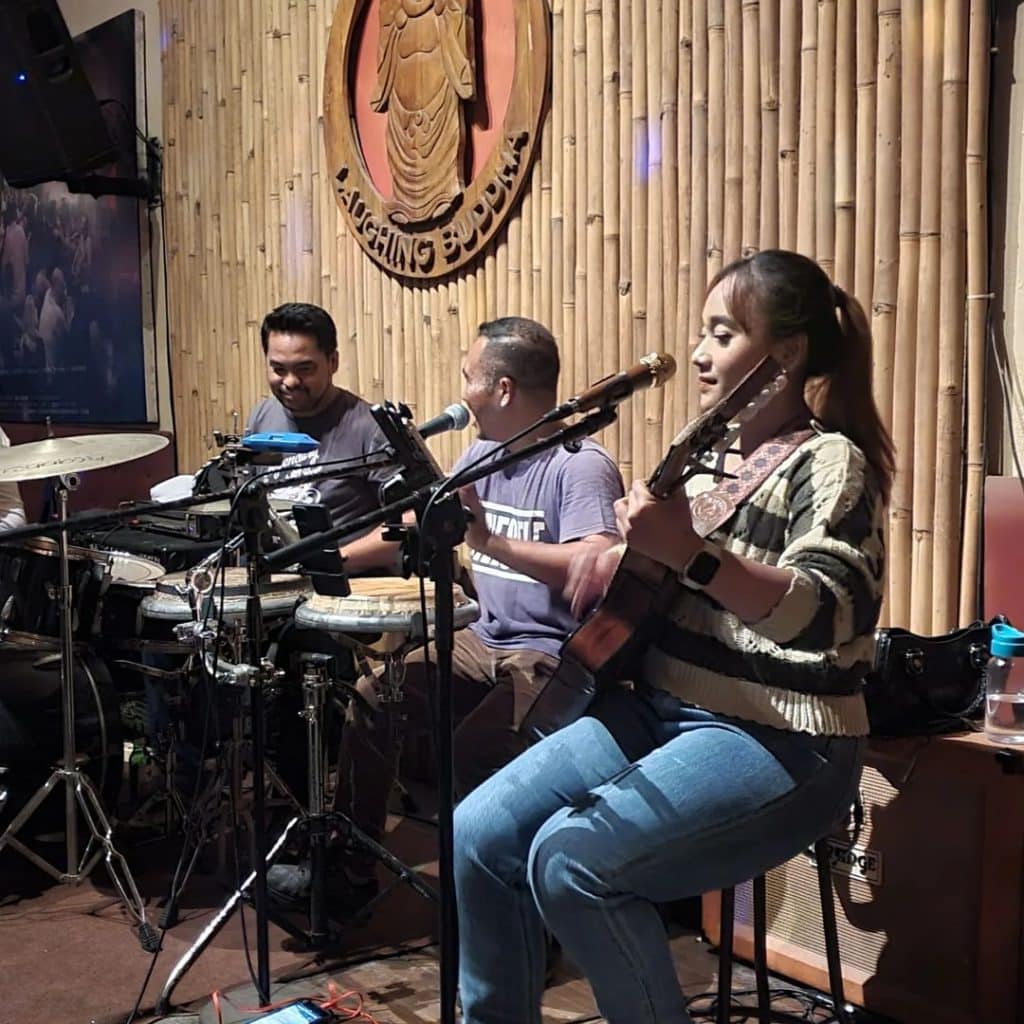 This restaurant, cocktail lounge, tapas bar, and music venue offer vegan options and are vegetarian-friendly. You can get lunch, dinner, and drinks at Laughing Buddha and try their tapas or noodle soups from their Asian and Mediterranean menus. Sip on wine, have a beer, or enjoy the various drinks this venue offers while relaxing and relishing the music.
L.O.L Bar and Restaurant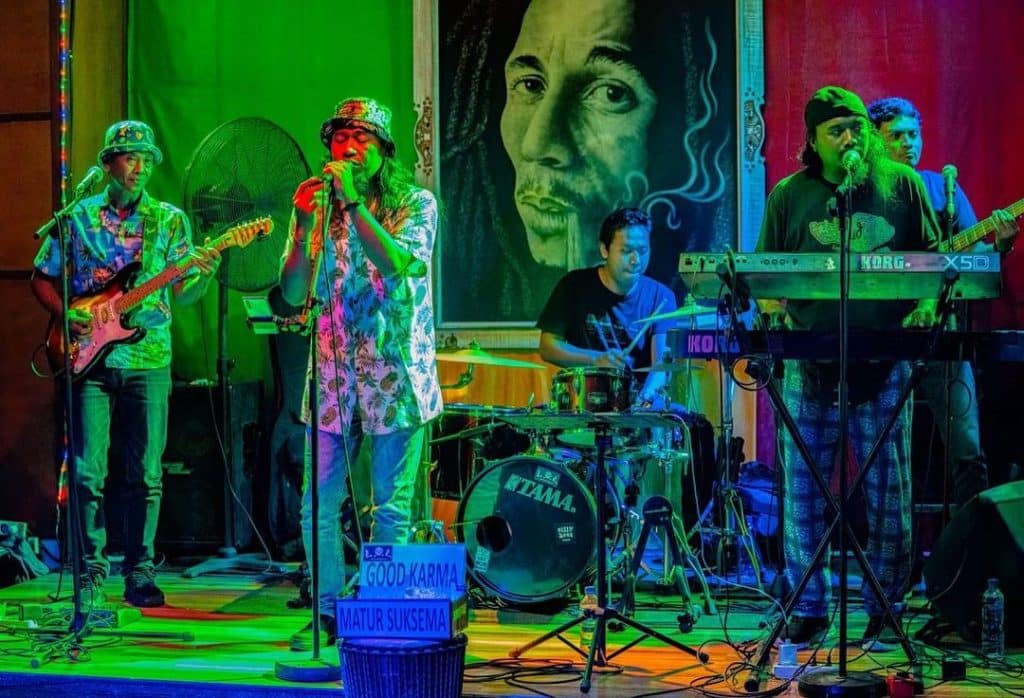 If you like listening to live music, LOL Bar is for you! Place an order for a mojito and listen to blues, hard rock, and reggae music at LOL Bar in Ubud. You can move to the live music daily and end your night with some fantastic drinks and tunes. LOL Bar also features a pool table, DJ room, garden, karaoke, and lounge bar.
The Shady Pig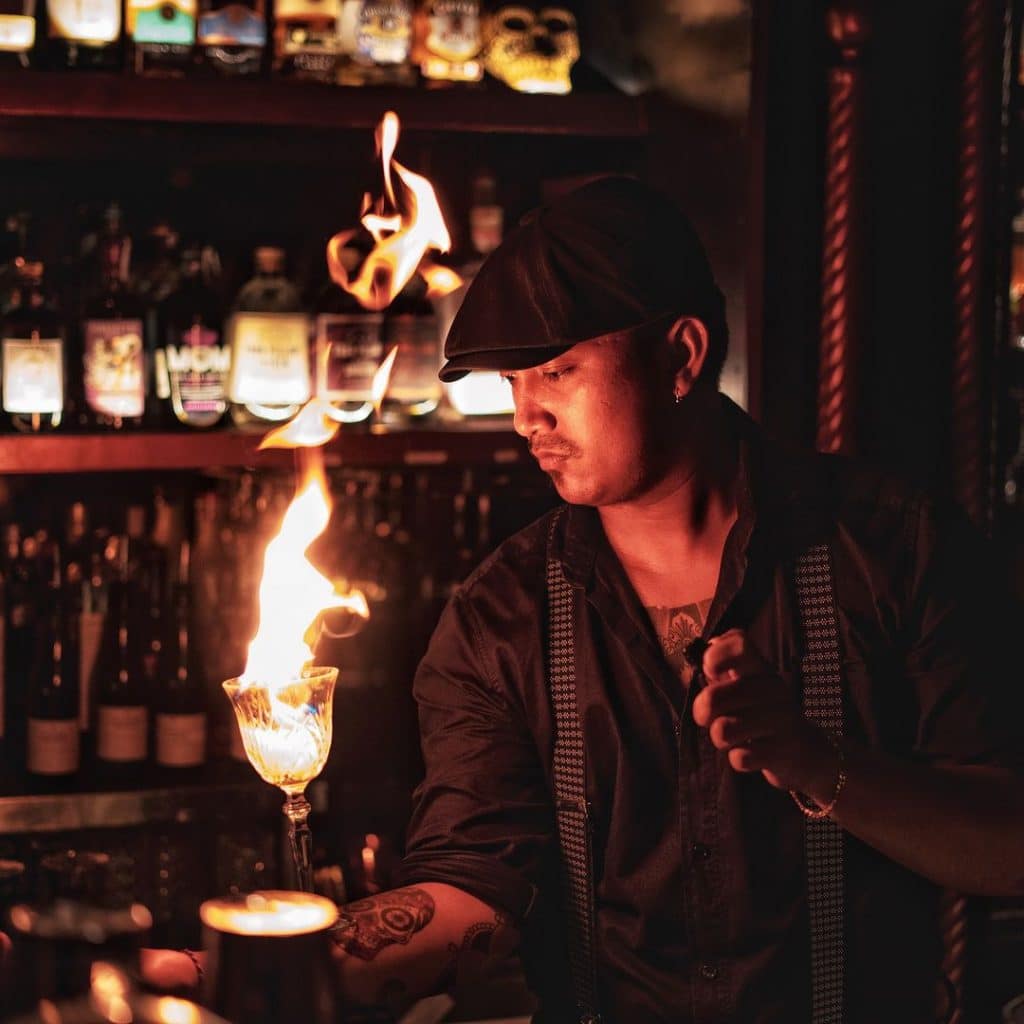 Located in Canggu, Shady Pig serves wonderfully crafted cocktails and opens its doors to DJs and musicians to end your night in style. It is an old-school bar that you cannot enter without a password. A secret staircase will lead you to some of the best cocktails you've ever had, and you will be met with velvet chairs and sparkling chandeliers that will take you back in time!
Lovin' Bar & Restaurant
Looking for incredible drinks, scrumptious food, and live music to complete your night on a great note? Lovin' Bar & Restaurant is the answer! This Ubud-based venue also hosts open mics and jam sessions and offers Italian, Asian, Spanish, Indonesian and European cuisine.
Centerstage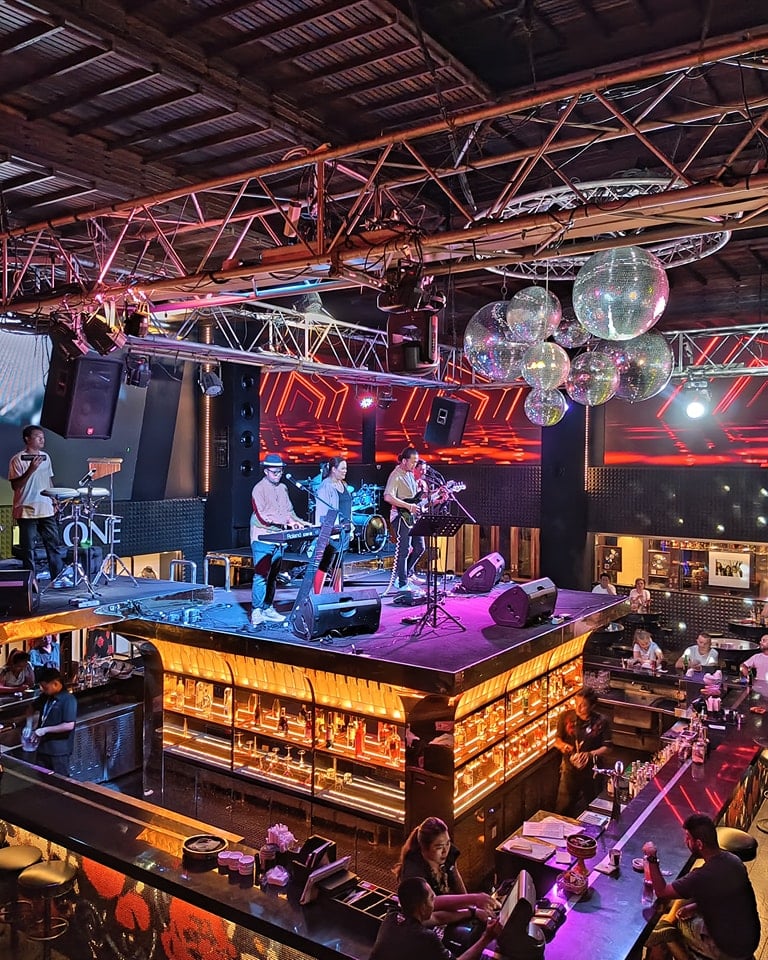 Centerstage at the Hard Rock Hotel is among the best rock music venues in Bali. Surrounded by the LED screens, you can enjoy live performances from bands and DJs at night from 8:30 PM onwards. Since the stage is set above the bar, attendees can clearly see the performers from anywhere in the venue.
Bar 68 Bali
Get ready to dance your heart out as Bar 68 welcomes international DJs to take charge of their Seminyak venue. In addition to dance music acts setting the dancefloor ablaze, this bar is also a great place for drinks and lip-smacking burgers.
The Blue Door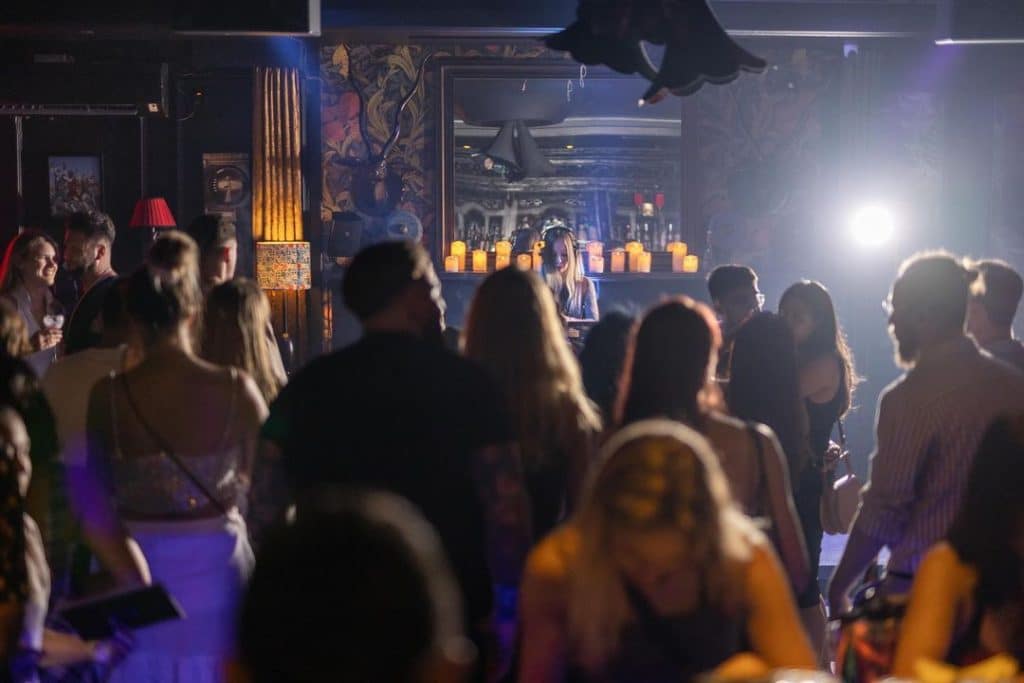 The Blue Door offers top-notch cocktails, live music from bands and some of the best DJs on the island, which will amplify your clubbing experience. Don't forget to put on your best shoes to dance until early in the morning. This venue is also for those looking to spend time with their friends watching sports.
Heaven Sports Bar & Rooftop
Heaven Sports Bar & Rooftop is a bar and live music venue in Seminyak – a perfect place to catch the sunset on the rooftop surrounded by your friends and family. Watch sports, and have the mouth-watering food and great booze they provide at this lovely venue. Heaven Sports Bar & Rooftop has two stages – the main stage inside the venue and the other one on the rooftop. Live acoustic performances are held on the rooftop stage while bands exhibit their talents on the main stage. You will be transported to a world of energetic music that you can't help but move to.
You May Also Like: