In the previous edition of our 4-part Drum & Bass evolution series, we went back to the time when Neurofunk and Liquid Drum & Bass, after their emergence were influential in creating a wider audience that pulled crowds from the dark and light realms of the genre. As we move forward, we take a look into the decade when Drum & Bass through its continual persistence asserted itself as one of the leading genres in Electronic Music.
Despite having a solid infrastructure, friendly with the pop world, Drum & Bass spent nearly 10 years being overshadowed by other genres and sometimes shooting itself in the foot. That's when, in the second half of the 2000s-decade, Drum & Bass decided to switch gears and take the genre where is deserves to be.
After venturing into the murkier and the soulful side of Drum & Bass, falling flat and eventually picking itself up in the early 2000s, a new form of sound was segueing into Drum & Bass. The 'Dubwise' sound which is now prevalent in modern-day Drum & Bass music had started picking pace by uniting its reggae-influenced roots and Techno with modern production techniques; a style that drove the progression of the genre in the early 90s.
Although dub-influenced Drum & Bass and Jungle wasn't new, it grew in popularity among Liquid and Neurofunk producers with producers like Digital, Spirit and Breakage championing it, while Renegade Hardware tasked itself with amplifying the sound's visibility and eventually its popularity.
INTERNET, MP3, AND PENDULUM ERA
In the UK, Sub Focus was slowly making his mark while newer artists were shaping their way into the scene, which was previously accused of being closed-off. Drum & Bass was still in its hangover period when the internet era came along. The internet gave the genre a chance to reach places they never thought it would ever get to. Artists could connect through messengers and that's when they realized that the genre had the reached two extreme corners of the world with people as far as Brazil and Japan who were consistently releasing Drum & Bass.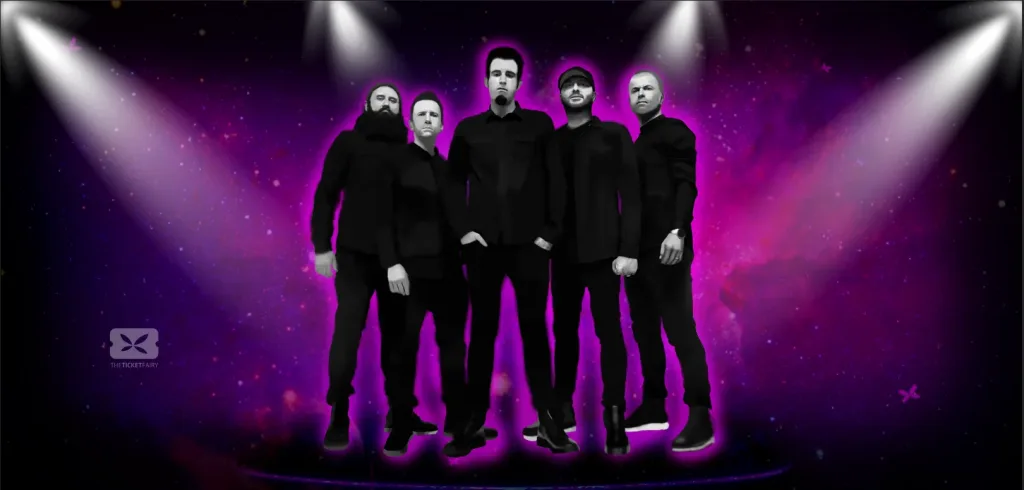 The biggest outcome of the internet era was Pendulum. An inexperienced band based out of Perth, Australia comprising of Rob Swire and Gareth McGrillen who stumbled upon electronic music when they were schoolmates. Little did they know that along with El Hornet, Peredur ap Gwynedd and KJ Sawka, they would be the pioneers of modern-day Drum & Bass music.
Pendulum started as a DJ trio in Perth and eventually with the addition of El Hornet and Peredur ap Gwynedd, they went on to make music together. The first track Pendulum produced was 'Vault' on 31 Records, a tune that spread like wildfire in the Drum & Bass scene. Seeing their success, DJ Fresh offered them a place to stay and without flinching, the group decided to move to England. Pendulum's move to England resulted in them releasing 'Hold Your Colour' in 2005, and it turned out to be one of the highest-selling Drum & Bass albums of all time, and it took the genre to a very different place in Electronic Music.
The album was so good that Grooverider, rewound 'Slam' 4 times on his radio because he couldn't get enough of the tune. Pendulum had flipped the game on its head and with their emergence, every producer's sound changed and everyone wanted to make Drum & Bass like Pendulum.
[youtube https://www.youtube.com/watch?v=p_HnxvdeK0U] The shockwaves they had sent in the scene was were so big that the old-timers accused them of ruining their careers because these guys from Perth had entered the scene with a whole another knowledge of how to maximize sonic impact. 'Hold Your Colour' was nominated as the Best Performing Independent Album by Australian Independent Record Awards and they went on to win everything under the sun in the Awards held by West Australian Music Industry Awards (WAMIs) in the following years.
Pendulum along with the wave of Brazilian artists that featured on V Recordings were ultimately the byproducts of the internet era that elevated the genre's presence in Europe and the rest of the world. Drum & Bass was built on the dubplate or the vinyl culture. Artists would usually cut their dubplates at the famous 'Music House' in London. Dubplates or vinyls were important for DJs to have secret weapons loaded into their Arsenal while DJing, but the rise of the world wide web eventually led to the decline of dubplates and gave rise to a new digital format; MP3.
The move from dubplates to MP3 saw a decline in the sales of CDs, cassettes, and most importantly vinyls. Labels, after a big release, would end up selling 15 thousand copies, but the digital transition meant that picking a digital copy was far easier than having to venture out to have a record picked physically. The move was also welcomed by many producers who reckoned that the dubplate or the vinyl culture was detrimental to the expansion of Drum & Bass; they were right.
DJs started using USB sticks and took their music to clubs rather than carrying 100s of CDs and vinyls with them, which was a logistical nightmare. Having music available on the internet didn't take much time for the rest of Europe to take notice, and the moment they did, the scene exploded.
NOISIA, CHASE & STATUS AND FABRIC LONDON
2005 to 2009 was an era-defining period for Drum & Bass. In the UK, artists like Shy FX, Goldie, Calibre, DJ Fresh were bigger than ever but Calyx & Teebee. who ran one of the most influential Drum & Bass labels in Subtitles Music were on something else. The label's roster was filled with UK-based artists, and Norwegian Powerhouse Teebee started noticing a scene bubbling up in the Netherlands. He quickly signed few artists from England's East-side neighbours and these artists went on to become the first wave of Non-UK artists to put pen on paper with the label.
One of these artists were Groningen-based Noisia, and like Pendulum, when they signed to Subtitles Music, they wouldn't have envisioned that they would go on to become the undisputed game-changers of the Drum & Bass genre. Prior to their partnership with Subtitles, they had already released their music on Citrus Recordings, Shadow Law Recordings, Shogun Audio with 'Block Control' on Moving Shadow putting their name onto the world map.
[youtube https://www.youtube.com/watch?v=R4_YaEQGo-4] Along with groundbreaking releases on labels across the UK, they started a label of their own called Vision Recordings, [Fun fact: Vision is Noisia upside down]. Known for their attention to detail, their sound was a unique combination of detailed programming and layering, coupled with powerful drums and drops. Noisia's sound was fast, slow, aggressive, relaxing, hard, soulful, melody-driven, bass music, or sometimes all in the same tune. They were an act that was sent to Drum & Bass from the future. Their productions went on to inspire an entire generation of producers which made the Drum & Bass sound technical than ever before. Their success with Vision Recordings led them to fire up two more labels; Invisible Recordings which focused on conventional Drum & Bass and Division Recordings to explore the experimental side of the genre.
Vision Recordings also saw the release of Noisia's two genre-bending albums 'Split The Atom' and 'Outer Edges' which featured music from every spectrum of electronic music they could encapsulate.
They were criticized for not making their albums Drum & Bass-y enough but the people who ridiculed it, didn't read the Noisia memo. The trio were unconventional from their first release, and even if they were held in jail and asked to make a 4-to-the-floor Drum & Bass album, they would have preferred being in jail instead. Experimentation was in their DNA and they were never shy of dishing out what they wanted to.
Eventually, their relentless pace of releases decreased due to heavy focus on their labels and their radio show; but that didn't stop them from throwing an odd banger from time to time which would be revolutionary in its own right. Those releases included "Dustup", "Dead Limit", "The Hole Pt.1", Feed The Machine" with Black Sun Empire, and the recent mind-numbing tune with Skrillex.
[youtube https://www.youtube.com/watch?v=U41bONK2V-U]
In September 2019, they announced that they will call it a day after a series of shows in 2020, but looking at the circumstances, we're not sure if we'll be able to give them the goodbye they deserve. One thing is certain, their impact on Drum & Bass will live on till the genre takes itself to its grave.
Drum & Bass is blessed with artists who have had a generation impact, and Chase & Status fall in that bracket. Saul Milton (Chase) and Will Kennard (Status) met in college thanks to their common interest in music and after dabbling with a number of sounds, they decided to go on a full-throttle assault which included numerous hits like their remix for Future Cut and the Breakbeat Kaos hit 'Duppy Man' until somehow squeezing an album into their water-tight schedule in 2008. 'More Than A Lot' came with remorseless pace by bringing the urban life of the UK into its music; and in the process, the album blew away UK charts with tunes like 'Pieces' featuring Plan B, 'Against All Odds' featuring Kano and 'Eastern Jam' which was also featured by Snoop Dog is 2009 as 'Snoop Dogg. Millionaire'.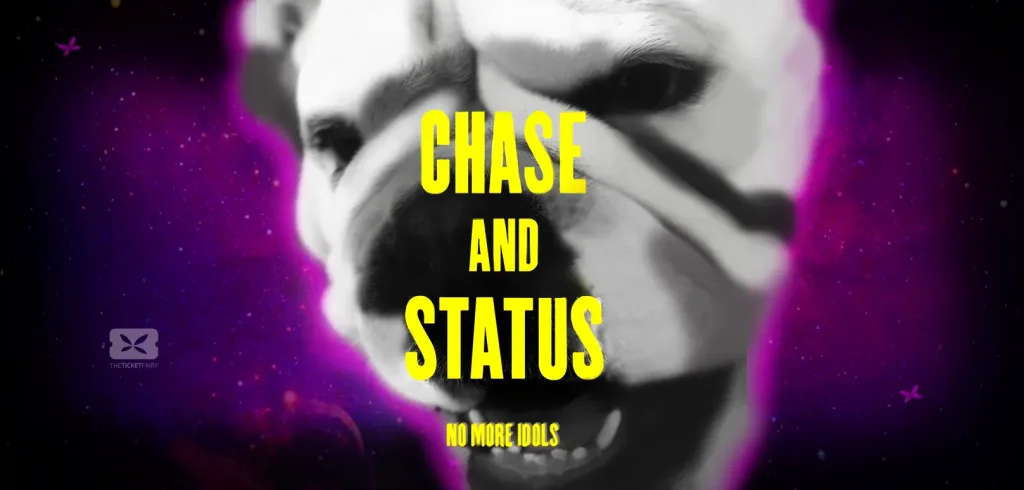 It was early 2011 and Chase & Status dropped 'No More Idols' after securing a management deal with Jay-Z's Roc Nation and producing Rihanna's 2009 album 'Rated R'. Their previous full-length release had set the tone for their future productions but 'No More Idols' changed absolutely and literally everything. Featuring some of the finest British names like Tinie Tempah, Dizzee Rascal, Clare Maguire, Tempa T, White Lies, the album revolutionized bass music as a whole.
In 2011, The duo had sold over 1 million singles in the UK making them the biggest band in the land and their album cemented itself in the UK Top 40 for 35 weeks and earned itself a double-platinum status. The following two albums had the same impact but their 'RTRN II JUNGLE' album ensured that they stayed true to their roots by perfectly balancing the rugged, raw Reggae and their razor-sharp production techniques. They even made a quick documentary to narrate their experience while writing the album.
[youtube https://www.youtube.com/watch?v=YXxtY0ZMvlE] Their impact on Drum & Bass doesn't need telling but to sum it up, it's fair to call them the most exciting producers in the UK today.
Along with groundbreaking music, came DJing skills. By the end of the 2000s and the start of the last decade, producers had to be as good behind the decks, because gigging had become a major source of income for producers and it wasn't about just making good music anymore. To facilitate this narrative, London-based club, Fabric jumped in. Starting its operations in 1999, Fabric gave the room for DJs to come and play their music without any inhibitions, which resulted in them hosting the fattest artist line-ups across Bass music. Fabric specifically gave Fridays for Drum & Bass and those nights made careers of several DJs in the scene.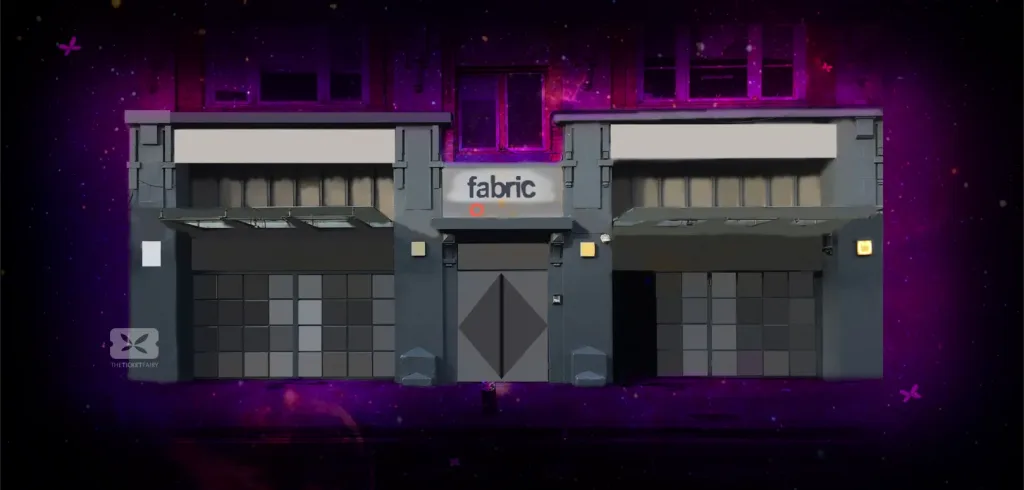 Besides Roxy and XOYO, who were hosting full-scale residences, and smashing it in their own right, Fabric gave underground Drum & Bass a platform to thrive on. Since its inception, the club saw some of the biggest players in the scene DJ to the height of their powers, and by the start of 2010, Fabric had solidified itself as the mothership of Drum & Bass. Sadly, in September 2016, after a review of two drug-related in the club led to Fabric's license being revoked and it was announced that the venue would be closed permanently; but a campaign organized by DJs, musicians, club-goes and politicians which included London's Mayor getting involved and vouching for Fabric. Eventually, in 2017, Fabric re-opened and started its operations once again and the campaign was a testament to the impact the club had on Drum & Bass and London's nightlife in general.
2011 TO 2015, DUBSTEP AND THE PERIOD OF EXPERIMENTATION
After stepping into the decade knowing what the scene had witnessed in the last 10 years, it was nearly certain that there was something more coming from it. As expected, listeners asked and the artists delivered; and two men who were at the forefront of it were dBridge and Alix Perez.
dBridge was famously dubbed as 'The Thinker' in Drum & Bass because of his vast knowledge and experience with synths. From his ragged stuff with Renegade Hardware, followed by his involvement in the D&B Supergroup Bad Company UK and eventually as Instra:mental through his Exit Records imprint; dBridge possessed the expertise of three distinct chapters in his life as a producer and DJ. Taking his Instra:mental brand of music to, he brought the synth-based revolution in Drum & Bass by slowing it down and bringing Electronica elements into it. First listen into Instra:mental will make you feel it's Electronica but when you break it down, you realize its dBridge's intelligence that travelled across styles and genres to create something bold and unique. His sound progressed and travelled across Europe and North America and it was championed by the likes of Kabuki, Machinedrum, Fracture, Kid Drama, and many more.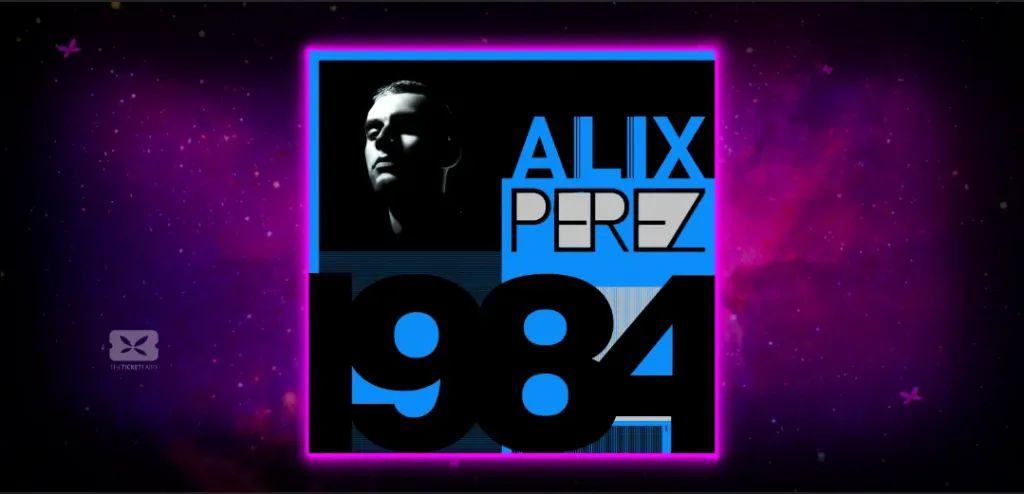 One particular artist that exemplified dBridge's style was Belgian don, Alix Perez. Right from the beginning, Perez was in a league of his own. After starting his time as DJ and producer, he collaborated with artists like Jenna G, Redeyes, Sabre, MC Fats, Spectrasoul in no time. Alix Perez just with his first few productions was regarded as one of Drum & Bass' best producers – but he never really wrote Drum & Bass. Confusing right? Perez was a master of varied styles and he effortlessly brought them all into his music. It all started with his famous album '1984' on Shogun which was a seminal showpiece from the Belgian. The album had everything; Liquid numbers, tight and gritty rollers, a tinge of Hip-Hop, and a style of Drum & Bass which he had championed; Halftime Drum & Bass.
Fusing experimental Hip Hop, Electronica, Funk and Soul, he brought the world to Drum & Bass and since then, the genre's sounds changed again. The likes of Camo & Krooked, Delta Heavy, Mr. Carmack started diving deep into it, but the people who took it on board along with Alix Perez were Ivy Lab. Thanks to Kasra's comfort with giving space to experiments on his label, the trio of Stray, Halogenix, and Sabre began to dish out their take on Halftime Drum & Bass, and Their 20/20 club night, which exploded in London, was a pilot for the idea and subsequently began the cross-pollination of Drum & Bass into its next era.
[youtube https://www.youtube.com/watch?v=3YY84FHcJ9E]
dBridge famously said "The fact drum & bass is in its third decade shows it's not going anywhere. It's big enough that pop acts are choosing it as a career choice while still underground enough for experiments. For a long time, Drum & Bass borrowed from other genres but I think today you can see roles reversing, it's influencing genres like house and techno. It's an integral part of dance music as a whole. It's where it deserves to be.".
Slowly from its emergence in the English rave scene in the early '90s, Drum & Bass spent two decades evolving, chopping, changing, eventually in its third decade, it became one of the most energetic genres which was later dubbed as the genre of 'innovators', and to quote the famous Kevin Shields, "I love when things bend out of shape. That's why I love drum and bass music"