Electronic Music Conference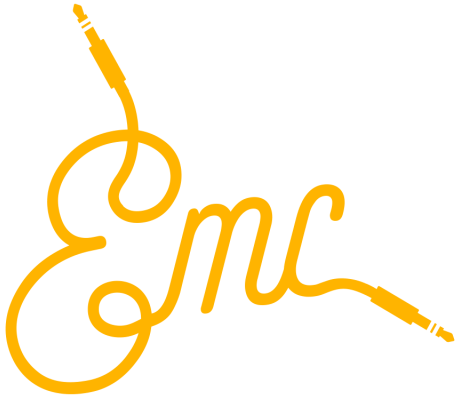 UTS Business School (Building 8) , Ultimo [All Ages]
Global changemakers, influential industry figures, tech and social entrepreneurs and more form the first speakers for the eighth edition of the Electronic Music Conference (EMC) the leading electronic music industry event in the Asia Pacific region. The event will be hosted at UTS in Ultimo, Sydney on Wednesday 13 November and Thursday 14 November.
THE NEXT NOW
The last five years have seen the global music sector adjusting to the new world of streaming and a more conscious approach to diversity in programming, A&R and recruitment. EMC's 2019 conference theme focuses on THE NEXT NOW – diving into the needs and fears of the new decade ahead. The conference program deeply explores forthcoming technology, new disruptions, and the systematic changes that will alter the way we work, model our businesses, collaborate and create our music and art. THE NEXT NOW asks the questions:
How do we prepare for and embrace the next wave of changes ahead for our business?

How do we move beyond conversations about mental health to creating a future foundation in our sector that is supportive of health and wellbeing for all within it?

What are the traditional business models that are out of date and holding us back from a sustainable and thriving future?

What needs to be done to ensure a fair and equitable playing field for our ecology of businesses, individuals and artists?

What are the opportunities to harness new technologies to create new revenue streams and influence a sustainable music business?

The 2019 conference program features keynotes and 'In Conversations' from national and international pioneers, a program stream dedicated to mental health and wellbeing, spotlight sessions on Western Sydney and the fast emerging Middle East North Africa region, investigative sessions on financial stability for managers and artists, an interactive session on the future of the Australian music media landscape, an exploratory session on today's value of music education, and much much more.

The first international speaker announcement includes Shesaid.so Founder Andreea Magdalina; Warner Music Chief Innovation Officer Scott Cohen; Sonar Head of Communication for Sónar festival Georgia Taglietti; Mixmag China CEO Donald Hau; Female First Sessions CEO Megane Quashie; Beirut based Producer and DJ Liliane Chlela and Collective Minds Founder Zaran Vachha with more to be announced.
Domestic speakers include Bolster Content Director Darren Levin; Strawberry Fields Festival Co Founder and Director Tara Medina; Navitas Higher Education Compliance Manager Patrick Nellestein; DJ, Radio Host and Promoter Simon Caldwell with many more to be revealed.
For more info on the speakers and program visit electronicmusicconference.com