Grillstock Manchester 2015
Albert Square , Manchester [Ages 12+]
Sales for this event are closed.
Alexander M
Stephen C
Amanda M
John R
James S
Michael B
Julia C
George C
Daniel K
Carol H
Christopher T
Mark O
Lee B
David S
Danielle G
Natalie D
Sarah G
Shaun B
Fayaz H
Sarah V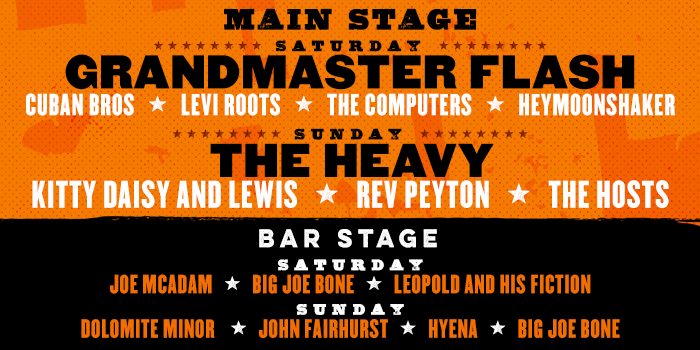 Pit Crew Tickets
Pit Crew tickets are a great way to get the most out of Grillstock Festival. Amongst other goodies, you'll get access to the Friday night Firestarter party as we kick off the weekend in style with all our guests and the BBQ teams.
For Bristol, London and Manchester Festivals, each Pit Crew ticket gets you:
Access all weekend
4 beers
2 meals
A £15 Merch voucher.
Grillstock BBQ and Music Festival
Grillstock Bristol & Manchester are two-day festivals of meat, music & mayhem.
Now in its 6th year, Grillstock is an original and true celebration of all things BBQ with thousands of visitors attracted to the hillbilly hysteria each year. It's simple really, gather your people and head down to share some great meat and music together.
With over 25 acts playing across two music stages at each festival, a smokin' hot US style low 'n' slow BBQ competition and fantastic craft beer bars, Grillstock attracts over 25,000 meat and music lovers seeking some proper Southern hospitality to Bristol and Manchester each year.
Check out the 2014 Highlights:
Bristol
Manchester
Bristol - 11th-12th July
Bristol Harbourside, UK
Manchester - 30th-31st May
Albert Square, Manchester, UK
Alexander M
Stephen C
Amanda M
John R
James S
Michael B
Julia C
George C
Daniel K
Carol H
Christopher T
Mark O
Lee B
David S
Danielle G
Natalie D
Sarah G
Shaun B
Fayaz H
Sarah V