It's no secret that Europe is known for being a beautiful continent and even more for hosting music festivals, which see thousands of people travel to one location to celebrate music. The Czech Republic is one of the European countries that throws spectacular music festivals each year, including some at the country's capital city, Prague!
The magnificent city of Prague is for all those in love with art, music, history, culture, and architecture. As a fan of music, music festivals are the best places to discover local talents so you can expand your music taste and watch some of the greatest performers. Let's take a look at five music festivals in Prague you must attend in the upcoming months.
Prague Rocks Festival 2023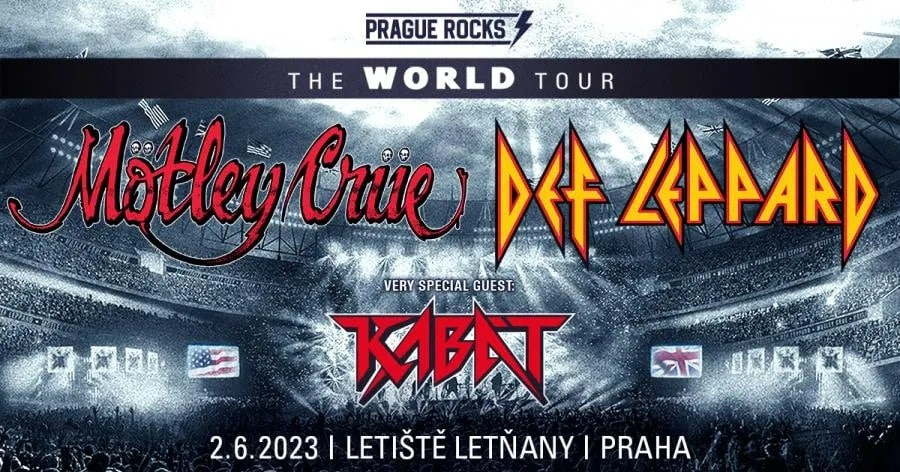 Prague Rocks Festival 2023 is one of the biggest music affairs in Prague, known to host the likes of Ozzy Osbourne, heavy metal band Metallica, and Kiss. This year, the music festival will be held on June 2 at the Prague Let?any Airport. Enjoy performances from English rock band Def Leppard, Mötley Crüe, and Czech hard rock band Kabát at the upcoming 4th Prague Rocks Festival this June.
Let It Roll
Ever since its inception in 2002, Let It Roll has been a wonderful experience for fans of drum & bass music. It has won a Drum & Bass Arena award for five years consecutively and continues to attract thousands of people every year. Let It Roll 2023 will be held from August 3 – 5 at Letišt? Milovice. The festival is set to host some of the biggest names in the dance music realm, including Sub Focus, Koven, and a b2b set with electronic music duo Camo & Krooked and Mefjus.
Disrupta, Norwegian drum & bass DJ/producer Teebee, Goddard, Dutch DJ/producer Imanu, and Skeptical have also been tapped for Let It Roll this year, along with DnB stars Andy C, Chase & Status, and Bru-C. You don't want to miss the mind-blowing opening show!
Metronome Festival
Metronome Festival is perfect for multi-genre music lovers! From the freshest talents to the established artists, experience live music from about 80 acts this year at Metronome. Show off your best moves from June 22 – 24 at this music event. Norwegian singer-songwriter Aurora, Spanish DJ/producer David Penn, Irish singer and rapper Biig Piig, and Jamiroquai from the UK are among the performers on day 1.
German electronic music trio Moderat, French singer-songwriter Zaz, a six-piece English rock band Editors will take the Metronome Festival stage on June 23, while Grammy-nominated artist Tove Lo, M83, British singer-songwriter Emily Burns, and White Lies will offer an unforgettable experience on the final day of this event.
Imagination 2023
Imagination, a DnB and "harder styles" music festival that was started in 2012, returns for its 2023 edition this year on November 24. The two genres will blast off from two stages at Imagination with the help of international acts from the electronic music scene. Line-up for the 2023 edition is yet to be revealed.
Dutch DJ/producer Brennan Heart, Australian electronic rock band Pendulum, and Da Tweekaz have already graced the Imagination festival stage. This music festival draws thousands of revelers to witness some of the first-class acts exhibit their skills. Angerfist, the iconic electronic music trio Noisia, and Belgian drum & bass producer Netsky too have played at Imagination.
Bohemia Jazzfest
Bohemia Jazzfest is one of the greatest music festivals in Europe which is held in various locations in the Czech Republic! The 18th edition of Bohemia Jazzfest 2023 will be held on July 10 and 11 in Prague. Fans from all over the country and Central Europe assemble at this event to enjoy music from some of the most celebrated performers. 
You May Also Like: