Festivals have become more immersive, engaging, and centered on wellness, sustainable living, and all-around experiences for attendees in recent years. While the major focus still remains on the musicians on stage, promoters and venues also offer a variety of engaging activities for festivalgoers. As we approach the festival season, we look at some of the more recent elements that one might encounter at a music festival.
Ingenious Stage Designs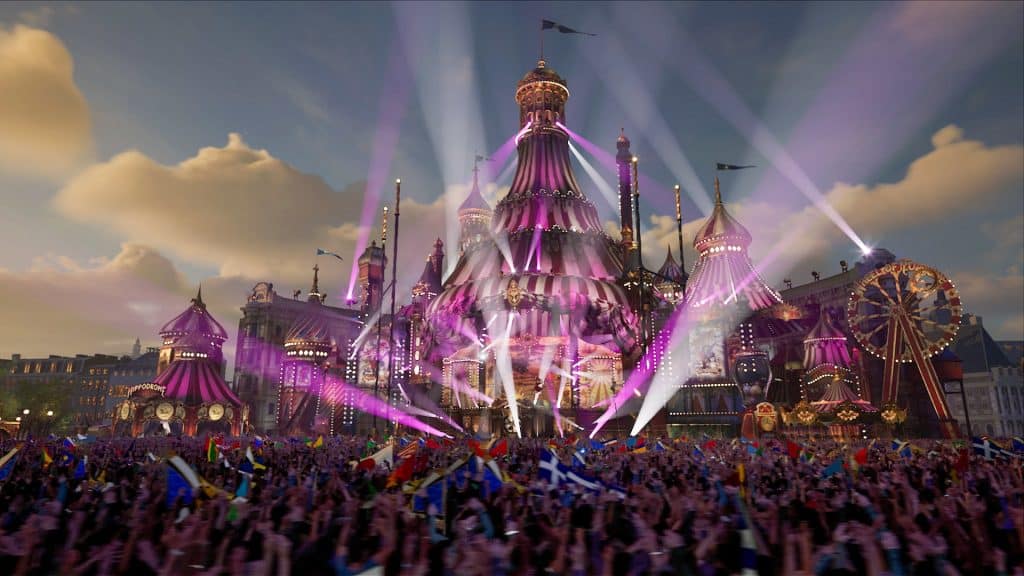 Elaborate and artistic stage designs complement the pyro, smoke machines, and gigantic screen displays. Festivals with several stages have them tailored and constructed based on the festival's ethos, music genres, and, most significantly, the year's theme. Boomtown Festival in the UK, Belgium's Tomorrowland, Czech Republic's Let It Roll drum & bass festival, and Austria's Donauinselfest are a few examples of stages with elaborate production designs.
Concert Visuals and Elaborate Light Displays
Synchronized lighting effects and breathtaking visuals presented on the overhead screen onstage keep audiences hypnotized by the performances. While rays of light streaming across the arena are a typical sight at festivals, intricate graphics and visuals that complement the music are becoming increasingly popular. This is a prominent sight at electronic music festivals. Matteo Milleri of the electronic duo Tale of Us, and visual artist Alessio De Vecchi, collectively known as Anyma, are one of the most well-known names using NFTs to bring high-definition visuals to EDM shows.
Coachella 2023 also produced a dazzling display of visuals via the use of 500 LED-equipped drones depicting a Ferris wheel, a spaceman, a butterfly, and more in the night sky ahead of the Korean girl group Blackpink's performance. Icelandic singer Björk also made use of drones torching up the sky to complement her orchestral performance.
Art Installations and Exhibits
Completing the music and the vibe are the various art installations and exhibitions on display. Sculptures, colorful murals, gigantic structures, creations made from recycled materials, and more have made their way as regular features at music festivals. Increasingly popular is also the carefully curated drone light show, which was also seen at Burning Man 2022.
Recreational Activities
Depending on the festival you attend, art and craft workshops, yoga and body movement classes, group wellness, meditation sessions, hair styling booths, face painting, tattoo stalls, pet care, children's daycare, fire performances, amusement rides, and other activities are available to attendees. The recently concluded Rolling Meadows 2022-2023 featured a skate ramp with some of the finest Kiwi skateboarders.
Eco-friendly and Sustainable Ventures
Waste-management programs, the use of biodegradable cutlery and crockery, renewable energy (solar panels), the use of biofuel for power, and many other initiatives at music events. Eco warriors, from sustainability partners and volunteers, are always on hand to conduct clean-up drives before and after the festival. Volunteers at pre-festival clean-ups can acquire concert passes, as seen during the Ocasio festival in January 2023.
You May Also Like: