When we last spoke to singer/songwriter Mim Jensen, the Kiwi artist alluded to the fact that there was more music on the way. And now, Jensen has certainly delivered, dishing out three new tracks on her debut EP 'Emotional Affair.'
Almost six years in the making, Mim Jensen's six-track EP packs a mighty punch, featuring her previously released singles 'Germaphone,' 'Pause Button,' and 'The Colour Blue.' 'Emotional Affair,' recorded at LOHO Studio with Mim's band of musicians, serves up three new songs that encapsulate the tumultuous times faced in one's early twenties. The new additions 'Only Got Myself, 'People Pleaser,' and 'Self Addiction' showcase Jensen's honest storytelling and vocal prowess.
'Only Got Myself' is the singer-songwriter's longest piece of music so far, clocking in at a little over seven minutes, and pours out a neatly presented sonic journey. Three minutes into the track, Jensen's vocal abilities are on full display layered over acoustic strumming as the single steadily plummets into a nifty guitar riff. 'People Pleaser' comes in next and boasts an intense yet somber tone that pivots into an alternative rock ballad at the halfway mark. 'Self Affliction' closes out the EP with a slow-placed acoustic display.
Talking about the EP, Mim Jensen says to us, "I had such a great time recording the EP at Loho Studio with my band last year. I have the most fun when I have a dedicated amount of time to work hard, be creative, and feel at ease in a space where I'm surrounded by a bunch of amazing, supportive people and doing what I love most."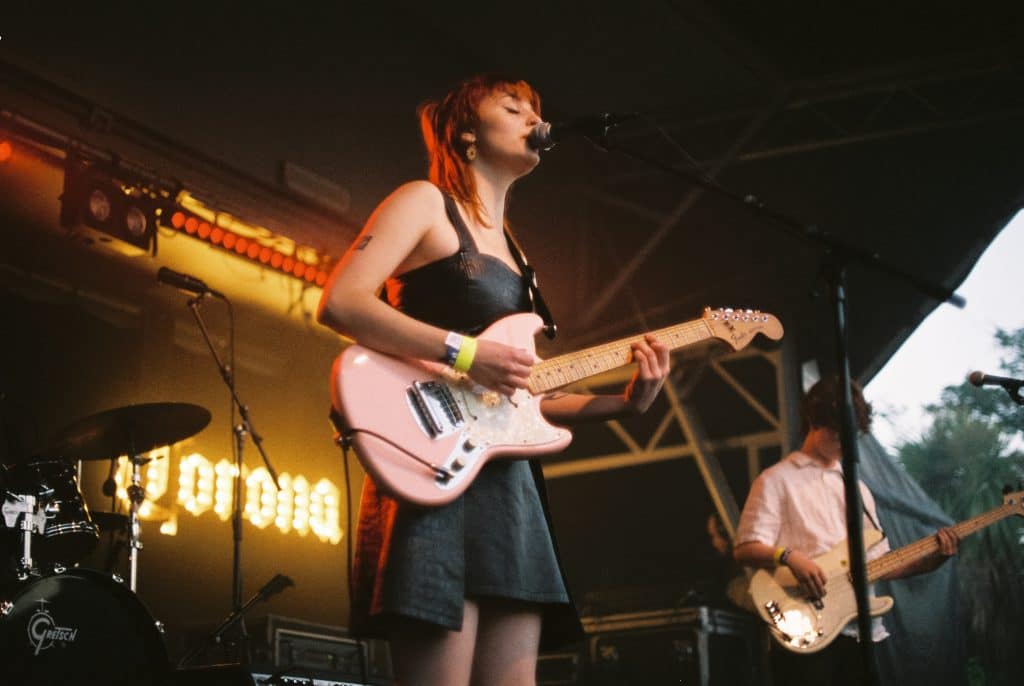 We pressed the songwriter on 'Only Got Myself,' the longest single on the EP, which she says was penned at the age of nineteen during the final year of her degree. "I wrote the song about feeling left behind in the relationship I was in. I started to feel isolated and as though I could only rely upon myself. Almost like a forced, unstable sense of independence that I took upon myself. There's a positive type of isolation that one can feel where you can truly feel at peace with being alone with yourself, but I feel like the type of isolation I was feeling at that time was scary and ungrounded," she added.
Jensen goes on to express, "Looking back on the song now, I see how far I've come since then and I feel so happy for the young woman that I was then. It's like 'Look how far we've come! You've truly got yourself now, but you also have so many amazing, loving people around you too!' And I feel really blessed for that."
Mim Jensen's debut EP is currently streaming on all digital platforms. Next in store for the singer-songwriter is a release gig in Christchurch at The Loons, Lyttelton, slated for August 26, 2023. Jensen and the band will also set out on a tour of Aotearoa to support the Australian band Teenage Dads in the closing days of October.
Find Mim Jensen on: Instagram | Spotify | YouTube
Listen to more releases from Kiwi artists –
You May Also Like: