Mumbai-based singer-songwriter and music producer Timothy Thampy unfolds his latest single and first solo outing, '5 o clock,' a nearly three-minute acoustic guitar tune that floats into soothing electronic beats.
What starts off as an acoustic guitar theme, climbs into an arrangement with delicate vocals, intimate lyrics, and gentle electronic grooves. Thampy's prowess as a music producer is on display, as '5 o clock' leads into contemporary production segments, anchored by his rhythmic strumming guitar work. In tandem with song lyrics, the music producer ushers in a sonic background, cueing in the sounds of a phone ringing and message tone.
Timothy Thampy notes, "'5 o clock' is a song that celebrates the feeling of longing and reminiscence of loved ones separated by distance."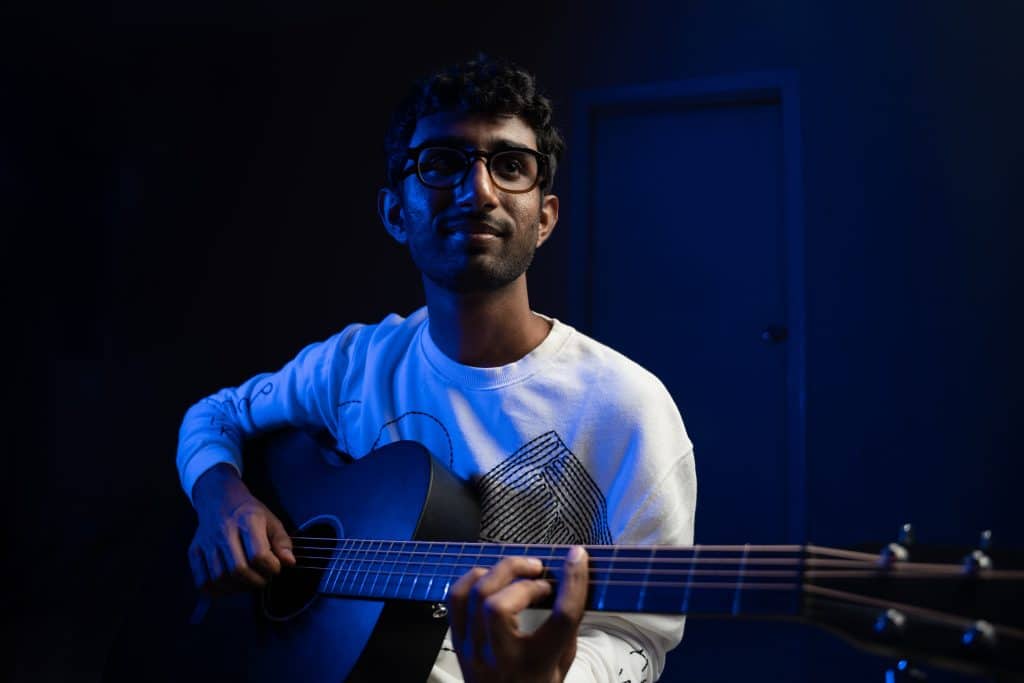 Timothy discovered his passion for songwriting and music production during the lockdown after finishing his engineering degree. Since then, he has played live as well as recorded and produced music with a number of indie artists. Thampy kicked off 2023 with 'Kindergarten Juliet,' a pop-rock single alongside singer/songwriter Janisht Joshi.
When asked about his new single, Timothy Thampy told us, "'5 o clock' is a song I wrote in September last year. The song is about longing and being separated from loved ones. It was written in a day and happened very organically."
"In order to best translate what was in my mind to speakers and to sound as authentic as possible, I wanted to produce the song myself. The song combines the warmth of acoustic guitars and layers of vocal harmony with electronic elements, all while still keeping it minimal. I believe that it is very important for the sonic textures of a song to go in tandem with its lyrical content to convey a holistic idea," he added.
The artist concluded by saying, "Being my first solo release, it took a lot to decide that I will stop working on it endlessly and put it out there. I hope that every listener of the song is able to attach their own meaning to it, relate it to their own story, and make it personal."
Listen to '5 o clock' by Timothy Thampy –
Find Timothy Thampy on: Instagram | Spotify
You May Also Like: