The Singapore Grand Prix returns to Mandala Mansion on September 16–18, 2023, at the Mandarin Oriental in Singapore. The viewing takes place at Turn 15, where guests and members at the Mandarin Oriental Pool Terrace can enjoy their favorite beverages and gourmet cuisine while watching all the action on the track right in front of them. Tickets for the Mandala Mansion Singapore Grand Prix 2023 are brought to you by The Ticket Fairy.
Ensure September 16–18 have been crossed out and marked as race weekend because you're not going to want to miss the 1.2-liter V6 turbocharged hybrid engines zooming past you at Turn 15 on Marina Bay Circuit. While the cars grab your attention, don't forget that Mandala Club's culinary staff will have prepared grand meals for you to try with your spirits, as well as an array of signature cocktails and hand-picked wines that have been curated by the Beverage Director, Thomas Girard.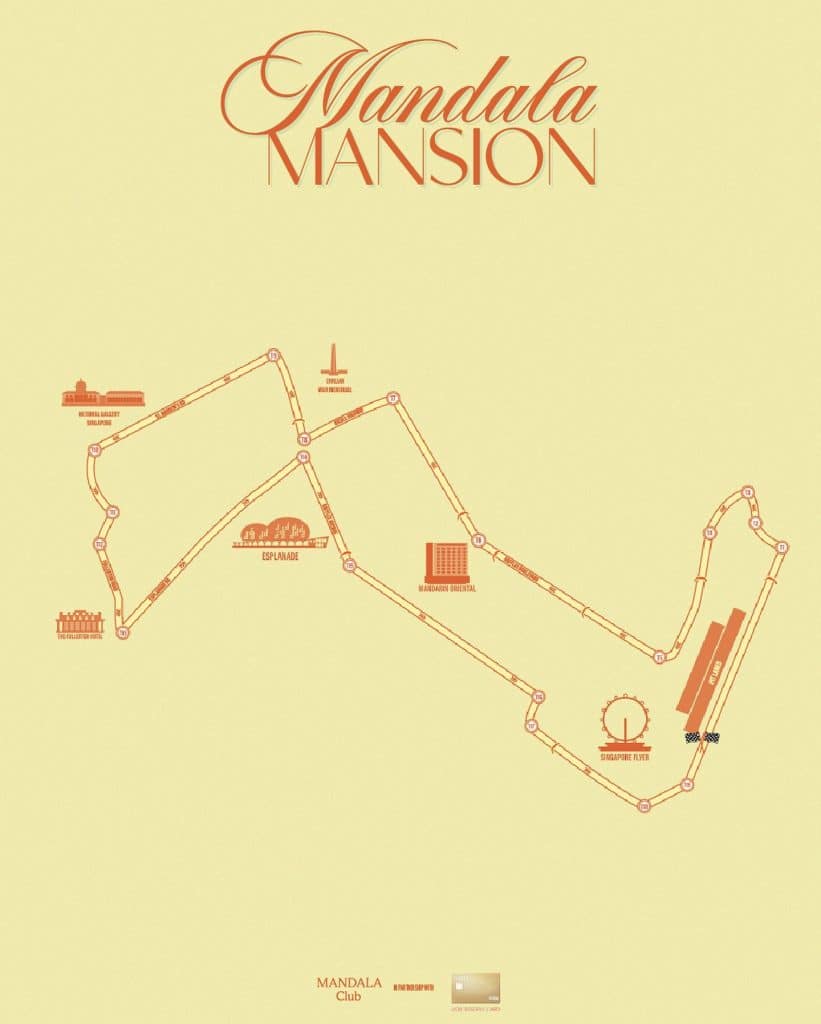 In case you've not gotten lost in the mouth-watering food and drink menu, you can also seep in the vibes from the live DJ line-up that'll ensure you bust out every move before the night comes to an end. Experience live on-track race action and a live broadcast of the entire weekend that follows a special fireworks show to end a beautiful race.
Take part and enjoy a stylish and relaxed weekend at the Mandala Mansion while having front-row seats that overlook Turn 15 at the Marina Bay Street Circuit.
For tickets to Mandala Mansion at Turn 15, visit The Ticket Fairy: HERE
For more information, visit Mandalamansion.com
You May Also Like:
10 Unique Things to Do in Bali
Best Beach Clubs You Can Go to in Bali
The Best Night Clubs in Bali You Shouldn't Miss