With its picturesque view, lip-smacking food, exquisite resorts, and beautiful beaches, Bali has become one of the hottest places in the world for an unforgettable nightlife experience over the past decade! It has become the ideal destination for partygoers, enjoying everything from beach parties that go on till midnight to bringing back New York and London's early 90s clubbing life.
Find a list of the hottest and most happening nightclubs in Bali that you wouldn't want to skip out on. Each club mentioned below features a party you'll remember for the rest of your life, as some clubs jet out of cliffsides while others boast an epic line-up of international and local musicians!
Potato Head Beach Club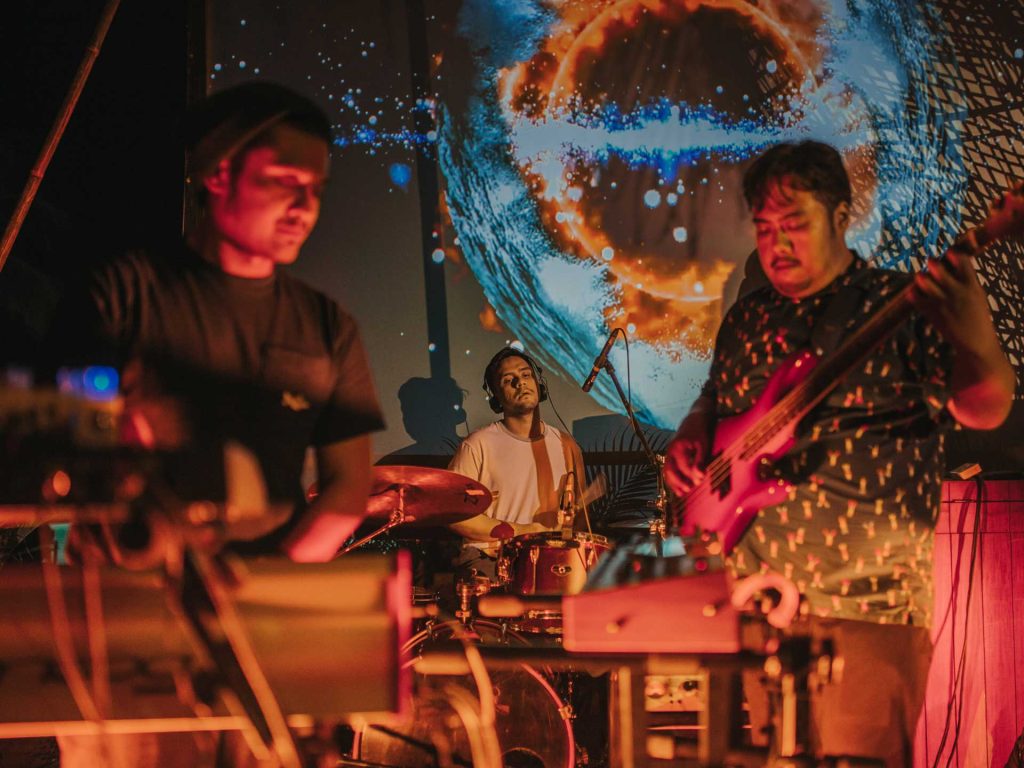 If you're in search of a relaxed afternoon or just a nice dip in an infinity pool while tasting notable cocktails and dining at a lavish, vibrant restaurant, Potato Head Beach Club has it all. The club features a beachfront bar, where you'll be able to get your hands on award-winning cocktails, local delicacies, and comfy food to go with your afternoon sunbathing. You can also choose between the three restaurants that serve authentic Indonesian cuisine, fresh seafood, and pizza.
Potato Head Beach Club is definitely a great place to relax and let your worries slide, but it's also popular for turning the speakers up to maximum and electrifying crowds. It's established itself as one of the best entertainment venues in Southeast Asia, featuring its own annual event and cultural festival, Sunny Side Up, which has given the stage to international artists like Disclosure, Ellie Goulding, Mark Ronson, and many more.
You May Also Like: Sustainability, Luxury & Wellness at Desa Potato Head Beach Club
Savaya
Savaya Club is known for its unique daylight cube that sits a hundred meters above the Indian Ocean and offers attendees a million-dollar view that edges out of the green forestry cliffs of Uluwatu. While top-notch service, mouth-watering meals, and every spirit in the books are available, the Savaya club truly shines after the sun begins to set, as their DJ line-up is usually anything but impressive, having featured Kygo, Marshmello, Calvin Harris, and many more big names in the music industry.
Old Man's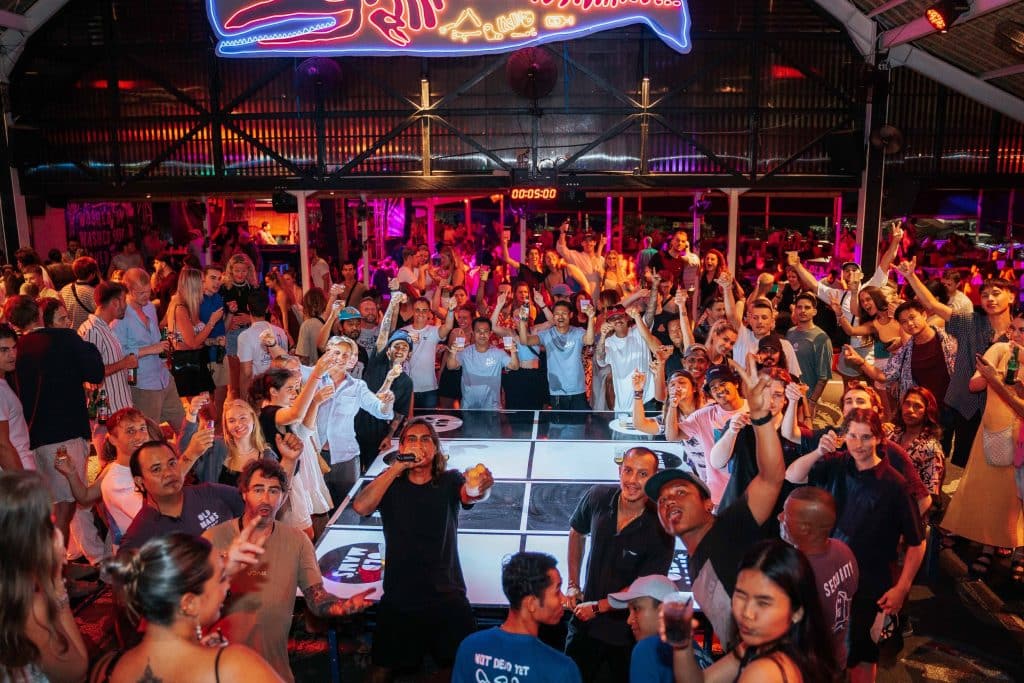 Being one of the most iconic party venues in Bali, Old Man's draws in crowds of locals and tourists seeking an unforgettable nightlife experience. The nightclub is located on the sandy shore of Batu Bolong Beach, Canggu, and hosts weekly beer pong championships on Wednesday nights, dubbed Dirty Ol' Wednesday. Take the dance floor with international and local DJs delivering live tunes and electrical performances, or sit at the thatched-roofed bar that offers refreshing mocktails, cocktails, and delicious food on a menu that you shouldn't skip out on.
La Brisa
If you're in Canggu, don't forget to visit the relaxing but groovy La Brisa club that overlooks the beautiful Echo Beach. Bathe in the sun and enjoy music pumping throughout the evening while observing the sunset and the moon taking its place. Indulge yourself in comfort food, various local cuisines, and drinks with your 180-degree sight of the shore of Echo Beach while laying back and enjoying the breeze and leaves making an ambient hush. Some nights you wouldn't want to miss are when guest DJs take the stage and electrify the crowd with house music that'll get you pumping and dancing in no time.
You May Also Like: 10 Popular Nightclubs You Should Visit in Canggu, Bali
Ulu Cliffhouse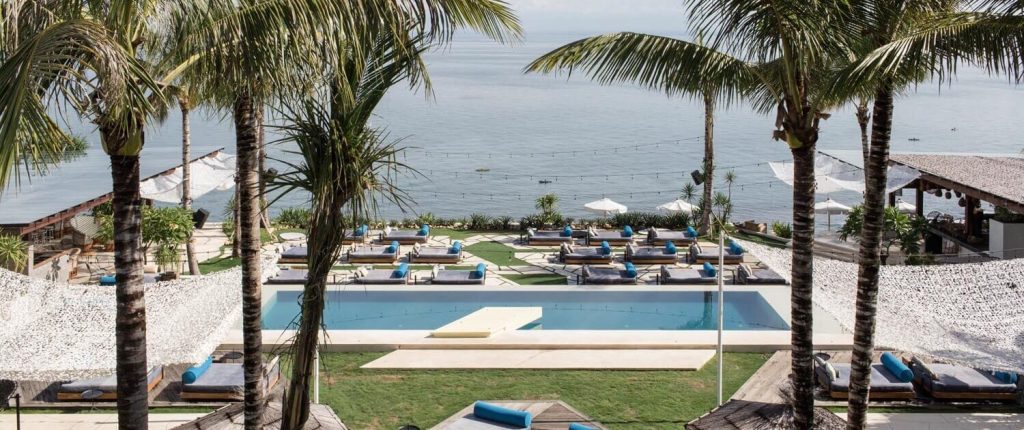 Ulu Cliffhouse is another unique club you shouldn't miss out on while spending your time in Bali. Located on the south-western coast of Uluwatu, Ulu Cliffhouse is situated on a clifftop several feet above the shore of the Indian Ocean and offers visitors a beautiful view, delicious comfort food, local cuisines, and an extremely compelling drinks menu with incredibly delicious fusions. Ulu Cliffhouse hosts several parties and, in the recent past, has called in well-known local DJs like Raff Track, Julian B, and Decoy, just to name a few, who are known to energize the crowd with their techno and electronic music.
La Favela
You cannot miss out on La Favela, a multistory restaurant that, by midnight, turns into a nightclub where you can show off all your dance moves. The club is built to feature the shantytown of La Favela in Rio de Janeiro, another door consisting of vintage designs reminiscent of the early 90s in London and New York clubs, and if the music is too loud, walk into a semi-indoor garden with a beautiful walkway with artificial waterfalls, and even a miniature statue of Christ the Redeemer. The dance floor is available throughout the week and will be filled with hip-hop and R&B as people dance and drink the night away.
Sky Garden
Sky Garden, located in the Kuta district, is a gem for partygoers and stands out as one of the most happening clubs in Bali. The club provides an unforgettable experience perched on top of a tall building overlooking the city skyline and offers a delicious all-you-can-eat Texas BBQ buffet that includes an all-you-can-drink offer only at 99k IDR.
Every night at Sky Garden is as big as the previous, hosting several international and local DJs that put the crowd in a trance with their unique genres and sounds. The club offers seven different DJ decks, eight pubs, a spacious dance floor, and several lounging areas.
Don't forget to keep tuning in if you'd like to know more about the most happening nightclubs, parties, and festivals all around the world. We have a lot more planned out, and you wouldn't want to miss any of it.
You May Also Like:
Best Beach Clubs You Can Go to in Bali
8 Must-Visit Restaurants, Bars, and Beach Clubs in Canggu
Top Live Music Venues in Bali You Need to Visit