ABunDance & Re/creation present: Neverland Halloween
. Circus Disco , Los Angeles , CA [Ages 21+]
Sales for this event are closed.
Rafaella Angelica N
David R A
Dylan S
Sallie R
Abbey B
Kyle M
Michael H
Jennifer R
Morgan S
Mike D
Angelica S
Anya Z
Maureen A
Tasha D
Elena T
Mariel C
Hideto U
Sacha L
Lu L
Ashley N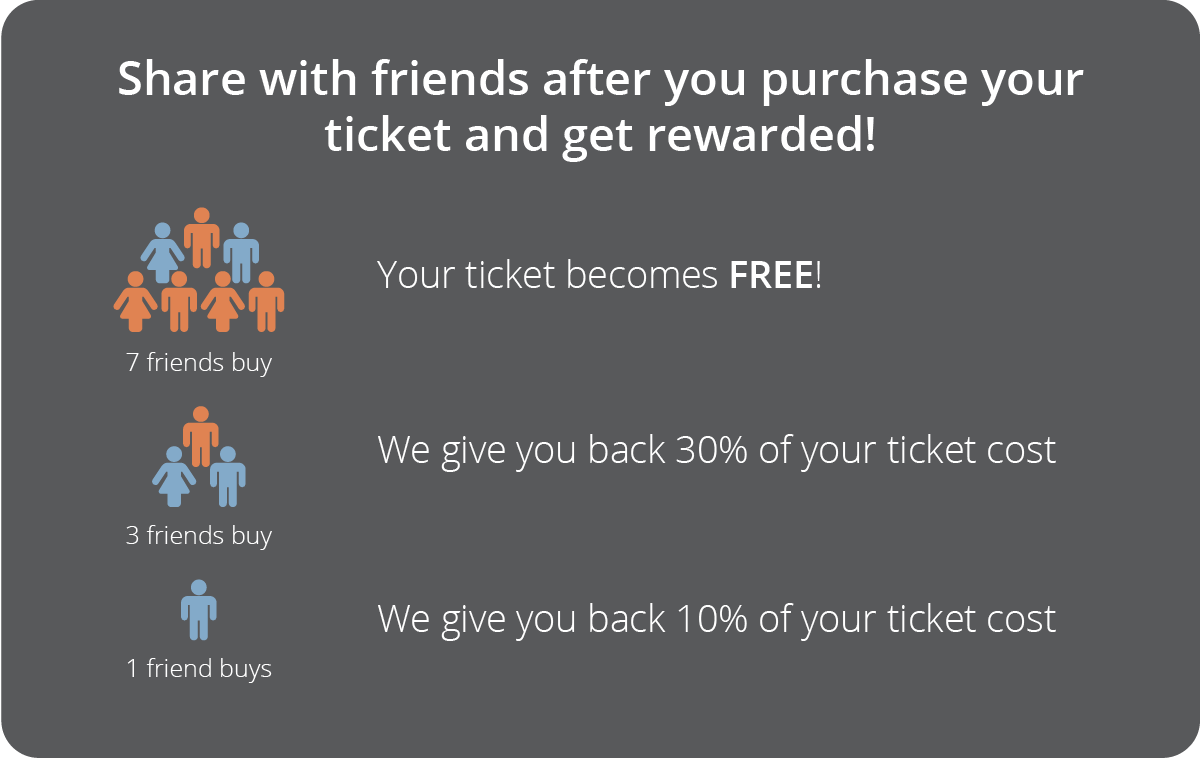 Re/creation and Grateful Generation invite you to Neverland!
A Magical land of Adventure and Mystery~
Where Art, Music, and People become ONE!
DJ's, Live Performance, Vendors, Live Artists, Healers, Fashion, Expression , L ♥ VE and Dance!
A-Bun-Dance Bohemian Bazaar showcasing many talented Vendors and Artists!
We have Three Rooms for you with Epic Sound, Lighting, and Decor.

Come inspire, and be inspired by amazing music, phenomenal live artists, performers, Foxy Fairies, Playful Pirates, Mischeivous Mermaids, Princesses, Cosmic Creatures, Acro-Yoga, belly dancers, stilt walkers, massage, healers, vendors, organic treats, and festive drinks.

Let's join together and manifest our Re/creation and Abundance as we Dance, Play, and Love...
Visit Re/creation: www.facebook.com/recreationcafe &www.recreationcafe.org

~~~~
Skrux (Hegemon) - LA DEBUT!!
https://soundcloud.com/skrux
21 year old melodic bass maestro, Skrux, is an absolute phenom. At the top of his game right now, Kaylan Brown's productions have gained support from artists such as Adventure Club, and Krewella, and garnered over five million YouTube plays and over three million SoundCloud plays, and those numbers are increasing at an exponential rate. It is apparent that this Arlington, Texas native is keen on making a name for himself. Not only does his resume boast incredible numbers, but also a wealth of blog support: The EDM Network, EDMTunes, YourEDM, and almost every other powerhouse blog support this kid-wonder.

Kaminanda
https://soundcloud.com/kaminanda
Coming from the mossy forests of the Northern Lands on the west coast of Elven Country, Kaminanda's ever evolving sound is a playground of original deep Midtempo grooves, tribal rhythms, creative trip hop,complex Dub and lush downtempo textures.Kaminanda's music is designed to take the listener/dancer on a journey traversing diverse landscapes reflecting the evolution of our collective consciousness....Having shared his creations at electronic music festivals such as Entheos, Shambhala, Symbiosis,Beloved,Rootwire,LIB,Burning Man and Earthdance,as well as international festivals Envision,Boom and Eclipse Australia. Kaminanda's ever evolving sound is a kaleidoscope of warm melodies and twisting ,winding compositions. href="kaminanda.bandcamp.com" rel="nofollow" target="_blank">kaminanda.bandcamp.com/ . He has shared the stage with Bluetech,Shpongle,Tipper,Ott,Bird of Prey and Kalya Scintilla. ,Kaminanda is excited to share this adventure with you...

Kicks n Licks
https://soundcloud.com/kicksnlicks
The musical partnership that started between Andy Joplin and Jerrod Jordan, AKA Kicks n Licks, started a number of years ago and has developed to be an endlessly creative duo that is supplying exciting results both in the studio and in live settings.

ChrisB. (Headtron)
https://soundcloud.com/chrisbmusik
Over the past few years, the original sounds of Los Angeles-based producer ChrisB. have taken the underground electronic music scene by storm. His passion for songwriting at a early age led him to playing guitar in bands throughout his formative years, but it wasn't until being exposed to the cutting-edge sounds of electronic music that he realized his true creative calling.

Luminaries
LuminariesMusic.com
Formed in Venice Beach California, and immersed in one of the most culturally diverse communities in LA, arises the heart driven, and service orientated Hip Hop emissaries of peace, the Luminaries. From the underground parties in "Dogtown" to the biggest festival stages on the west coast, the Luminaries have now taken their message international and crowds everywhere sing along the anthem, "Peace Worldwide Starts From Inside!"

Gummy
https://soundcloud.com/gummymusic
A result of musical growth through many genres, Will Gresham AKA Gummy has turned his ear toward the pop-infused world of electronic music. Building off slew of remixes and originals, Gummy has recruited a handful of incredible vocalists and collaborators to usher in 2015 with his unique mixture of pop and electronic music. Gummy has played at some of the biggest venues including Avalon (Hollywood), Snow Globe (Tahoe), EDC (Las Vegas), Republik (Hawaii), Castle (Chicago), EPR (San Francisco), Volume (Seattle) and Lizard Lounge (Dallas). A veteran DJ and a skilled producer, Gummy promises to captivate his audiences on the dance floor as well as online with his melodic take on dance music.

Jamie Schwabl
https://soundcloud.com/jamieschwabl
Electronic music producer & Deep House & Techno DJ. Wülfpack, Om Phonic, Shoes Bags & Boys, Miami Underground Recordings, Deep Site Space.

Gr8ful
https://soundcloud.com/cdj777
Gr8ful aka Chris Jackson, Los Angeles native of the Underground & Commercial Nightlife, and Festival Scene. Eclectic Luv/Dub/Trap/Electro.

Honest
https://soundcloud.com/honest
One of Arizona's best kept secrets, Mason Reno also known as the alias Honest, has created a name for himself throughout the valley and the rest of the world. With a strong love for house music, the 25 year old producer helped create and cultivate a style of music known as "Lush House" and is proving continually that he has the ability to get anyone dancing with his unique and catchy melodies. After a string of strong remixes for artists such as Ellie Goulding and Band of Horses, Honest is looking to have a break out year in 2015 and beyond with a variety of new original music.

LiquorBox
https://soundcloud.com/liquorbox
Born and raised in Chicago, IL - Love my hometown..love my family...love all of my friends :) Been in Cali about 4 years now but only been DJ'n out here about 1.5 years so far. First Started on the 1's n 2's when I was 19 just out of high school. I bought DJ in a box and it was all over from there :) Looking forward to making a bunch of new friends and making the world dance :)

Another Monkey
https://soundcloud.com/another-monkey
Another Monkey is a DJ + Violinist duo improvising every set and playing Violin along with Deep House, Tech House and Techno (and sometimes Breaks and Drum & Bass.) By never pre-planning their sets, audiences can enjoy an original experience every time.

Tropical Jon
https://soundcloud.com/tropicaljon
Bringing you the most tropical sounds out there!
1♥

[Clever Alias]
https://soundcloud.com/cleveralias
He is from the dance floor, so he plays for the dance floor. [Clever Alias] blends styles and genres, and vibes with the present moment or intention. His sets keep it true to his gritty city upclimb, multicultural heritage, mystical nature, love of good sauce, lust for life, and dance floor-as-church mindset.

~~~~
To Be Announced!


~~~~~~~~~~~~~
PERFORMERS
~~~~~~~~~~~~~

To Be Announced!


~~~~~~~~~~~~~
LIVE PAINTERS
~~~~~~~~~~~~~

Agapito Doronio
IG > https://instagram.com/thirdeyedea/
FB > https://www.facebook.com/agapito.doronio
BLOG > http://collectiveaesthetics.tumblr.com/

Atom St. George
Website > http://www.atomstgeorge.com/
IG > https://instagram.com/atomstgeorge/
FB > https://www.facebook.com/Art-Of-Atom-St-George-175763745821030/

David Cedeño
Website > http://www.chocolatedavid.com/
FB > https://www.facebook.com/chocolatedavidart

Jesse Jacobellis
FB> https://www.facebook.com/JesseJ-Art-306270839402082/

Andrew Coulter
Website > www.society6.com/andrewcoulter

More TBA!


~~~~~~~~~
VENDORS
~~~~~~~~~

To Be Announced!
~~~~
DJ's
~~~~
To Be Announced!
Rafaella Angelica N
David R A
Dylan S
Sallie R
Abbey B
Kyle M
Michael H
Jennifer R
Morgan S
Mike D
Angelica S
Anya Z
Maureen A
Tasha D
Elena T
Mariel C
Hideto U
Sacha L
Lu L
Ashley N