Liber8yoga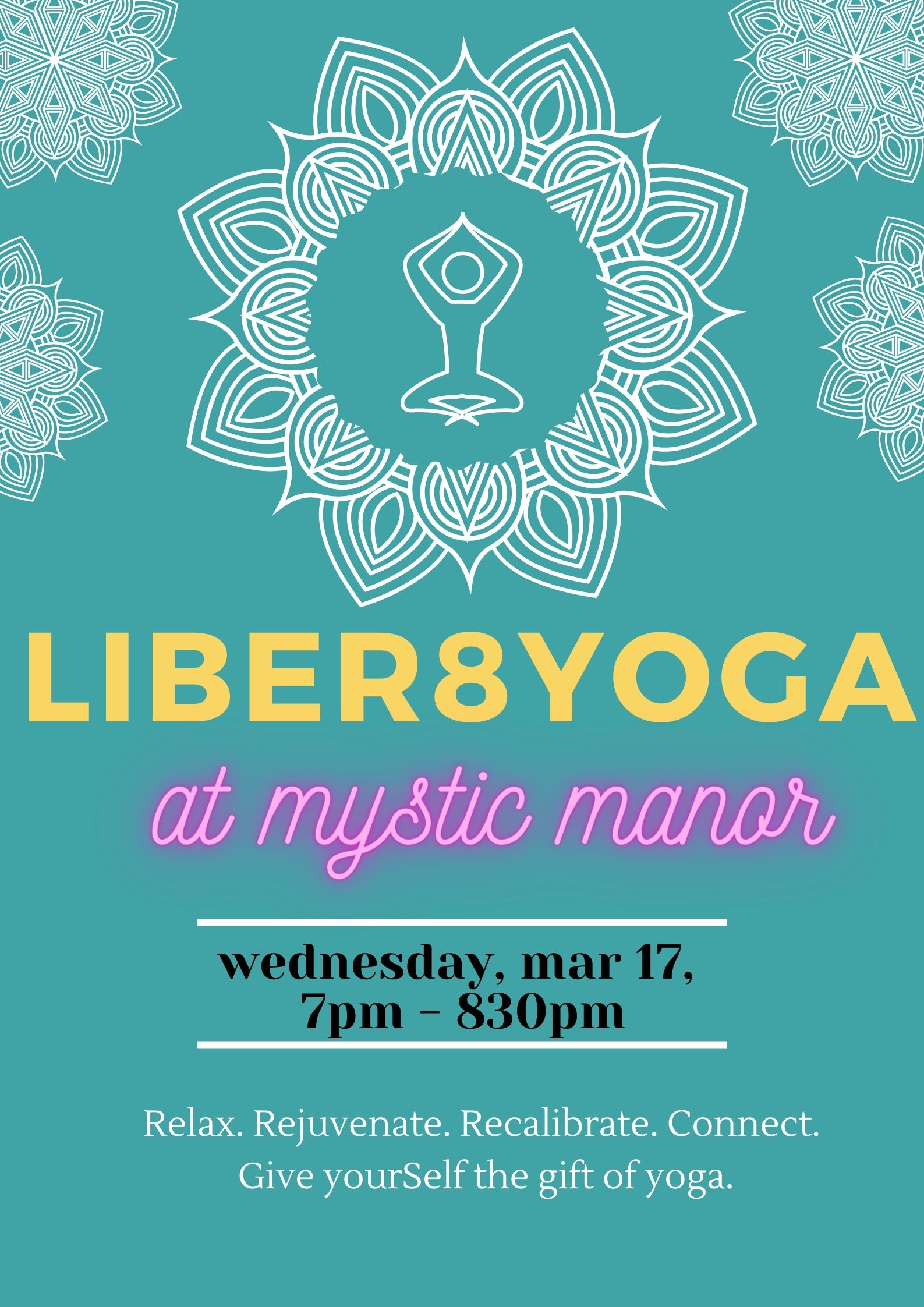 . Mystic Manor , Venice [All Ages]
Feeling burnt out? Overwhelmed? Panicky? Anxious? Uncertain? All over the place?
Or maybe you're feeling great and in the flow, but your body's telling you it wants to streeetch.
Either way, your yoga practice awaits you.
Give yourself the gift of yoga. Use your physical body, through movement and breath, to release negative beliefs and patterns, let go of worry, stress, and anxiety, and come back home to yourself.
Get ready for a relaxing and rejuvenating yoga flow to open your heart and remind you of your power. Massage your internal organs and reboot your system, while releasing undue stress, worry, anxiety, etcetera. Ain't nobody got time for dat!
Catch you on your mat :) All levels welcome.
What to bring: Water, yoga mat, towel, blanket, your beautiful self.
Limited spots available.