Music and Mirth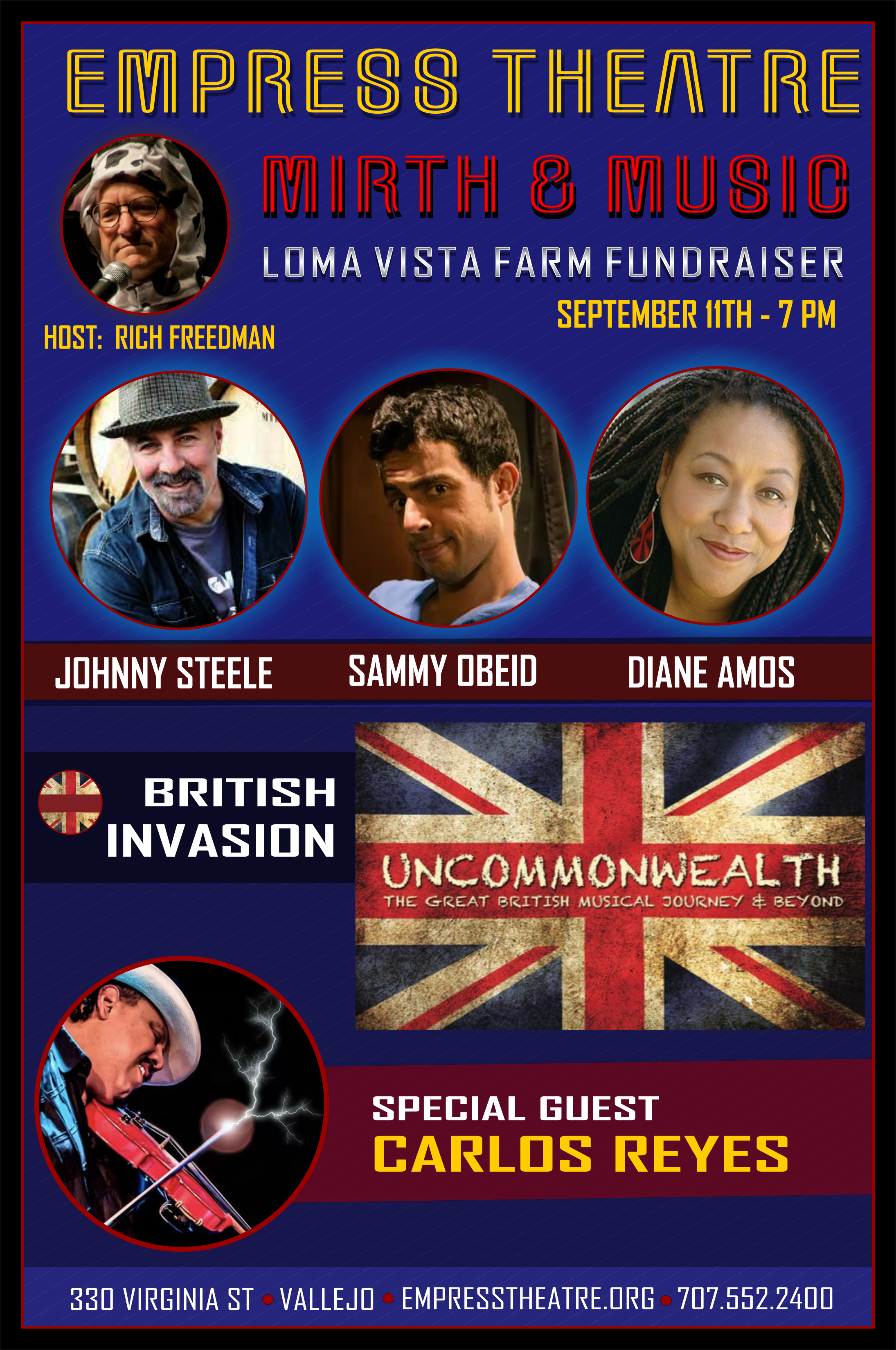 . Empress Theatre , Vallejo [All Ages]
Mirth & Music was so successful in 2019, that the fund-raiser for Loma Vista Farm in north Vallejo is back again for a sequel hosted by Richard Freedman. The show features the British Invasion music of Uncommonwealth and the stand-up comedy of Sammy Obeid, Johnny Steele, and Diane Amos.
Uncommonweath is fronted by Andy Brunt, a native of Sussex, England, and includes Andy's son, Ruben, on piano and keyboards, Dave Lawson on bass and Vallejo's Jon Leon Guerrero on drums and Doug Marcos on guitar.
Johnny Steele is familiar to Empress fans. A past winner of the San Francisco Int'l Stand-Up Comedy Competition, Johnny wrote for Robin Williams and is considered one of the Bay Area's top improvising comedians.
Sammy Obeid landed a guest spot on "Late Night with Conan O'Brien" after performing comedy for 1,001 nights, presumably a world record. He is a Fremont native.
Diane Amos gained national notoriety as "The Pine Sol Lady" for many years. Her film credits include "Sweet November" with Keanu Reeves and "Patch Adams" with Robin Williams.