ZERO Presents... 4th of July Fireworks
Sales for this event are closed.
Sanaz T
Kali W
Viktoriia C
Miriam H
Nicolas F
Shuchi V
Nitya M
Niamh O
Giovanni V
Brian S
A P
Ohad S
Ada M
Melissa R
Thong N
Sebastian S
Prashant P
Nastasiia I
Arts District Outdoor Courtyard
25 Franklin, Williamsburg
Tickets Available Now
* ticketfairy



MUSIC Φ ART Φ VIBES Φ BBQ Φ VIBES
We will be coming together at the super nice Arts District outdoor courtyard space on the Williamsburg Waterfront. We are very excited about this new location. Anticipating the fireworks being directly over our head and just behind the DJ.

Sneak Peek at the Venue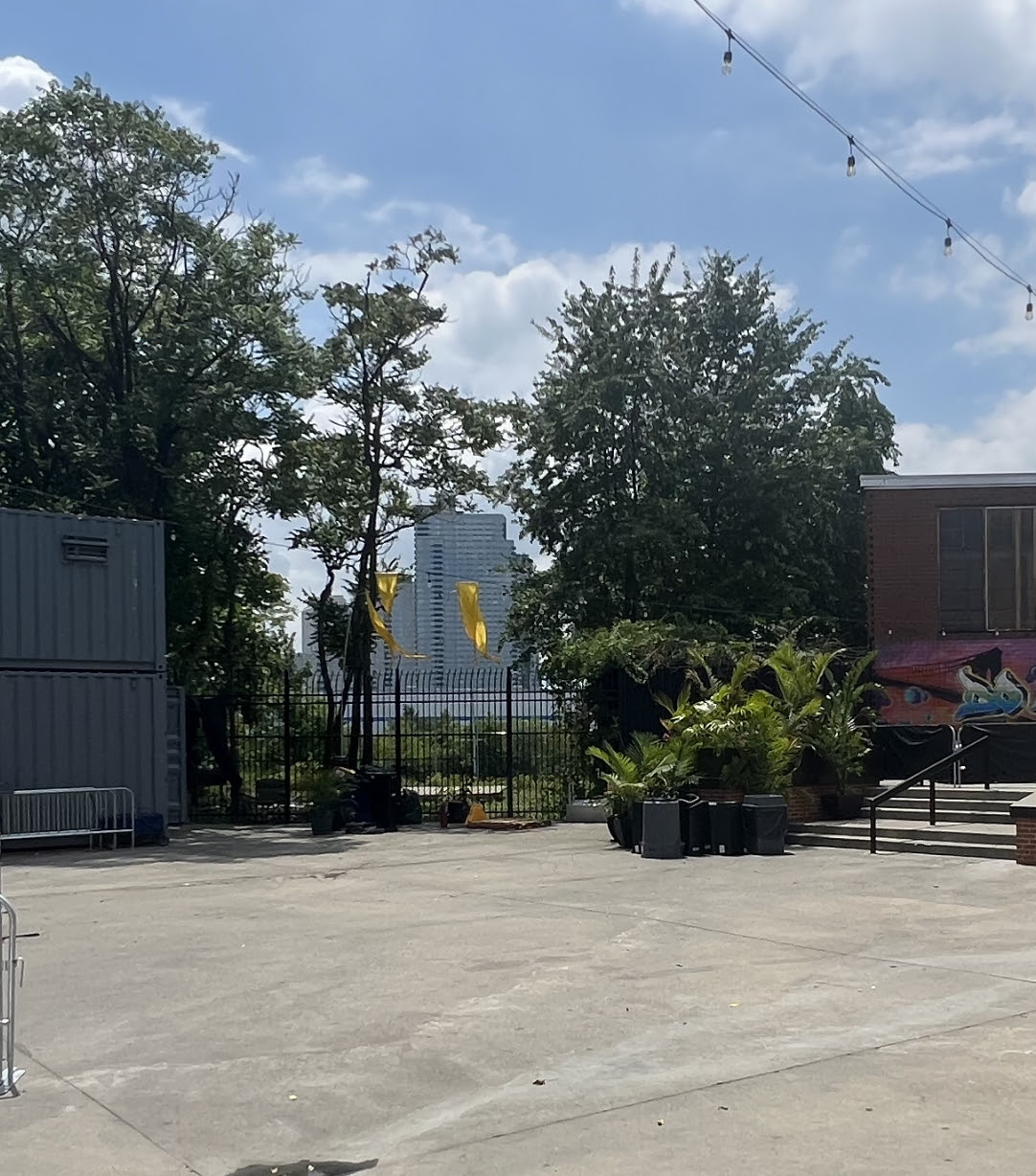 The event will run from 4pm until 2am (or maybe longer if the vibes are tip top).

We have a very quality music focused line-up for this special event. There will be food, chilling, live art, and all the goodness you can expect from ZERO. We wanted to create an affordable, enjoyable, outdoor 4th of July fireworks experience (not on an overpriced hotel rooftop) this year.
D & B sound by D3 Audio
Φ

ARTIST SPOTLIGHT

Jacob Groening
(Berlin x Kamai Music)
soundcloud Φ instagram
Jacob Groening has consistently been releasing spell-bounding tracks for over a decade now, including the "Nican" release on the ZERO label. He is also the founder of the exceptional label Kamai Music which is known for its successful releases which can be found in constant rotation in the mixes of the world's leading artists from Dixon to Mira and back again.
We are excited for everyone in New York to get to know Jacob Groening.
Robin Dey
(Kater Blau x Berlin)
soundcloud Φ instagram

Anyone who has listened to Robin Dey play probably thought the same thing: where does he find all those tracks, and how does he manage to weave it all together so effortlessly? His sound is driving but still profound - the tracks he plays are never overloaded yet always full of subtle details that catch the listener's attention.
It's in these details - a crisp hi-hat, a groovy bass line, a tantalising synth - that one might hear his special touch that make all his sets recognisable. And while he stays true to his taste, his versatility allows him to expertly manipulate the crowd in any situation; be it under the sun at a festival, at peak time on the main floor or in the afterhour after the storm.
Lovecraft
(New York, ZERO)
soundcloud Φ instagram

Lovecraft is a live act, music producer, DJ and core member of the ZERO community. After years of build his profile as a DJ, the pandemic saw him emerge with his new LIVE set, including spotlight moments with his lifelong friend the electric guitar.
Lovecraft is a unique New York based live act; a deep, mysterious sound, transporting audiences into a world of supreme vibes, delivering unforgettable moments across some of the world's most notable stages.
Laura Lynn
(New York x Disco Chalet)
soundcloud Φ instagram

Laura Lynn, a Brooklyn-based DJ with roots in the Portland, OR dance music community, is renowned for her ability to curate immersive sonic experiences. Growing up in the small town of Taos, New Mexico within a family of musicians, Laura Lynn developed a deep appreciation for diverse music genres. With her insatiable passion for house and disco, mixed with deep driving grooves and a mild nod of nostalgia she can easily captivate and guide an audience.
Oba + Flip
(New York x ZERO, Midnight Caviar, Reborn)
soundcloud Φ instagram
"ọba" means "king" in Yoruba, Idris's mother's first language, and "flip" references the flip phone Stella still carried when they met—as well as the duo's desire to "flip things up." They bring their disparate lived experiences together to create hard-driving eclectic sets punctuated by space and groove. Unafraid to mix genres within the electronic sphere, their sound is refreshing, with every set being wide-ranging while also matching the energy of the room. As resident DJs for NYC's Zero and Armen Miran's Reborn Project, they have played in venues such as House of Yes (Brooklyn), Knockdown Center (Queens), Cielos (California), and two of Berlin's finest clubs Kater Blau and Sisyphos.
Violetta
(New York x Pynk)
soundcloud Φ instagram
"The journey may be long,
The path is never wrong.
Beauty rises, inspiration moves
The senses to create magical hues
Of music, movement, and love,
Guided from within and above."
This verse summarizes Violetta's path to playing music. Surrounded by talented
musicians, DJ's and performers from early adulthood, Violetta was always fascinated by a human's ability to inspire and move the senses of oneself, as well as others, through musical creation… whatever the genre or instrument. Motivated by many musical experiences where Violetta was a participant, an observer, or a curator, combined with inspiration from her family and collective at Pynk, the natural progression was to embrace performing herself. Violetta gravitates toward deeper beats, intertwined with instrumentals, soft vocals, and sounds from different cultures.


Sanaz T
Kali W
Viktoriia C
Miriam H
Nicolas F
Shuchi V
Nitya M
Niamh O
Giovanni V
Brian S
A P
Ohad S
Ada M
Melissa R
Thong N
Sebastian S
Prashant P
Nastasiia I