Last month, Fatboy Slim celebrated the 20th anniversary of his memorable Big Beach Boutique party. He has now announced that a new documentary is currently in the works to celebrate the significant event.
The English musician announced the documentary on Rebecca Judd's Apple Music 1 show last week. On the show, he explained he 'has revisited the party in his brain quite a few times'.
20 years ago, on July 13, 2002, Fatboy Slim hosted a free party on Brighton beach. This party saw over 250,000 people in attendance. And now, two decades later, it is known as the "biggest event the UK has ever seen."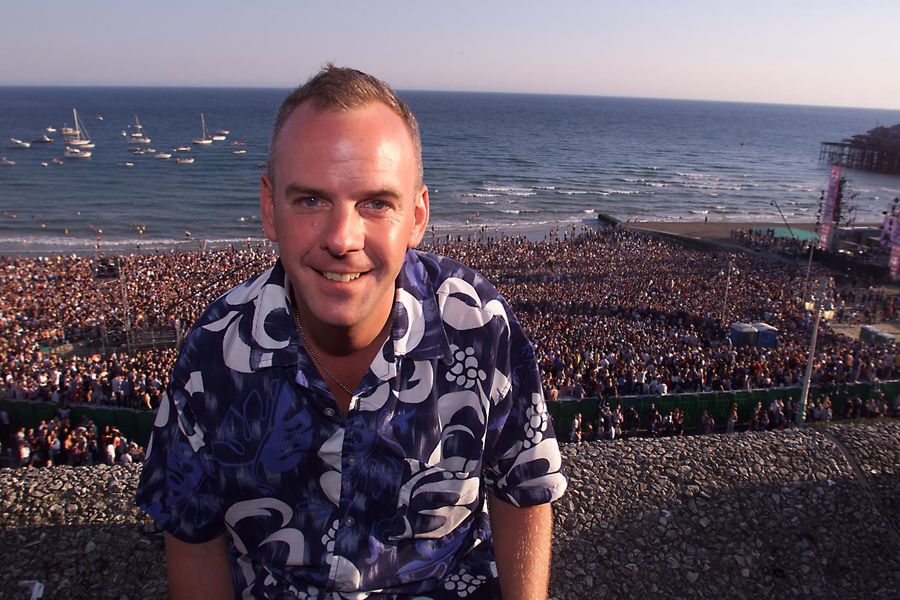 "And just the idea of what's happened to me and my life over the last 20 years, how the scene and music business has changed in the last 20 years," the DJ, whose real name is Norman Cook, said. "And yeah, it's quite nice to take stock. So rather than counting down the days until doing this, I've been taking stock of what it means to come back and do it 20 years later."
Prior to the announcement of this documentary, Cook announced the Big Beach Boutique deluxe box set 'Right Here, Right Then'. It consists of multiple recordings from the original set, a brand new DJ mix, 48 page deluxe 12" book with photos, and much more!
Not much is known of the documentary but the Brighton DJ discussed the party during the interview.
"It cemented my relationship with the city," Fatboy Slim said of the iconic rave that will be remembered for a long, long time. "20 years ago I was probably at the height of my powers; and it's like being on a big wave, it's fun when you're on the top of it but you'll be looking down thinking 'whoah, what if I fall off!'", the record producer said.
"Looking back on it and reassessing it 20 years later for the documentary, I'm like 'it kind of was like a Woodstock moment'. It was like a moment when this idea of our culture or what we were doing suddenly became bigger than unmanageable'… I'm happy with people describing it as "historic", I think we made history".
Speaking about the original party, the artist said to Judd: "It had been a really rotten summer until that weekend, and that weekend the sun came out." "Everyone went, what should we do? Oh, Fatboy's having a party in Brighton, let's go. And an awful lot of people, about an estimated quarter of a million people, decided to descend on our town. And it was like Woodstock," he added.
"There was a 20-mile traffic jam trying to get into the city. You couldn't park. There wasn't enough toilets. There wasn't enough alcohol. Every off license sold out of alcohol. And we had an enormous party on the beach. Which we just about got away with. But we did cause an awful lot of mess," Cook recalled.
"So it was good natured chaos. Just a gathering of everybody who decided to have a party with us in Brighton. Which is great, historic in the city where I live."
You May Also Like: