Vh1 Supersonic, arguably India's biggest multi-genre festival, returned in all its splendor this past weekend on February 26–27, 2023. After a three-year hiatus, the music and lifestyle experience made its presence felt at the Mahalaxmi Lawns in Pune, roping in singer-songwriter CKay, pop artist Anne-Marie, tech house duo Camelphat, rapper Divine, soul/pop/folk outfit Easy Wanderlings, singer-songwriter Anuv Jain, and many more!
Supersonic 2023 bragged five stages across the 80,000-square-foot venue, each devoted to a particular genre. For this edition, the Reggae Stage (10,000 Lions Sound System) was allocated its own setting, draped in the traditional Rastafarian red, yellow, and green colors. The Cirque De Social stage, a play on Cirque du Soleil, assembled within a giant circus tent featured electronica, house, and disco music. It boasted suspended installations and circus clowns welcoming attendees.
BUDX Spectrum stage was explicitly designed for techno and its subgenres, including industrial, house, melodic, ambient techno, and hardcore. Hardcore fans could enjoy this style of music in an area constructed among the grass blades just a few minutes walk from the entrance. The Main Stage and the Nexa Live stage were assembled adjacent to each other, with the intention being that those in attendance there could enjoy the music continuously between acts performing sets on each stage.
Music
Touted as a "festival within a festival," there was no lack of continued performances across the five stages. Commencing in the afternoon and continuing until late in the evening, the Cirque De Social Stage and 10,000 Lions System arena offered the best of electronic, house, techno, and reggae, roots reggae, and dub music, respectively.
Day One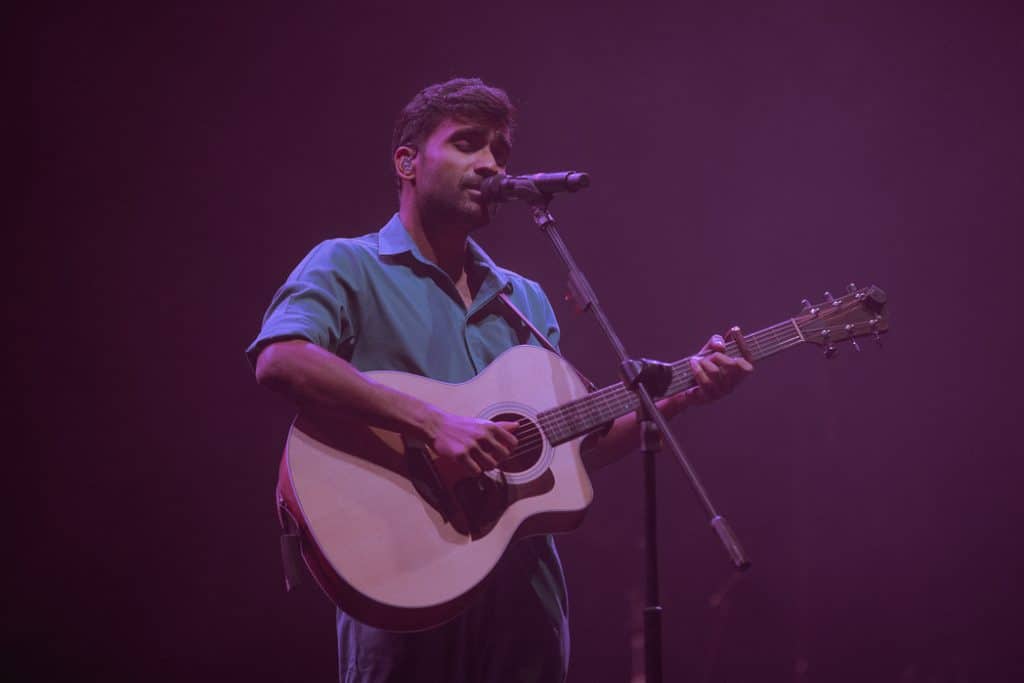 Nexa Live Stage unfurled on day one with indie pop and psychedelic rock musician Sunflower Tape Machine spewing out 'Internet Friends' and 'Sophomore Sweetheart,' followed by KAVYA and Peter Cat Recording Co. At the BUDX Spectrum stage, Anyasa set the tone for the remainder of the festival, belting out 'Rasiya,' 'Nacho,' and 'Raina' much to the thrill of the crowd.
Canadian electronic duo Bob Moses debuted in India at Vh1 Supersonic 2023, with German techno maestro Innellea closing out day one at the BUDX Spectrum stage. Over on the Main Stage, attendees would hear music from soul, pop, and folk outfit Easy Wanderlings. Day one of Vh1 Supersonic 2023 concluded with revelers singing along to the choruses of Indian singer-songwriter Prateek Kuhad's hit singles such as 'Tune Kaha' and 'Cold/Mess.'
Day Two
BUDX Spectrum Stage featured a triangular background and overhead screen, presenting unique and captivating visuals throughout the performances. Day two featured Nikhil Chinapa sharing the deck with Browncoat, BLOT!, and CamelPhat. One could say CamelPhat had the crowd in attendance dancing in the palm of their hands. Upon leaving India the English duo shared a post on Instagram, saying, "Namaste India. What an incredible experience… Thank you for your warmth & unique hospitality. Your energy blew us away. We'll be back."
Beating the Pune heat, Supersonic 2023 had Bengaluru-based indie-pop/R&B duo Ranj X Clifr kick off day two on the Nexa Live Stage, getting the crowd grooving to tracks 'Conversation,' 'Mutual,' and an unreleased single 'Fruit.' Suryakant Sawhney presented his solo electronic project Lifafa next, with hip-hop duo Seedhe Maut performing alongside a live band rounding out performances on the Nexa Live Stage.
Six-member outfit T.ill Apes produced their routine of high-octane neo-soul, hip-hop, and jazz set on the Main Stage, which was closed by American rapper Tyga. The evening, however, belonged to rapper DIVINE. His hour-long set went from strength to strength with his live band and hype man, JD.
DIVINE belted out banger after banger, with the crowd going wild with each hook, bar, and chorus. Absolute pandemonium struck the crowd as soon as the beat of DIVINE's 'Gunehgar' hit. His setlist consisted of hits such as 'Kohinoor,' 'Wallah,' 'Chalo Bombay,' 'Mirchi,' 'Apna Time Aayega,' and 'Farak' to name a few. During his set, DIVINE also gave a shoutout and paid tribute to the late Indian rapper Sidhu Moosewala. The crowd soaked in every minute of his performance.
Day Three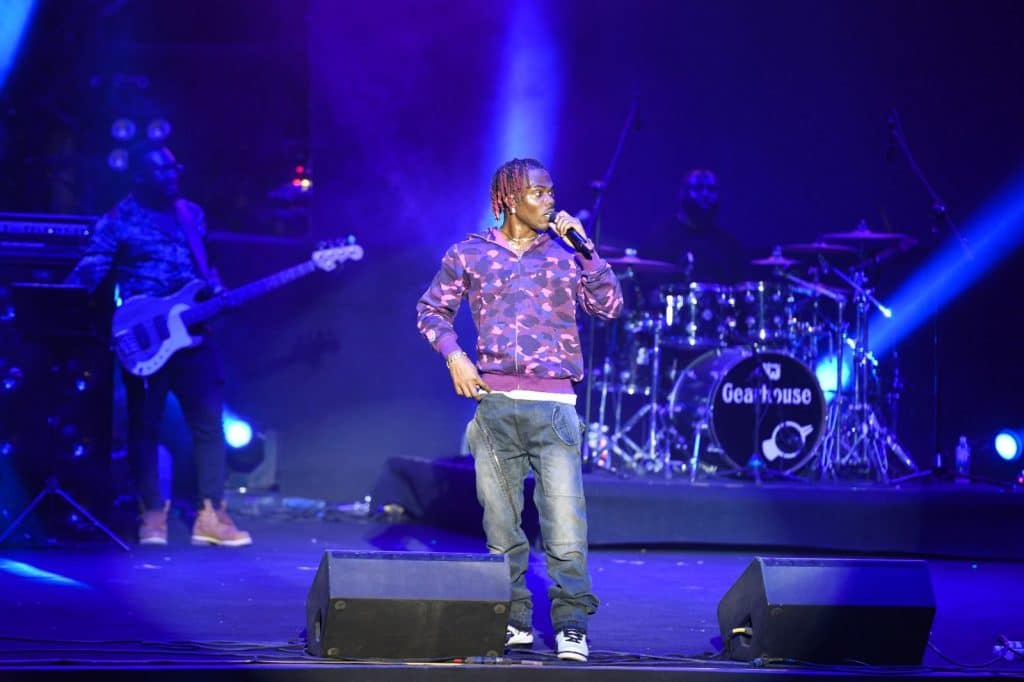 On day three, the Supersonic buffet was brimming with a slew of stars, and attendees were spoiled for choice. After serving the likes of Ox7gen, Sandunes, Nida, and Lea, the Cirque De Social stage witnessed music producer Farhan Rehman, known for his jazz, disco, and house music, and veteran DJ Bill Brewster behind the deck.
Nexa Live Stage opened with the alternative rock group Begum, followed by Farhan Akhtar and his live band. Farhan kicked off with 'Pain or Pleasure' and weaved his setlist with tracks from his 2019 album 'Echos,' namely 'My Friend Who Was,' 'Solitary Childhood,' and concluded with 'Rock On'- a song the crowd had been screaming for since the actor/singer-songwriter arrived on stage.
KOHRA and ZOKHUMA teamed up for the first time for a B2B act and were seen barraging the BUDX Spectrum stage on the final day, with the likes of Supersonic regular Ida Engberg and a debuting world-renowned electronic musician, Luke Slater.
After Tara Lily's captivating performance, which also featured an unreleased heavier UK grunge single, a sea of Anuv Jain fans were seen flashing their cell phone lights, singing along, and even tearing up when the musician took to the main stage. The closing sets of VH1 Supersonic 2023 witnessed Nigerian afrobeatmaker and songwriter Ckay onstage. He talked to the crowd between sets, speaking about watching Bollywood movies in his childhood, and although he did not understand the language, the message of love onscreen was clear. And yes, of course, he went on to conclude his performance with 'Love Nwantiti,' getting a singalong going with the masses.
UK pop artist Anne-Marie sprinted onto the dias with 'Ciao Adios' and reverberated the energy back and forth with the crowd. She engaged the audience to sing the chorus of 'Rockabye' sans any music, and went on to perform 'Birthday,' 'Therapy' and 'F.R.I.E.N.D.S,' (also giving a nod to a fan in the crowd dressed as Marshmellow). Post her performance, Nikhil Chinnapa announced rapper Paradox as the festival's surprise closing act to a deafening response!
Unity and Respect
Day one also saw co-founder Nikhil Chinapa echo onstage that a festival is a space of unity and respect for everyone. He encouraged festival goers to "get involved" if they see something strange going on and sounded a call for women's safety, saying, "She's here for the music and not your number." This statement was met with a great response from the crowd as he concluded by stating, "don't mess with the dance community."
Chinapa also encouraged ticket buyers to enjoy the festival to the fullest, get the most out of their ticket purchases, and arrive early to "pre-game" at the festival, as the beverage stalls would offer 1 on 1 drinks until 4 PM. VH1 Supersonic 2023 resurrected its Women's Only Bar, a space reserved for women to encourage conversations and networking over meals and drinks.
Brand and Lifestyle
The promoters and organizers did not hesitate in fetching all the biggest fashion, lifestyle, and food and beverage brands, much to the delight of festival goers. Entertainment and Hospitality company Impressio, equipped with its brands viz Smoke House Deli, Salt Water Cafe, Prithvi Café, and Social, were seen serving delights at the food court. Budweiser Beats, JBL speakers, and Ajio Life (sneakers, nail bar, hair braiding, face painting, etc.), each had animated stalls spread across the venue. An open-air arcade gaming hub also harbored Air Hockey, Fast and Furious Car racing, The Fast and Furious: Super Bikes, and other retro games of yesteryears!
T-shirts from your favorite bands, a variety of accessories, handmade handicrafts, handbags, DIY art projects, decorative items and ornaments, sweaters, hoodies, art pieces, funky sunglasses, and more were available at the Sunday Soul Sante flea market area. A walk through this market would put you in the presence of a tarot card reader Fortune Baba, scented hand-poured, pure soy candles from La Vie Candles and More, storytelling illustration stickers, fancy bottle openers by ARGO, and wildlife portraits by illustrator Rohan Dahotre.
The Show Must Go On (Despite the Setbacks)
Although the festival allured some of the biggest international and local acts, assembling over 30,000 attendees (as announced by Nikhil Chinapa), Supersonic was marred with technical glitches, sound issues, and performance delays.
Day one was hampered by sound issues, which forced Easy Wanderlings to abandon their performance midway through, only to resume shortly after. Singer-songwriter KAVYA noted the "daunting timer" on her left during her performance on the Nexa Live Stage as she seemingly rushed through her set. Farhan, sporting wrist tape on his right arm (whose set was also delayed) was visibly upset, remarking between his setlist, "woke up on the wrong side of the bed today, many things that could have gone did go wrong."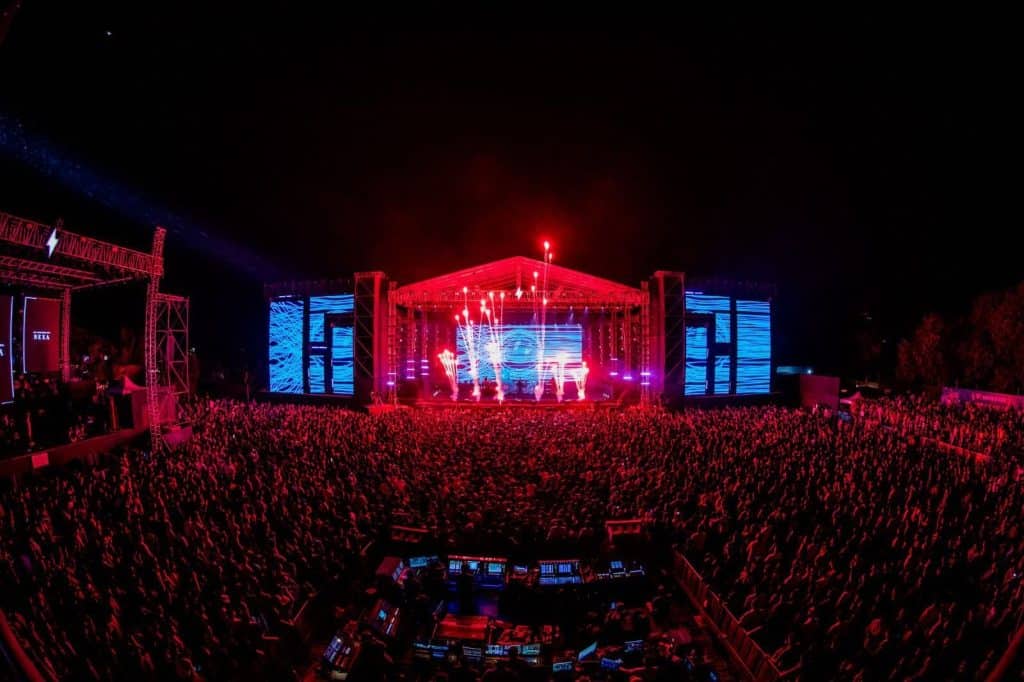 The organizers pulled out all the stops for this one, with a stellar line-up of musicians, a multitude of genres, brand partnerships, artistic installations, and more. All around, Vh1 Supersonic 2023 did not disappoint in terms of its offerings outside of music. There was always something to explore and be part of at the venue. One moment you'll be watching an act on stage, and the next thing you know, they'll be standing next to you, cheering on the next act.
You May Also Like: