Bringing house music mainstays such as Danny Howells, DJ Zombi, Higgins and Adam Collins together for one night of force-be-with-you madness, Secluded Events Worldwide promises a night like no other! This Secluded Presents… event will kick off from 10 PM onwards on Saturday, May 20, at Bowler's Exhibition Centre in Manchester. Get your tickets from The Ticket Fairy!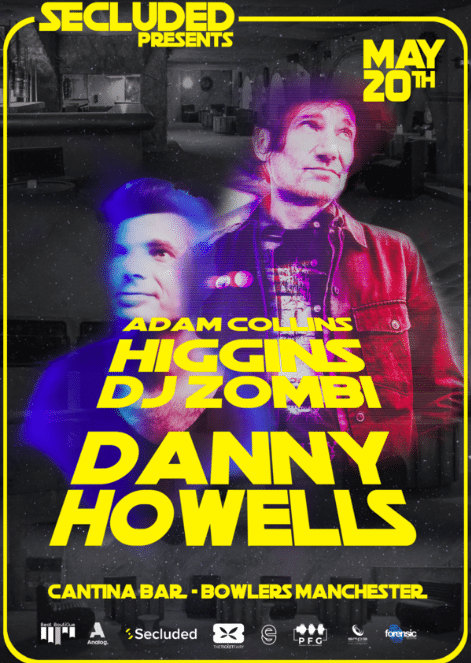 Bringing the "cosmic vibes of the Exclusive Cantina Bar from Star Wars straight to the heart of Manchester," this extravaganza will be an amalgamation of house music and all things Star Wars. Set to take place at the iconic Cantina Bar in Bowlers Exhibition Centre, Manchester (UK), Secluded Presents… is sure to be a treat for fans of the famed space opera franchise.
The venue, Cantina Space Bar, is modeled to look like cantinas in the Star Wars universe; namely, the Mos Eisley Cantina, seen in Star Wars: A New Hope (Episode IV), Star Wars: The Clone Wars, and, most recently, The Mandalorian. Complete with two bars, a CD HiFi system wired throughout its 300 square meters of space, and interiors that carefully match those of the Mos Eisley Cantina, Cantina Space Bar is easily the perfect choice for an out-of-this-world party.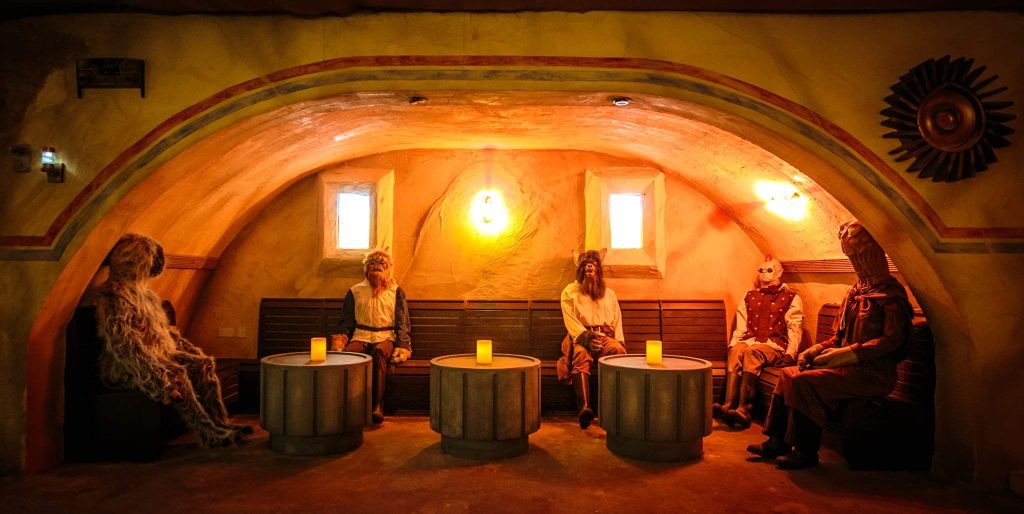 On the line-up are four supreme talents, all boasting impressive discographies across the house music spectrum. The line-up even includes Secluded Events Worldwide Managing Director and DJ/producer Higgins!
About The Artists
English DJ/producer Danny Howells is a veteran in the house music scene, having begun his affluent career during the 1980s. Since his early days, Howells has pushed the boundaries of his works, with thirteen albums alone spanning across fifteen years. He is also one-half of the electronic duo Science Department, alongside collaborator Dick Trevor.
Since 2008, Danny Howells has helmed his record label, Dig Deeper, and also boasts a massive number of mixes on the British record label, Global Underground, along with Nocturnal Frequencies, Howell's original album series. Day 1 of 2023 saw the house DJ/producer perform at La Barra, a beach resort in southeastern Uruguay, followed by two performances in Argentina, and one in Chile, during January alone!
DJ Zombi aka Eli Baltsan is a Tel Aviv-based progressive house DJ/producer with an impressive 20+ year career in music. Having had releases on labels such as Sprout, Plusquam and Flow, and a solo DJing career that included performances across major European and South American music festivals, DJ Zombi has earned a name as both a seasoned live performer and musician.
DJ Zombi is well-known in the Israeli electronic music circuit, having dedicated a large part of his career focused on promoting and uplifting the scene in his home country. Part of this includes the inception and success of his music festival, Terra Open Air, as well as his record label, Beat Boutique Records. This year, DJ Zombi has had multiple performances across Israel's top nightclubs and venues, including Slippers, the NYX Tel Aviv Hotel, and Maze TLV.
UK-based house DJ/producer/remixer Higgins will join Howells and DJ Zombi doing what he does best. Higgins has had several releases since 2019, and has played alongside some of electronic music's elites, including Grooverider, Mickey Finn and Swan E. Former resident DJ at UK's upcloseandpersonalmcr, an intimate underground club night series, and having had releases on labels such as Secluded Records, Vapour Recordings, and Pangea Recordings, Higgins has also been doubling as Managing Director for Secluded Events Worldwide for upwards of three years to date.
Rounding off the roster for the night is Manchester-based DJ/producer, Adam Collins. Having been on a twelve-month hiatus, the house musician makes his return with a bang. Ahead of the event, Collins has also dropped a special mix called Sonic Molecules 002, showcasing his signature style of organic and melodic deep house blends.
Get your tickets to this Star Wars-themed party to catch some seriously good house music tunes this May 20! Secluded Presents… is strictly an R18 event.
Get tickets to Secluded Presents from The Ticket Fairy: HERE
Artists performing at the show: Danny Howells | DJ Zombi | Higgins | Adam Collins
You May Also Like: