Desert Dwellers and Karsh Kale at Samskara Alive ft. Johnathan Si
Friday, 28 February 2020, 8:00pm
Wisdome LA , Los Angeles [All Ages]
Get Enchanted with The Global Rhythms of Desert Dwellers & Karsh Kale Collided with Immersive 360 Psychedelic Visuals from The World Famous VJ Johnathan Singer for Samskara Live
About this Event
Wisdome LA presents Samskara Alive a one of a kind electronic music and 360 psychedelic visual experience featuring the earthy and bass driven global sounds of Desert Dwellers along with one of global music's brightest stars, Karsh Kale, who has pioneered electronic fusion exploring the worlds of electronica, Indian classical music, rock, jazz fusion and hip hop.
Immerse yourself into the sounds of the natural world as soul moving beats take you on a journey to exotic landscapes and a mind-blowing 360 visual experience performed live by VJ Johnathan Singer (The Grateful Dead, Alex Grey). Explore multiple domes and vibes featuring live dancers, hoopers, fire spinners and performers as you groove to a night of diverse sounds ranging from tribal house to psy-dub to ambient music.
The global hit Samskara immersive art exhibition by Android Jones will be available for viewing throughout the night!
Reserve your seats now. This show will sell out!
Early Bird Tickets Now On Sale
The Show Features
Live performances by Karsh Kale & Desert Dwellers
World Famous VJ Johnathan Singer Live
Samskara Immersive Art Exhibit by Android Jones
Dancers, Acrobats, Fire Artists & Performers
Immersive 360 Psychedelic Visuals in the Dome
Vendors and Food Available
Music, Community and Dancing!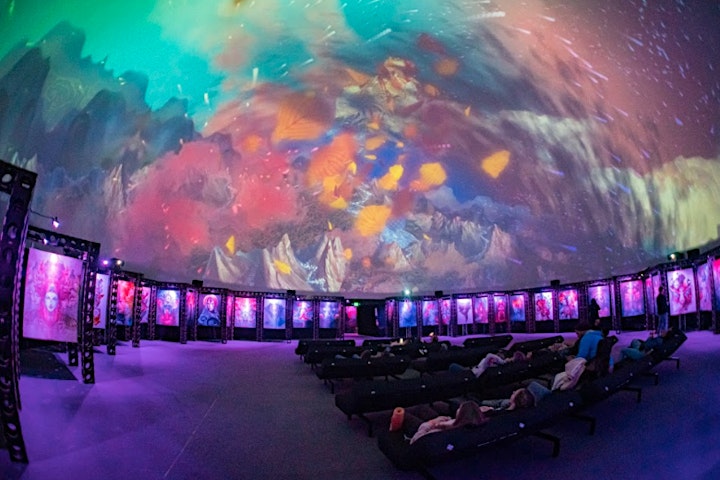 Karsh Kale & Desert Dwellers
8:00pm: Venue opens at 8:00 for viewing of Samskara Exhibition Live
9:00pm: Opening DJ
10:00pm - 11:00pm: Karsh Kale live performance
11:00pm -12:30: Desert Dwellers live set ft. Johnathan Singer VJ
EARLY BIRD TICKETS NOW AVAILABLE! SELECT YOUR SEATS!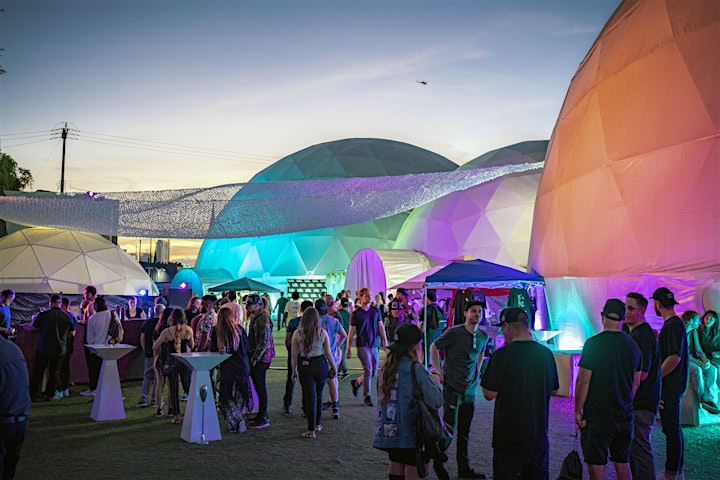 About Desert Dwellers
Desert Dwellers is the convergence of music producers Amani Friend and Treavor Moontribe, who honed their individual skills in the mystical deserts of New Mexico and California, long before electronic music reached the mainstream. Amani and Treavor combine the raw sounds of the natural world, wrapped in dance-floor and chill-out productions; blending deep bass, earthy percussion, etheric voices, and cross-cultural instrumentation into a sonic incense for the mind and body. Desert Dwellers' unique global sounds are a bridge between worlds, and their label Desert Trax has become a platform to spotlight similar alchemical artists.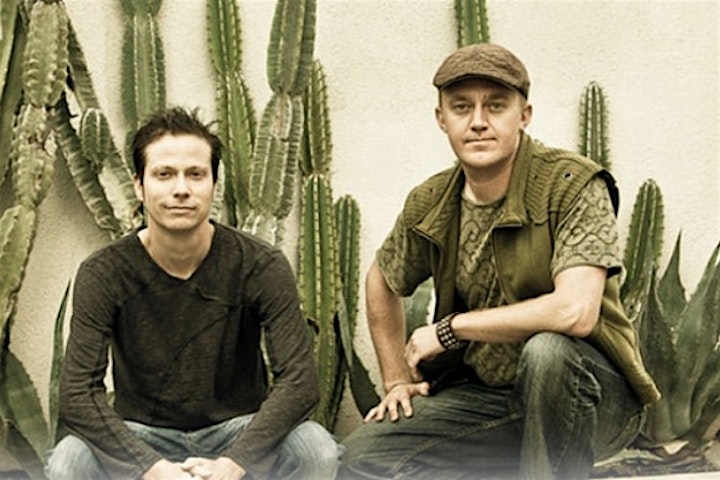 About Karsh Kale
Described by Billboard Magazine as a "visionary composer and producer", Karsh Kale is one of global music's brightest stars. In the past 12 years as a solo recording artist, producer, composer, live performer and DJ, Karsh has set the world of electronic fusion on fire and has helped to create a genre of new music and culture that continues to influence an entire generation. His body of work has been cause for fans and critics alike to claim Kale as a pioneer and a trail blazer, not only opening doors for his own career but for an entire scene to emerge in the world of electronica and fusion music. Karsh Kale has also developed a reputation as a genre bending collaborator and a world renowned tabla player and musician, exploring the worlds of electronica, Indian classical music, rock, jazz fusion and hip hop which has led him to work with some of the most renowned artists from around the globe. Kale continues to reinvent his ever-evolving sound and has established himself as one of the world's most sought after fusion artists.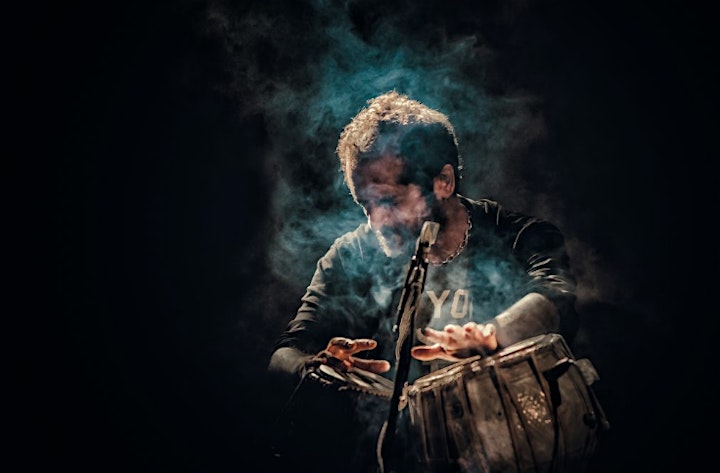 About Johnathan Singer
The entrepreneurial spirit has driven Johnathan Singer from an early age. By 24, he began a career in publishing when he created the socially conscious lifestyle magazine "West Side Life" in Southern California. The experience expanded his connections with a wide range of artists, musicians, presenters and live performance personnel.
Collaborating with the art world inspired Johnathan to become an artist in his own right. He began performing real-time multimedia light shows to support concerts and musicians he knew through "West Side Life". Singer's artistic versatility also includes creative director roles, designing and producing DVDs for music producers, musicians, and other visionary artists.
Singer pushed the boundaries of technology through these performances leading to new art forms which incorporated computer-generated images, texture maps, custom 3D animations and special effects. These innovations activated his audiences both with visual and auditory experience. His progressive art style propelled him as a live VJ, growing his business, and leading him to perform all over the globe.
Today Johnathan is one of the most notorious visionary artists creating content for world renowned Lighting Designers and VJs. Some of his most noted artist collaborations are with Alex and Allyson Grey, Chris Dyer, Amanda Sage, Tipper, The Grateful Dead 50th Anniversary shows, and Dead & Company.
He is proud to have done multiple productions at Red Rocks Amphitheater (Denver), Soldier Field (Chicago), The Beacon Theater (NYC), The Sony Theater (NYC), The Fillmore (SF), among others.
MUSIC + ART!
Wisdome.LA features the amazing Samskara immersive art exhibition by Android Jones. Your ticket includes both the Desert Dwellers & Karsh Kale concert and the Samskara exhibition.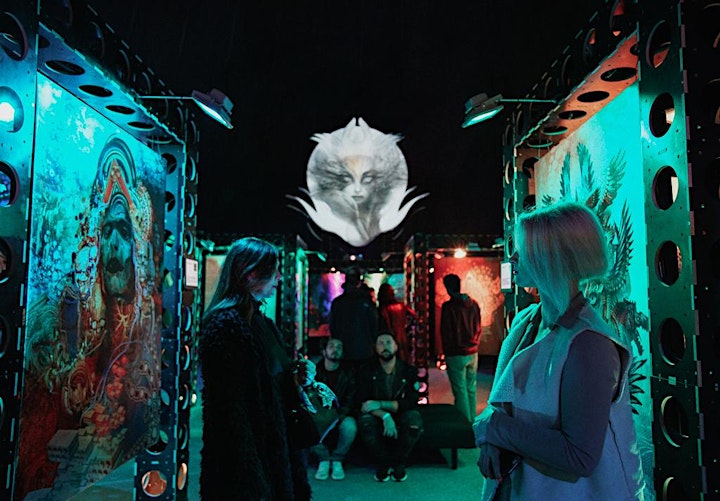 SAMSKARA Exhibit includes:
Immersive full dome experience
Art gallery featuring the works of Android Jones
Microdose interactive VR creativity zone
Multiple photography & selfie zones
What is SAMSKARA?
Samskara (sanskrit) is the scope of experiences which we collect through our life journeys: the infinite flow of feelings, actions, ideas, choices, and emotions. Good samskara is driven by positive experiences and deeds, while negative samskara is the result of evil or selfish thoughts and actions. Samskara allows us to experience inner conflicts, conflicts between people, nations, religions, and generations, through which we evolve to a more industrial world and end up with complete destruction... but total devastation clears the path for rebirth and revival, and the eternal quest for light, magic, goodness, and harmony in better, more spiritual, realms. You make the choice...
PURCHASE YOUR TICKETS IN ADVANCE— THIS EVENT WILL SELL OUT!