Fade Dresto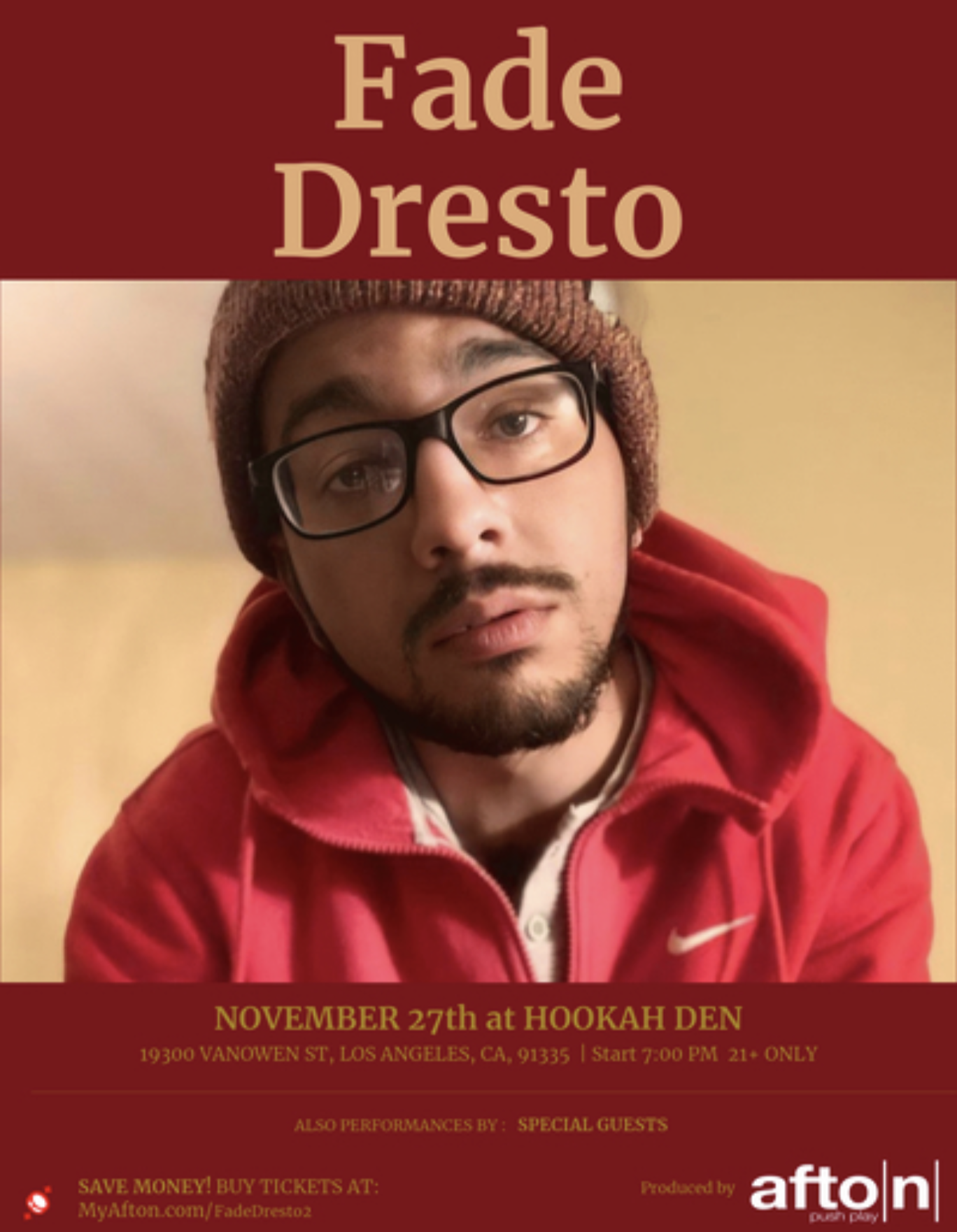 Saturday, 27 November 2021, 7:00pm
19300 Vanowen St , Los Angeles [All Ages]
Sales for this event are closed.
November 27th, 2021
The Hookah Den - Los Angeles, CA
I will be performing live at the Hookah Den aside many other acts of a variety of genres.
You won't want to miss this event , a great place to CONNECT, COLLAB AND NETWORK.
A versatile show that's hasn't been done at this location , be the first ones to witness the birth of a new generation of emerging artists.
See you there, Don't forget to bring your holiday spirit, and let's all have fun and bring LA back to life.
Don't forget to share your unique link after purchasing a ticket to earn your ticket money back!