Lost But Found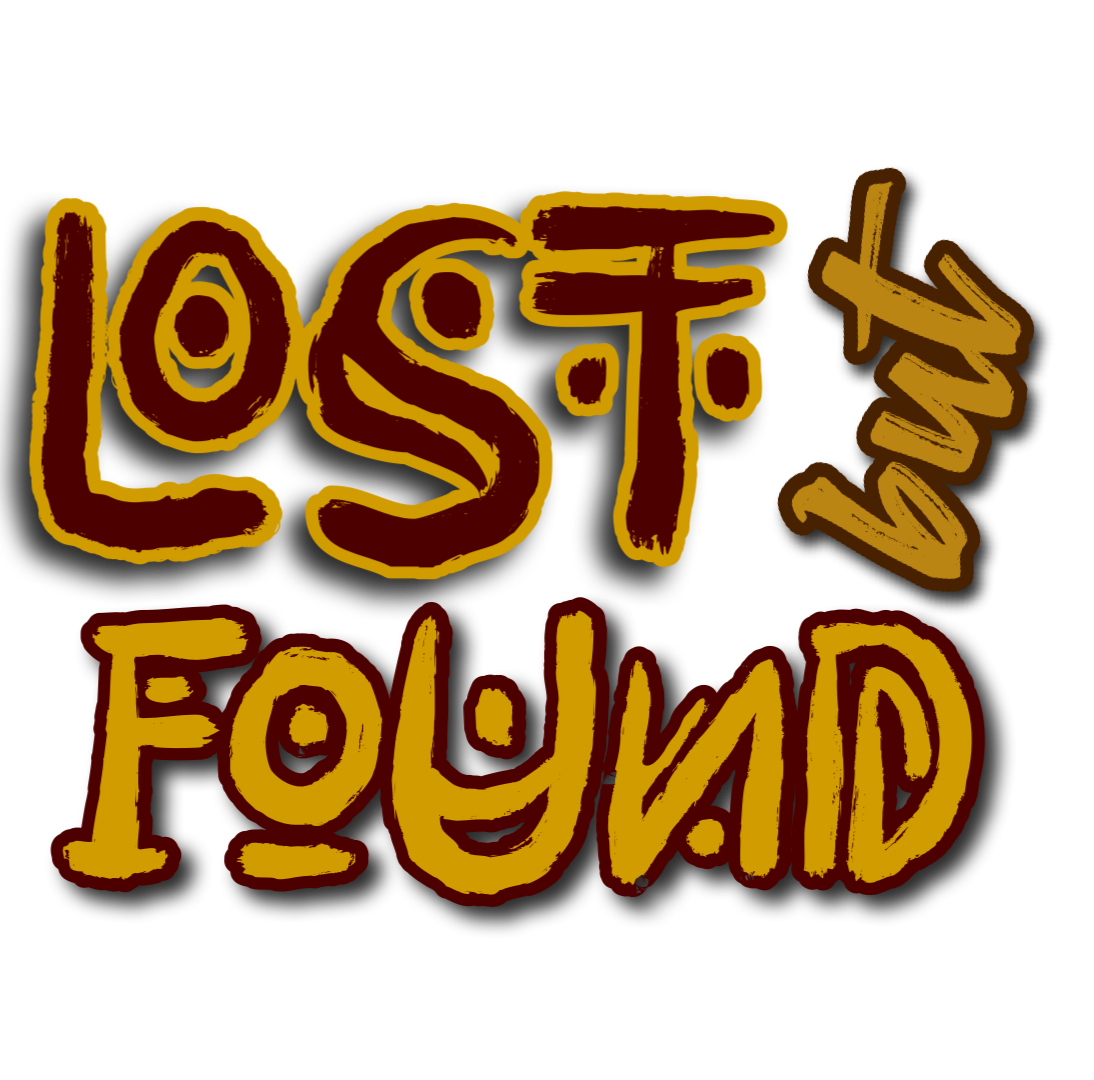 . Big Creek Events , Byars [Ages 18+]
No tickets are currently available for this event.
Waiting List
Donovan W
Marquetta M
Elizabeth R
Lost But Found

is a 4-day transformational music & arts camping festival taking place October 14-18, 2021 at Big Creek Events, outside of Asher, Oklahoma.


Explore five uniquely-themed stages, featuring a specially-curated lineup of talented musicians from around the world and an exotic blend of genres, amidst a beautiful scenery - including lush grass, rolling hills, and beautifully-decorated woodlands - not to mention a huge variety of activities and things to experience, such as:

Talks (on a vast number of topics, ranging from activism & sustainability to spirituality & entheogens, amongst many others)

Workshops (on movement/dance, flow arts, arts & crafts, harm reduction, consent, compassionate communication, conscious entrepreneurship, and much more)

Lots of performances (by fire troupes, burlesque/circus performers, professional dancers, comedians, and costumed entertainers)

Yoga & group meditation sessions

Live visionary art/painting

Countless interactive areas/experiences, such as The Lost Haven (a healing village featuring soundbaths, massages, light stimulation therapy, Reiki, Tarot card & psychic readings, and lots more), stunning art installations, immersive VR experience, late night speed dating, silent disco, and the Kava Temple - our very own mobile tea lounge, serving free gourmet tea to festival-goers in a traditional tea ceremony setting!
+ a cutting-edge audio-visual production (featuring Hennessey Sound, high-end KVANT and Unity lasers & mindwarping augmented reality projections created by our own incredibly-talented in-house visual design team) w/ music playing around-the-clock (including from 12PM-7AM on all three main stages - daily)
There will be water fountains and many other amenities, as well as several fully-stocked bars, serving our special selection of quality wines, sake, and hard kombucha, in addition to some of the finest artisan craft beers, sourced from various local breweries. We will also be having a great variety of tasty local plant-based food trucks to satisfy all of your meal cravings!


Come join us as we consciously celebrate life & everything it has to offer at our first ever annual family gathering here!

ONE TREE INITIATIVE & SUSTAINABILITY

As part of this homegrown initiative, we will be planting one tree for every wristband sold, to help reforestation efforts worldwide. Trees are a natural carbon sink, absorbing vast amounts of carbon dioxide from the atmosphere and storing it in their roots. They also contribute to healthy soil, by creating strong mycelial-root networks that help replenish nutrients in the ground. Most importantly, trees provide shelter and a habitat for all sorts of animals. These fellow beings have just as much of a birthright to live on this beautiful earth that we have, and contribute to the incredible genetic diversity of life.
Just like every single one of us living on this shared planet, our festival, too, is responsible for its impact on the environment. Environmental consciousness - the act of being aware of our ecological footprint - is a part of our festival ethos. We seek to use this special gathering as an opportunity to raise the collective consciousness by bringing attention to these pressing issues affecting the Earth, all while working towards eliminating our own inevitable footprint. One of the biggest issues impacting the environment and the future of human civilization is the lack of sustainability in modern society. To this end, we seek to be as sustainable as possible, every step along the way, and in every sense of the word - from the way we store information, all the way to the food vendors that we work with. Some of the ways we practice sustainability include:
Seeking to REDUCE, REUSE, AND RECYCLE (such as by eliminating unnecessary paper waste by storing all of our data digitally and opting for biodegradable packaging whenever possible)
Handing out welcome packages with wristbands only at the gate instead of individually shipping them out, which needlessly harms the environment by putting extra demand on air travel, a major source of pollution globally. For this same reason, we generally tend to opt for local artists over booking lots of international acts, each requiring flights, enlarging our carbon footprint
Providing plenty of water refill stations throughout the festival grounds, eliminating the sale and use of bottled water (to be replaced in part by boxed water) and therefore greatly reducing the amount of plastic waste generated at our festival
Implementing a recycling program and ensuring the proper sorting and processing of all waste & compost
Encouraging sustainable eating practices by primarily inviting healthy & delicious plant-based food vendors
Donating 1% of each wristband sold to a special Carbon Neutrality Fund to clean up the environment and help off-set our carbon footprint
COVID-19 POLICY & SAFETY PRECAUTIONS
We are seriously committed to the safety and well-being of all our artists, staff, and attendees. To this end, we have prepared various safety measures to address the current ongoing virus:
The maximum venue capacity is set at well over 10,000 people, although we have decided to reduce that number to no more than 3,000 attendees total for this year's edition of Lost But Found, in order to help you socially-distance and make for a more intimate, enjoyable experience.

To further help ensure everyone's safety and well-being, we will be requiring face masks and temperature checks upon entry. We will also be administering on-site rapid COVID testing to everyone in line while their vehicles (or those ahead of theirs) are being searched.
Hand sanitizer stations will be made readily available throughout the festival grounds and kept fully stocked at all times. Our helpful staff will be walking around to frequently sanitize all restrooms, handrails, countertops, water stations, and other common areas.

Additionally, we have been working closely with local and state health authorities to ensure the festival is safe and fully permitted.

We hope that sheds more light on our plan! If you have any questions or concerns, please feel free to reach out to us at: [email protected]
Proudly presented by Blue Lotus Society, a pioneering event production company creating first-class conscious, organic events with an underground feel.



TERMS & CONDITIONS
THE SUMMARY (SHORT VERSION):
1. Tickets are sold for the event by the non-profit-oriented event production company known as Blue Lotus Society, LLC (the 'Promoter') subject to license approval, the terms and conditions below, and the rules and regulations of Lost But Found (the "Event"), as displayed at the venue (the "Site").
2. Without prejudice of the rules which applies to anyone inside the Event Site, and for the avoidance of any doubt, the person who purchases the tickets (the "Purchaser") is the only one considered a contractual party to whom the Promoter has any kind of obligations under the purchase agreement settled between parties.
3. These terms & conditions contain important information, please read them carefully. The use of this ticket and entry onto the Site shall constitute an acceptance by the buyer and holder of these terms & conditions and imply an undertaking on the part of the buyer and holder to observe them. In the event of any breach of these terms & conditions, the Promoter reserves the right to cancel tickets, to refuse admission, to remove the holder or to confiscate offending articles, as the case may be, and in any case, to retain any money paid for the relevant ticket.
4. Tickets cannot be transferred, re-sold, refunded or re-issued, unless Promoter decides differently, which is its sole discretion. If this ticket is re-sold or transferred for profit or commercial gain by anyone other than the Promoter or one of its authorized sub-agents, it will become void and the holder may be refused entry or removed from the Site.
5. No tickets may be used for competitions, promotions or hospitality packages without the prior written consent of the Promoter, and any ticket so used will become voidable and the holder may be refused entry or removed from the Site.
6. Tickets are sold subject to the Promoter's right to alter or vary the performances and/or the Festival without being obliged to refund monies or exchange tickets.
7. Official wristbands are to be worn at all times. If you do not wear a wristband, or if you wear a damaged/tampered wristband, you will be escorted off-site.
8. Lost, stolen, damaged, destroyed or undelivered tickets cannot be replaced or refunded. There will be no admission without a valid ticket. When you receive your tickets, please check them carefully, as mistakes cannot always be rectified. Keep tickets in a safe place.
9. The Promoter reserves the right to refuse admission to the Event. 'might be searches of persons entering the Site to ensure the safety of the persons on Site.
10. Any person who fails to comply with instructions from a steward or other person acting for the Promoter or behave against the peaceful atmosphere we all want at Lost But Found may be removed from the Site.
11. Admission to the Site is at the ticket holder's own risk. The Promoter and Landowner will not be held responsible for loss or damage to property or persons whilst attending this event. You acknowledge and agree that the land the Event is staged on is an inherently dangerous place that may contain various obstacles, risks and dangers, both known and unknown, natural and man-made which may result in loss or damage to your property or personal injury. Knowing this to be the case, if you choose to attend the Event, you agree that you do so at your own risk, waiving and foregoing all rights to make claims against the Promoter for any loss or injury you may suffer there.
12. No glass bottles or other glass containers are allowed. Chairs (except for folding chairs), tables, or picnic equipment can only be brought onto the campsite – please help us minimize the impact on nature by not bringing too much camping gear and then leaving it behind. Glass bottles can cut people's feet, increase the risk of forest fires, and are harmful to nature if left behind, so they are not allowed. Any of these items found will be confiscated.
13. No illegal substances may be brought onto the site. Please respect your health and limits.
14. Official merchandise, food, drink and general provisions will be available from authorized identified vendors within the Site. No trading, namely, without limiting, market stalls on the Site, shall be undertaken without the prior written consent of the Promoter, any offenders will have their property confiscated and will be removed from the Site.
16. Photographic, video or audio reproduction of Lost But Found is prohibited for commercial purposes. Drones are not permitted. Please respect the privacy of others. Don't spend time on electronic devices, you will be better connected when you disconnect.
17. Ticket buyers and ticket holders consent to their inclusion in official newsletters or other communication, photographic, visual & audio recordings of the Festival as members of the audience.
18. No animals are allowed on-site, except for those previously approved through our ADA program.
ALL THE LEGAL STUFF (LONG VERSION):
As a consideration for being allowed entry and to participate in the 2021 Lost But Found event produced by Blue Lotus Society, LLC (the "Event"), The person purchasing the ticket (the "Purchaser") and the person holding the ticket (the "Bearer") agree to comply with any and all rules, regulations, terms, and conditions of the Event, including but not limited to all of the terms outlined in this document.
Bearer certifies that Bearer is physically able to participate in the Event and in any associated activity or performance, and that Bearer has not been advised otherwise by a qualified medical professional. Tickets sold through this website grant to the Purchaser, only a revocable license to the Bearer that may be revoked at any time for any reason. Bearer assumes all risk or danger incidental to Lost But Found, whether occurring prior to, during, or subsequent to, the actual event. The terms of sale of each ticket issued pursuant to a transaction initiated on this website are subject to any and all terms imposed by Blue Lotus Society. In order to be admitted to the event, each attendee must present the wristband in its original, undamaged, unaltered form, to the venue at the appropriate time. In order to receive this wristband at the gate, the corresponding digital ticket confirmation and a valid form of ID - with a matching name - must be presented. Entry may be refused for various reasons, including but not limited to; misconduct, intoxication, possession of prohibited items or violent or aggressive behavior. Bearer agrees that they are physically able to participate in the Event and in any associated activity or performance, and that the Bearer has not been advised otherwise by a qualified medical professional.
If purchaser is obtaining tickets and/or vehicle passes for, or providing any tickets and/or vehicle passes to, any other person(s), the purchaser recognizes that they are acting as that person's agent in obtaining the tickets and/or vehicle passes, and due to this agency relationship, Purchaser agrees to these Terms and Conditions on behalf of any person to whom Purchaser deliver any of the tickets and/or vehicle passes they have obtained, and the Purchaser shall notify any such person of these Terms and Conditions when they deliver a ticket and/or vehicle pass to that person. If purchaser has obtained a ticket and/or vehicle pass from another person, the Purchaser also agrees to these Terms and Conditions when the ticket and/or vehicle pass is delivered to them.
Release of Liability
THE BEARER EXPRESSLY ASSUMES ALL RISK AND DANGER ARISING FROM OR INCIDENTAL TO THE EVENT FOR WHICH THE TICKET IS ISSUED, WHETHER SUCH RISKS OCCUR PRIOR TO, DURING, OR SUBSEQUENT TO THE ACTUAL EVENT THE HOLDER EXPRESSLY RELEASES THE EVENT FACILITY, MANAGEMENT, PROMOTERS, PARTICIPANTS, PERFORMERS, ARTISTS, AND THE TICKETING SERVICES PROVIDER (collectively "MANAGEMENT") AND ALL OF THEIR OWNERS, OFFICERS, DIRECTORS, EMPLOYEES, CONTRACTORS, REPRESENTATIVES, AND AGENTS, FROM ANY AND ALL CLAIMS THAT THE HOLDER HAS OR MAY HAVE THAT ARISE FROM OR ARE INCIDENTAL TO THE EVENT, INCLUDING ANY CLAIMS ARISING OUT OF THE NEGLIGENCE OF MANAGEMENT OR MANAGEMENT'S OWNERS, OFFICERS, DIRECTORS, EMPLOYEES, CONTRACTORS, REPRESENTATIVES, OR AGENTS. THE BEARER KNOWINGLY AND VOLUNTARILY ASSUME ALL RISK OF PROPERTY LOSS, PERSONAL INJURY, SERIOUS INJURY, OR DEATH, WHICH MAY OCCUR BY ATTENDING LOST BUT FOUND 2021, AND HEREBY FOREVER RELEASE, DISCHARGE, AND HOLD BLUE LOTUS SOCIETY, LLC HARMLESS FROM ANY CLAIM ARISING FROM SUCH RISK, EVEN IF ARISING FROM THE NEGLIGENCE OF BLUE LOTUS SOCIETY, OR FROM THIRD PARTIES, AND THE BEARER ASSUME FULL RESPONSIBILITY AND LIABILITY FOR THEIR PARTICIPATION.
Refunds and Exchanges
ALL SALES ARE FINAL. NO REFUNDS WILL BE GRANTED FOR ANY REASON. EVENT DATE AND TIME SUBJECT TO CHANGE. ALL RIGHTS RESERVED. IF THE EVENT FOR WHICH THIS TICKET IS ISSUED IS RESCHEDULED OR CANCELLED, THE HOLDER SHALL NOT BE ENTITLED TO A REFUND EXCEPT AS OTHERWISE REQUIRED BY LAW. INSTEAD, THE HOLDER SHALL HAVE THE RIGHT, EXCEPT AS OTHERWISE PROVIDED, (1) IF THE EVENT IS RESCHEDULED TO A DATE AND TIME WITHIN TWELVE MONTHS OF THE DATE AND TIME ORIGINALLY SCHEDULED, TO USE THIS TICKET TO ATTEND THE EVENT AT THE RESCHEDULED DATE AND TIME, OR (2) IF THE EVENT IS NOT RESCHEDULED WITHIN TWELVE MONTHS OF THE DATE AND TIME ORIGINALLY SCHEDULED, TO EXCHANGE THIS TICKET TO ANOTHER EVENT THAT IS DESIGNATED BY MANAGEMENT AS THE OFFICIAL REPLACEMENT EVENT FOR THE CANCELLED EVENT. This ticket is not subject to any refund, bears no cash value, and is not redeemable for cash. Artist and set times are subject to change without notice. This ticket is not subject to exchange except as expressly provided above. If issued as a complimentary ticket, this ticket is not exchangeable or redeemable for another ticket to any other event or performance or for any other consideration, monetary or otherwise. Tickets obtained from unauthorized sources may be counterfeit and worthless. Tickets cannot be replaced if lost, stolen or destroyed, and are valid only for the event for which they are issued. It is unlawful to reproduce this ticket in any form. PURCHASER AGREES NOT FILE A CHARGEBACK OR ANY TYPE OF PAYMENT REVERSAL FOR ANY REASON. Blue Lotus Society is not liable for acts of God, the weather, strikes, protests, or actions taken by government agencies and similar causes. Tickets and vehicle passes are nonrefundable even if the Event is terminated early or canceled, or entry conditions are modified, due to harsh weather, acts of nature, governmental regulation, the failure to obtain required governmental permits, or conditions beyond Blue Lotus Society's control. Management reserves all rights not expressly granted to the holder by these terms. Please read our Ticketing FAQ for more information.
Prohibited Items
The following items are prohibited inside the venue; pets or animals of any kind with the exception of registered service animals cleared through our ADA program, drones of any size, guns or weapons of any kind, fireworks or explosives, laser or handheld laser pointers, any drugs classified as illegal by the local municipality, the State of Oklahoma or the United States federal government, excessive amounts of alcohol that exceed our guidance, and any other item management deems to be inappropriate for the event or that may present a potential safety risk.
Entry Search
Bearer and Bearer's belonging may be searched for prohibited items and non-ticket holding individuals upon entry into the Event, and Bearer consents to such searches and waives any related claims that might arise against the Blue Lotus Society and its agents. If the Bearer elects not to consent to such searches, the Bearer will be denied entry into the Event.
Reservation of Rights
Management reserves the right to refuse admission to or eject any person whose conduct is deemed by Management, at Management's sole discretion, to be undesirable, including (but not limited to); disorderly conduct, use of vulgar or abusive language toward staff or other attendees, or failure to follow Management or facility rules and directions. Undesirable conduct of any of the types expressly listed above will automatically terminate this license and all rights of the Bearer. The exercise of management's ejection rights hereunder does not entitle the Bearer to a refund of the ticket price or any part thereof. This ticket is a revocable license and admission may be refused upon refunding the face amount of the ticket, at management's discretion.
Copyright/Logo
Bearer acknowledge that "Lost But Found," "Blue Lotus Society," and all logos and symbols associated therewith are registered trademarks owned by Blue Lotus Society, LLC and that Blue Lotus Society, LLC has the exclusive right to license and enforce those trademarks and any other trademarks, copyrights, and other intellectual property owned or licensed by Blue Lotus Society, LLC, including any likenesses, drawings, and representations of the Event (collectively, "Lost But Found Intellectual Property").
WITHOUT THE PRIOR WRITTEN CONSENT OF BLUE LOTUS SOCIETY, I UNDERSTAND THAT I MAY NOT USE ANY LOST BUT FOUND INTELLECTUAL PROPERTY OR EVENT IMAGERY IN ANY ADVERTISEMENT OR PROMOTIONAL MATERIAL (INCLUDING WITHOUT LIMITATION MUSIC VIDEOS OR POSTS ON THE SOCIAL MEDIA ACCOUNTS OF COMMERCIAL ENTERPRISES), OR IN THE TITLE OR ON THE COVER OF ANY PUBLICATION, unless the use is authorized in writing by Blue Lotus Society, LLC.
Photo/Video/Drones
By entering the Event, all Bearers agree to the following terms, conditions, and guidelines for the use of any imagery obtained at the Event, including still photographs and videos (hereinafter "Event Imagery"). Participants may only use Event Imagery for "Personal Use," defined to include: (1) sharing with friends and family; (2) displaying on personal websites (as long as the website does not sell any product or service, and does not purport or appear to be an official website of the Event or Blue Lotus Society); and (3) displaying on social networking websites, such as Instagram and Facebook (as long as the display of the Event Imagery on these sites is not commercial or promotional in any manner and the social media account is not affiliated with any commercial enterprise).
Bearer UNDERSTANDS AND ACCEPTS THAT BEARER MAY NOT MAKE ANY USE OF EVENT IMAGERY WITHOUT PRIOR WRITTEN PERMISSION FROM BLUE LOTUS SOCIETY, OTHER THAN PERSONAL USE (as defined above). Bearer understands that Bearer has no right to sell, transfer, license, sublicense, or give Event Imagery to any other party, except for Personal Use, and agree to inform anyone to whom Event Imagery is given that it can only be used for Personal Use. Bearer further agrees to be bound by the Event's Photography Policy a copy of which can be found HERE.

All photographers using DSLRs or cameras with detachable lenses are required to have media credentials to take pictures at the Festival. Parties wishing to obtain media credentials can reach out to us at [email protected] Any party interested in making any commercial use of their documentation of the Event or in distributing footage beyond Personal Use must, however, enter into a separate written agreement with Blue Lotus Society prior to any such use.
Bearer acknowledges that the use of drones is specifically prohibited at the Event. Bearer agree to be bound by the terms of the Event's Drone Policy which can be found HERE.

Bearer acknowledges that people will be using film, video, and photographic cameras at the Event, and that the Bearer's image may be captured on film, video, or photographs that may subsequently be displayed or disseminated without Bearer's consent or payment of compensation to Bearer, and the Bearer releases Blue Lotus Society from any liability due to such capturing, display, or dissemination.
Gift Material
Blue Lotus Society generally permits the use of Lost But Found related intellectual property, without payment of any license fee, on materials that are given away at or in connection with the Event ("Gift Materials"), with the following conditions: (1) Blue Lotus Society may, for any reason in its discretion, determine that such use is not in keeping with Blue Lotus Society's quality control, and if so, all such materials shall no longer be distributed; and (2) no Gift Materials may be sold (including to recoup the cost of producing them), exchanged for something of value, or distributed in any manner in which the Gift Materials are likely to be sold or exchanged for something of value.
Consent to Electronic Communication
Bearer agrees that we may provide electronically any and all communications concerning tickets and/or any payment plan entered into as well as any disclosures required by federal or state law. Bearer's consent applies not only to the tickets and any payment plan but also to any ancillary agreement related to these and to any future tickets or payment plans obtained through us.
Consent to Medical Treatment
Bearer consents to have medical treatment that may be deemed advisable in the event of injury, accident, and/or illness during any program, event, or activity at the Event. Bearer releases Blue Lotus Society, LLC and all persons participating in any such medical treatment from all responsibility for any such actions. Bearer holds Blue Lotus Society harmless should contraction of an illness, disease or any other malady occur while attending the event or as a result of attending the event.
Ticket Fulfillment
Purchaser acknowledges that all tickets will be e-mailed to the email address provided to TicketFairy at the time of purchase. Blue Lotus Society will be held harmless and will not reship deliveries deemed undeliverable through an incorrectly-entered email address, unavailable recipient email servers, computer errors, or any other known or unknown issues. All undelivered tickets will have to be picked up at Will Call with a matching ID without exception.

For any ticket or vehicle pass sale or sale registration, if for any reason whatsoever, including computer or software malfunction, mistake or inadvertence, network congestion or crashes, Purchaser is not able to purchase any tickets or vehicle passes through the sale process, or their registration for a sale or the purchase of tickets or vehicle passes is not processed, or they receive a notice that their ticket or vehicle pass purchase or ticket registration is rescinded, revoked, canceled, or made in error and their credit card payment is credited to a credit card account, Purchaser holds Blue Lotus Society harmless.
Food and Food Vendors
Bearer understands that food will be sold at the Event. Blue Lotus Society bears no responsibility and will be held harmless for the contraction of or additional issues arising from food borne illnesses, food allergies or any other issues arising from the distribution, sale or consumption of food at the event. Further, Blue Lotus Society will be held harmless for any issues with food brought in by the Bearer or any other attendees.
Provisions
Bearer understands that Bearer must bring enough food, water, shelter, and first aid to last the duration of the Event in a potentially harsh environment, please see the CAMPING FAQ HERE, and be sure to check our our FESTIVAL GUIDE for CAMPING TIPS.
Vehicle Passes
ALL VEHICLES DRIVEN INTO THE EVENT MUST HAVE A CAR CAMPING OR RV PASS DISPLAYED IN THE WINDSHEILD. Bearer understand that a vehicle pass only grants the ability to drive a vehicle into the Event site and directly to one's camp location as directed by Event staff and that a vehicle pass does not grant any additional on-site driving privileges. UNAUTHORIZED DRIVING WITHIN THE EVENT SITE IS PROHIBITED. Each stand-alone vehicle driven through the Gate must have a vehicle pass. (Trailers and art cars on trailers do NOT require a vehicle pass.) Blue Lotus Society reserves the right to subject the use of vehicle passes to further terms and conditions, which would be published on the Lost But Found website (www.lostbutfoundfestival.org) and/or at the Event.
Bearer understands that vehicle passes are not Event tickets and do not grant any person entry into the Event without a separate Event ticket. Likewise, the purchase of an Event ticket does not include the right to drive a motor vehicle into the Event or reserve a vehicle pass for that ticket holder. Purchaser understands that they may not purchase ONLY a vehicle pass; to purchase a vehicle pass, Purchaser must also purchase at least one Event ticket. Purchaser understands that if they purchase only a vehicle pass, the order may be canceled. No ticket refunds will be issued because the Bearer neglected or was unable to acquire a vehicle pass from Blue Lotus Society. To help mitigate traffic issues, Blue Lotus Society reserves the right to limit the number of car and RV camping passes available for the Event, and the number of vehicle passes an individual may purchase. Additionally, Blue Lotus Society reserves the right to limit the amount of individuals in each vehicle, including setting a minimum amount of passengers required, in order to further reduce traffic congestion and speed up the vehicle searches. Please visit the Camping FAQ page HERE for more information.

For any ticket or vehicle pass sale or sale registration, if for any reason whatsoever, including computer or software malfunction, mistake or inadvertence, network congestion or crashes, Purchaser is not able to purchase any tickets or vehicle passes through the sale process, or Purchaser's registration for a sale or the purchase of tickets or vehicle passes is not processed, or Purchaser receives a notice that their ticket or vehicle pass purchase or ticket registration is rescinded, revoked, canceled, or made in error and Purchaser's credit card payment is credited to Purchaser's credit card account, Purchaser waives any claim against Blue Lotus Society and release Blue Lotus Society from any and all liability.
Blue Lotus Society retains the right to cancel, rescind or revoke any ticket purchases or vehicle pass purchases at any time for any reason whatsoever at Blue Lotus Society's sole discretion. Only ticket orders placed through the TicketFairy website are guaranteed to be authentic. Please visit the tickets and lineup pages at https://lostbutfoundfestival.org for ticketing FAQs, wristband FAQs and other information regarding the types of tickets available and purchasing tickets and car/RV passes.
Recycling/Trash Removal
Lost But Found is a "pack it in, pack it out" event and we strive to have zero impact on the land we possess during the event. Bearer agrees to use only designated trash and/or recycling receptacles prior to, during and after the event. Bearer agrees under no circumstance to leave trash or recycling in the Event confines or anywhere surrounding the venue. We ask that you not bring single serve plastic bottles into the Event. Trash or recycling may not be buried, burned or disposed of in any body of water. Violation of these terms may lead to immediate expulsion from the Event.
Vending without Authorization
Bearer understands that commercial vending of any kind, including without limitation, the provision of any goods or services delivered to or at the Event for a prepaid fee, is prohibited except as authorized by Blue Lotus Society. No sponsorship, on site marketing, sampling, coupon/product distribution, or other promotional/advertising activity may be conducted at the Event (inclusive of parking lots), absent Blue Lotus Society's prior written approval in each instance.
Compliance with Facility Rules
The Bearer agrees to comply with all local or facility rules that prohibit or limit alcoholic beverages, illegal drugs, controlled substances, and all other prohibited items from being brought into the event premises.
Final Agreement
These Terms and Conditions shall be governed by and enforced according to the laws of the State of Oklahoma without regard to any rules relating to conflicts of laws. Bearer understands that any claim or dispute arising out of or in connection with these Terms and Conditions must be brought exclusively in the federal or state courts located in Tulsa, Oklahoma and Bearer will submit to the personal jurisdiction of such courts for the purpose of litigating all such claims or disputes.
Information provided to Blue Lotus Society, LLC in connection with the purchase of Event tickets or vehicle passes is covered by the Lost But Found Privacy Policy, available at https://lostbutfoundfestival.org/privacy/.
Bearer understands that these Terms and Conditions may be changed by Blue Lotus Society prior to the Event, and if so, the revised Terms and Conditions will apply to the Bearer. The most current version can be found at https://lostbutfoundfestival.org/terms-and-conditions. Bearer's use of a ticket or other entry credential for entry to the Event signifies Bearer's binding agreement to the Terms and Conditions in effect at the time of Bearer's entry to the Event.
BEARER ACKNOWLEDGES THAT BEARER HAS READ AND FULLY UNDERSTANDS THESE TERMS AND CONDITIONS, WAIVER AND RELEASE OF LIABILITY, AND ALL OTHER POLICIES, CODES OF CONDUCT AND OTHER INFORMATION REGARDING THE EVENT AND BLUE LOTUS SOCIETY CONTAINED ON THE LOST BUT FOUND WEBSITE (https://lostbutfoundfestival.org). BEARER UNDERSTANDS THAT BEARER HAS GIVEN UP SUBSTANTIAL RIGHTS, AND BEARER DOES SO KNOWINGLY AND VOLUNTARILY WITHOUT ANY INDUCEMENT OR DURESS.
FORCE MAJEURE
In the case of circumstances beyond normal control, such as war, civil or political unrest, actions and orders from the authorities, strikes, catastrophes, epidemics or other severe damages or highly unexpected factors the Promoter may cancel the Festival, and the amounts received will not be refunded. Such a course of action would only be taken once all other options have been exhausted and it is not possible to postpone.


WARNING
IT IS POSSIBLE THAT EXPOSURE TO LOUD MUSIC MAY CAUSE DAMAGE TO HEARING, WHICH CAN BE IRREPARABLE.
PLEASE BRING EARPLUGS.



Please also be aware that strobe, laser, and UV lighting will be used!
A very small percentage of people may experience a seizure when exposed to certain visual images, including flashing lights or visual patterns. Even people who have no history of seizures or epilepsy may have an undiagnosed condition that can cause these "photosensitive epileptic seizures" while watching light shows.
These seizures may have a variety of symptoms, including lightheadedness, altered vision, eye or face twitching, jerking or shaking of arms or legs, disorientation, confusion, or momentary loss of awareness. Seizures may also cause loss of consciousness or convulsions that can lead to injury from falling down or striking nearby objects.
Immediately stop viewing and consult our on-duty emergency medical staff if you experience any of these symptoms.
Donovan W
Marquetta M
Elizabeth R