Bali is where luxury meets nature. Almost six thousand square kilometers lie lush with thriving forestation, marine and wildlife, well-loved beaches and rice paddies, making this Indonesian island a tourist destination like no other.
Amongst its brimming entertainment and lifestyle scene stands a beach club that has quickly become one of Bali's top destinations since its launch in 2010. For the uninitiated, Desa Potato Head Beach Club may seem like just one of Bali's many live music, dining and experiential hotspots, but it takes less than an hour at this innovative venue to see why it is the crème de la crème of what the island has to offer.
You May Also Like: 10 Unique Things to Do in Bali
Desa Potato Head Beach Club is situated in Seminyak, Bali's luxurious beach resort area, teeming with everything from upscale villas and resorts, bars, and restaurants to affluent markets and shops that rival the world's best tourist destinations. While it may be easy to get lost in the rows and rows of venues in Seminyak, Desa Potato Head Beach Club has not only managed to keep the house full day-in-and-day-out, but it has surpassed local fame, being known globally as Bali's best. Why?
About Desa Potato Head Beach Club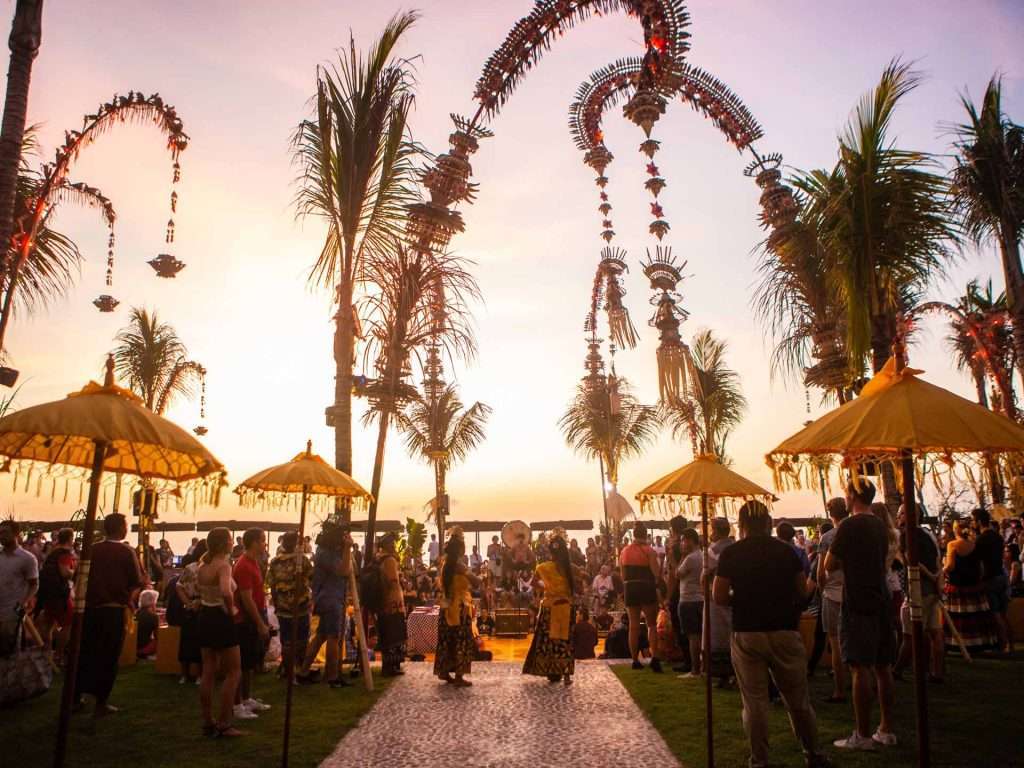 A massive property with three music spaces, four art spaces, two buildings for staying guests, seven restaurants and an endless supply of in-house activities and entertainment, Desa Potato Head isn't the kind of place you can properly take in within one single day. To call it a beach club is grossly under-representative of this venue's whopping footprint on Bali's lifestyle scene. Desa Potato Head attracts tourists and locals from all walks of life, with the goal of revitalizing their community through sustainable and ecologically conscious practices.
Desa Potato Head's catchphrase says, "Good times, do good." And they consistently work towards enriching guests with an experience that will be remembered for a lifetime. The venue has countless ongoing initiatives aimed at regenerative and restorative work and implements this all the way from their infrastructure to their dining.
Open all week from 9 AM to 10 PM, with certain spaces keeping the party going into the early hours of the morning, Desa Potato Head offers guests end-to-end care during their stay. Whether you're planning a visit for a party like no other, or to relax and unwind with your family, this enormous venue has you covered.
Bring your clan or come alone, add it to your digital nomad travel itinerary, or drop in to sample some of their delectable food and beverages. Or you catch some of the world's biggest artists dishing out maniacal live music sets against the incomparable view of Bali's sunsets. You won't want for a thing at Desa Potato Head Beach Club.
Music and Art Spaces at the Venue
We weren't exaggerating when we mentioned three separate spaces for music and four for art at Desa Potato Head. The venue prides itself on the endless variety of events and entertainment running round the clock through the week. To facilitate their love for creating and creators alike, the venue offers individual music and art sections and installations that have all been built using repurposed and upcycled materials.
Music: Studio Eksotika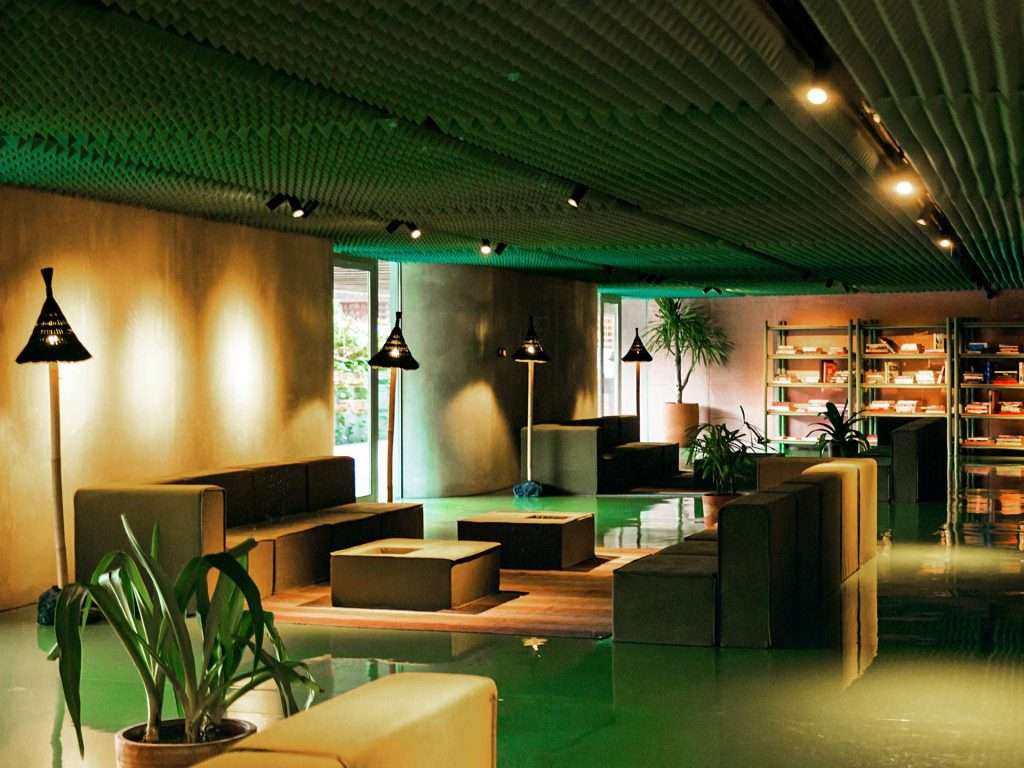 Doubling as a co-working space during the day, Studio Eksotika is a multi-functional area at Desa Potato Head that turns into a celebration when the sun goes down. Expect unmatched sustainable architecture paired with spacious and comfortable seating. When you've wrapped up with work, stay for the live set of the evening or participate in one of Desa Potato Head's many dance events.
Music: Amphitheatre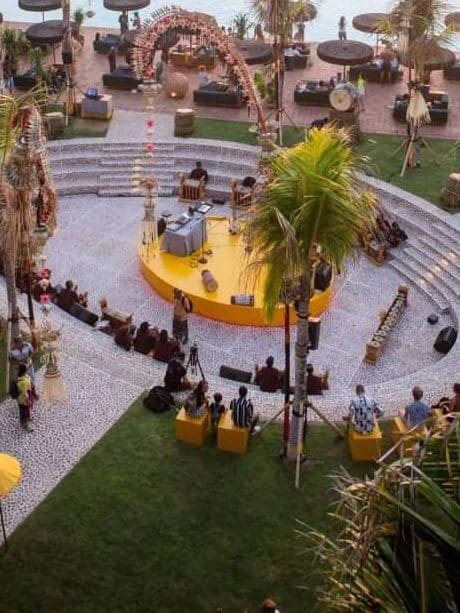 Located on the beachfront of the property, just before Desa Potato Head's swimming pools and daybed seating, the Amphitheatre hosts only the best and biggest live performances. Ranging from experimental to cultural, any event at the Amphitheatre receives a larger-than-life treatment with a set-up that is equipped to feature some of the world's top artists and performers.
Music: HEADSTREAM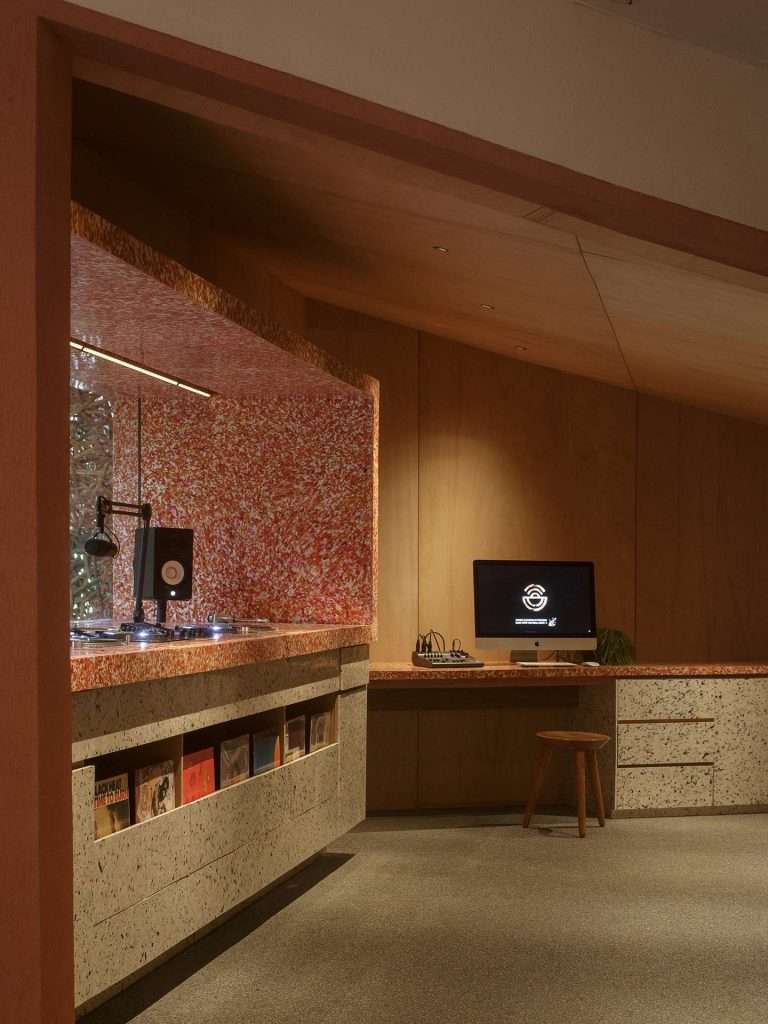 Located at the entrance of Desa Potato Head, HEADSTREAM is an indoor live music space that sits comfortably under 'The Womb,' a ninety-meter bamboo archway built by renowned Bali-based artist Nano Uhero. The entire space has been created using repurposed materials and has been designed specifically with sustainability in mind alongside Bali-based architect Zhi Xiong Chan of ZXC Studio. Over five hundred kilograms of waste items, including plastic bottles, caps and containers have been used to create the architectural marvel that is HEADSTREAM. Even the flooring has been upcycled from industrial rubber rejects!
HEADSTREAM also streams its in-house music events live on the official Desa Potato Head website, available to tune in to for visitors across the world. Watch the stream here.
Art at Desa Potato Head Beach Club
With four leading-edge art offerings on the property, visitors are spoiled for choice. Upon entering The Womb at Desa Potato Head greets guests with the tune of resounding gongs and a Balinese water blessing. The Womb is entirely built out of bamboo, and it is where guests can find their guide to the property.
Another impactful installation stands to be the 5,000 Lost Soles space, built completely out of sandals and slippers collected from Bali's beaches. The installation aims to send a crucial message. "Everything we throw away comes back to us—via the air we breathe, the water we drink, and the soil we grow." It is hard to digest the fact that this mammoth-sized installation was the result of only six trips to beaches in Bali.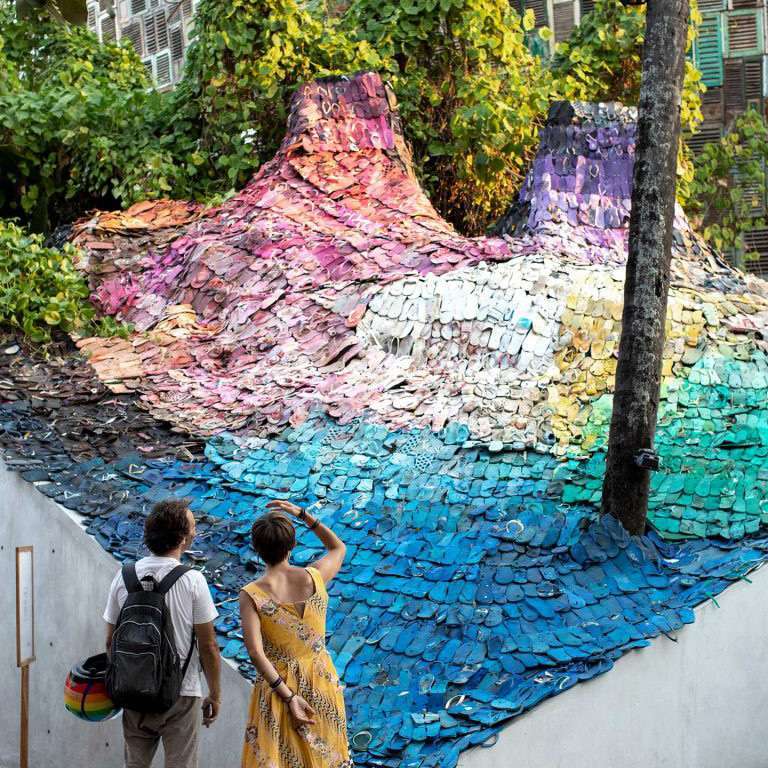 To tackle the imminent ecological problems that arise with the mass commercialization of tourist destinations, Desa Potato Head has a state-of-the-art R&D studio called 'Waste Lab.' It is here that the team behind this prized beach club innovates their upcycling strategies, developing rebirthed items that are used both in-house and outside the property. Desa Potato Head also has a large library with over five hundred hand-selected books across the spectrums of music, art, wellness, philosophy, local Balinese culture, and much more.
Events at Desa Potato Head Beach Club
Every day is special at Desa Potato Head because they truly have an impressive variety of events for guests to attend. With a focus on sustainability, wellness and elevated entertainment, the venue prides itself on its expert curation of in-house events. In the spotlight are some of Desa Potato Head's party series, namely Headonism and the Sunny Side Up Tropical Festival.
Headonism at Desa Potato Head
Set aside for Desa Potato Head's exclusive monthly live entertainment weekends, Headonism is an amalgamation of the best of the venue for two days of pure indulgence. Headonism caters to the venue's "Good times, do good" motto, offering lifestyle-centered workshops, experimental live music sessions, a sunset bar and even ice baths!
Sunny Side Up Tropical Festival
Having hosted artists such as Snoop Lion, John Legend, Mark Ronson and many, many more, Desa Potato Head's Sunny Side Up Tropical Festival is beloved on internal artists' tour circuits. The festival first launched in August 2014, delivering two days of exhilarating performances from Ellie Goulding, Azealia Banks and more, and has since been a smashing success year after year.
Apart from these large-scale events, Desa Potato Head also hosts a number of workshops and activities, including food and beverage masterclasses, boxing, yoga, hypnosis, sound healing workshops and beach clean-up drives.
You May Also Like: 5 Popular DJ Live Sets From Bali You Should Watch
The venue also keeps nights packed with hefty line-ups, having previously hosted artists like Peggy Gou, Honey Dijon, Palms Trax and Skream. Electronic music genres such as house, drum & bass, disco, pop, mainstream and experimental music are all speaker-frequenters aand arealways welcomed by guests and visitors alike. Safe to say that no one night is the same as another at Desa Potato Head Beach Club!
Dining and Drinks at Desa Potato Head Beach Club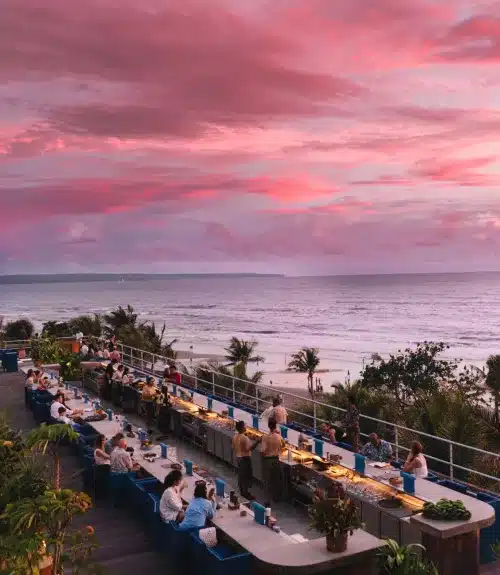 It will be no easy feat to decide between seven uniquely indulgent restaurants on the property. Each of Desa Potato Head's restaurants boasts its own curation, ambiance and motto. From a delightfully comforting serving of hummus to experimental seafood dishes, and everything in between, here's the information you need to make your choice! Of course, you don't have to pick just one!
The Beach Club is a multi-cuisine indoor-outdoor restaurant that extends service to the venue's infinity pool offering a wide range of mains and brunch options as well as spirits, beers and wines. All visitors are free to enter, and seating is on a first-come-first-serve basis.
Ijen offers guests dishes crafted from the freshest produce available in Bali, with a 'nothing left over' approach to their menu. All items have been curated with this in mind, with extra attention to elevate natural flavors of simple, locally sourced ingredients to deliver an upscale yet eye-opening dining experience. On the menu, guests can find seafood curations and minimal yet elevated sides, along with two exquisitely crafted desserts.
Kaum (Indonesian for 'tribe') aims to showcase some of the country's most shrouded recipes, having sourced dishes from over six hundred archipelago islands. Experience authentic Indonesian flavors like you haven't before, prepared using traditional methods such as bamboo grilling, fermenting, manual grinding, and more. The menu at Kaum was created following several trips taken by the in-house team across the islands, developing relations with local producers and small-scale vendors. The restaurant promotes communal dining and is situated on a terrace at Desa Potato Head Beach Club that stands above the property's beachfront. In the venue's words, make sure you "don't forget to try the sambal!"
Sunset Park is Desa Potato Head's rooftop dining space, complete with a bar serving up fresh, hand-crafted cocktails and favorited tapas-style dishes. Just like all the previously mentioned restaurants, Sunset Park also prides itself on a completely sustainably sourced menu. The ambiance stays mellow during meal times, paired with the restaurant's spacious seating arrangement built from upcycled waste products.
Tanaman offers guests Bali's highest quality produce on a platter. Targeting regenerative farming methods, Tanaman wastes nothing and "honors the whole plant, root to fruit." The restaurant offers sharing tables meant for socializing with fellow diners, as well as a 'Chef's Table' where guests are invited to learn more about the dishes being served.
Katamama Restaurant is where guests can go to get some comforting grub. The menu mainly comprises of international foods such as hummus, steak and potatoes and bowls curated using high-quality ingredients. The restaurant also has an extensive beverage menu, including signature cocktails, beers, wines, mocktails, and warm drinks.
Akademi is an open-air cocktail bar, lab and training center that exclusively serves beverages. The menu consists of well-known cocktails recreated with the Desa Potato Head touch. Akademi is open all week from 5 PM to 12 AM.
Guests can book spots at Desa Potato Head's restaurants via the official website here.
Stay at Desa Potato Head Beach Club
What's better than making the journey to Desa Potato Head Beach Club from your accommodations off the property? Staying at the very hotspot itself! Desa Potato Head offers guests the option between two buildings, namely Potato Head Studios and Potato Head Suites.
Select from five types of studios or suites, and leave the rest to this luxury beach club. Potato Head Studios offers five types of accommodations, including the Oceanfront Studio, the Sunrise Studio and the Bamboo Studio. Potato Head Suites also boasts five choices, such as the Rooftop Studio, the Island Studio and the Pool Studio. All studios and suites have been designed in Desa Potato Head fashion, with utmost attention given to sustainable architectural elements whilst maximizing the comfort of your stay.
A unique offering on the property is for guests to offset their stay. This initiative is in partnership with Fairatmos, in support of a conservation project in Central Kalimantan.
Sustainable Practices at Desa Potato Head Beach Club
While we've understandably covered a lot about Desa Potato Head's immense spread of in-house offerings, it is also important to mention the steps this establishment has taken toward sustainability and environmental awareness. Most recently, Desa Potato Head opened the doors to the 'Waste Centre,' their in-house recycling facility, which allows guests the opportunity to see the venue's several waste management and upcycling efforts.
Desa Potato Head is also the proud founder of the 'Sweet Potato Project,' a community food project that achieved a yield of approximately 1800 kilograms during their first harvest. The initiative employs and promotes regenerative farming across its own farms in West Bali. In their first harvest period, the Sweet Potato Project also donated over 12,500 meals to neighboring areas.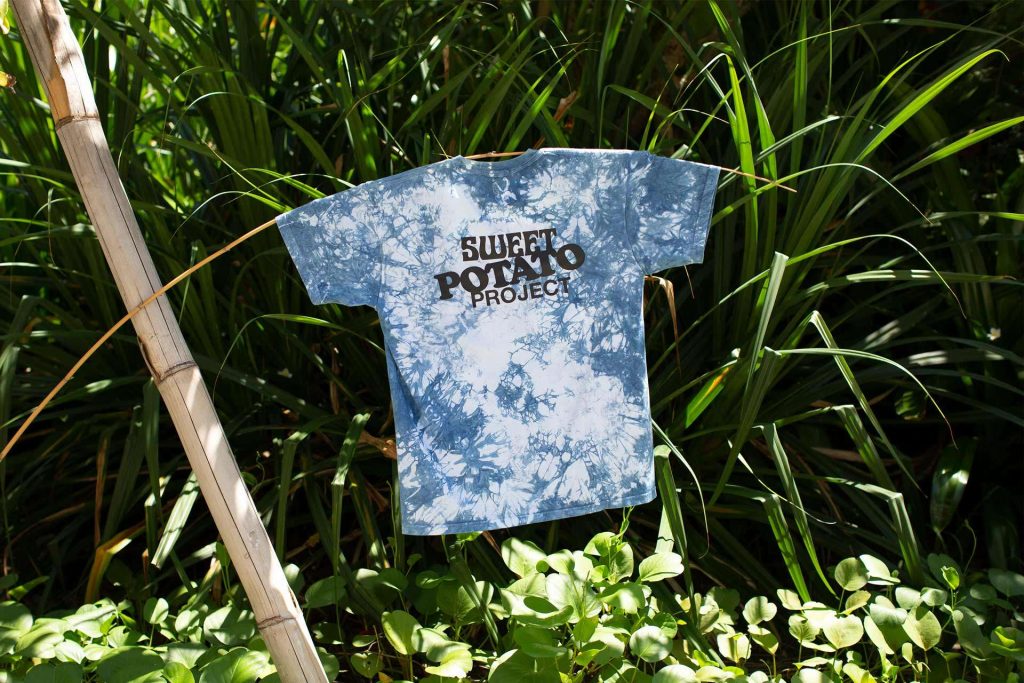 All guests that check-in at Desa Potato Head are provided with their own zero-waste kits, in addition to having the option to offset their stay. The venue also has a shoe collection called 'Earth Shoes' available in-house that is created using recycled industrial materials.
These are just a few of the many steps Desa Potato Head Beach Club takes towards responsible and sustainable tourism. Guests and visitors are encouraged to find out more about ongoing activities and collaborations on the official Desa Potato Head Beach Club website here.
Visit the official Desa Potato Head Beach Club website here.
Find Desa Potato Head Beach Club on: Instagram | Facebook
Read about Bali's venues, artists, music festivals and more HERE
Looking for tickets to events in Bali and across the world? Visit the Ticket Fairy website HERE
You May Also Like:
Top Live Music Venues in Bali You Need to Visit
10 Popular Nightclubs You Should Visit in Canggu, Bali
Best Beach Clubs You Can Go to in Bali