Halloween month is upon us, and with it, comes the unyielding itch to dabble with the darker side. When it comes to video games, there are a whole lot of titles that range from straight-up ghost stories to survivalist challenges in a challenging setting. If you're on the look-out for some good zombie video games, this list has eight stellar titles to check out, if you haven't already!
Zombie horror is everlasting, take it from us. Sure, the trope has been overdone in the past on multiple occasions, but it always comes back swinging. As of 2022, while zombies aren't flocking the big screen like they did a few years ago, the genre offers an exciting range of video games – ones have elevated the arguably overdone concept in a number of ways. Carefully crafted stories set in post-apocalyptic ruins, strategic management of resources, fear-inducing character design and high-tension gameplay, the options are endless. And we've handpicked the best for you!
Celebrate this spooky season with the most gruesome company there could be: the undead.
1. The Last of Us Franchise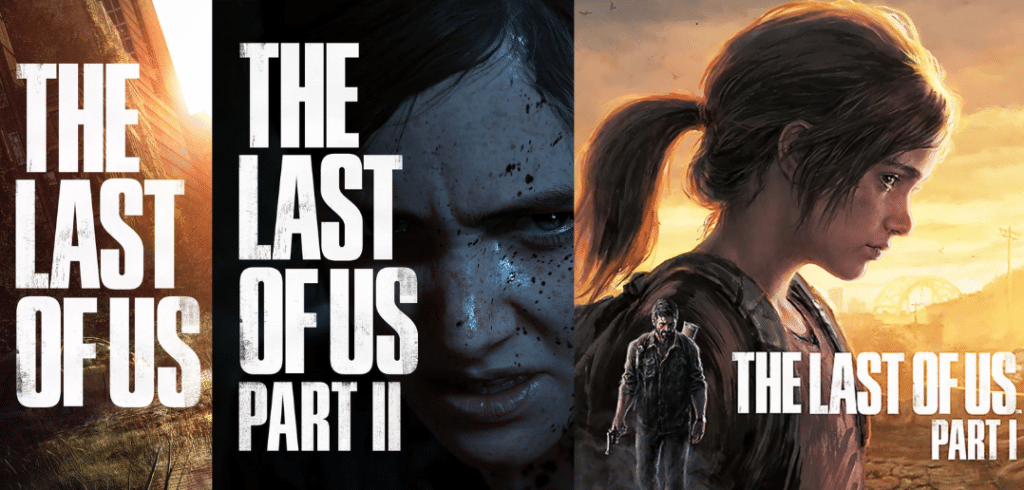 The chances you haven't heard of this franchise are close to none, and it is easy to see why. The Last of Us first dropped in 2013 and boasted graphics and gameplay that, at the time, were not a frequent sight. As of 2022, the franchise has 3 titles in total, namely The Last of Us, The Last of Us Part II, and 2022's newest The Last Of Us Part 1, a remake of the 2013 original. If you haven't had a chance to play this zombie-survival horror masterpiece, there is no better season than the spookiest one!
What you're getting into:
Find The Last of Us on: The PlayStation Store
2. The Resident Evil Franchise
10/10 on Steam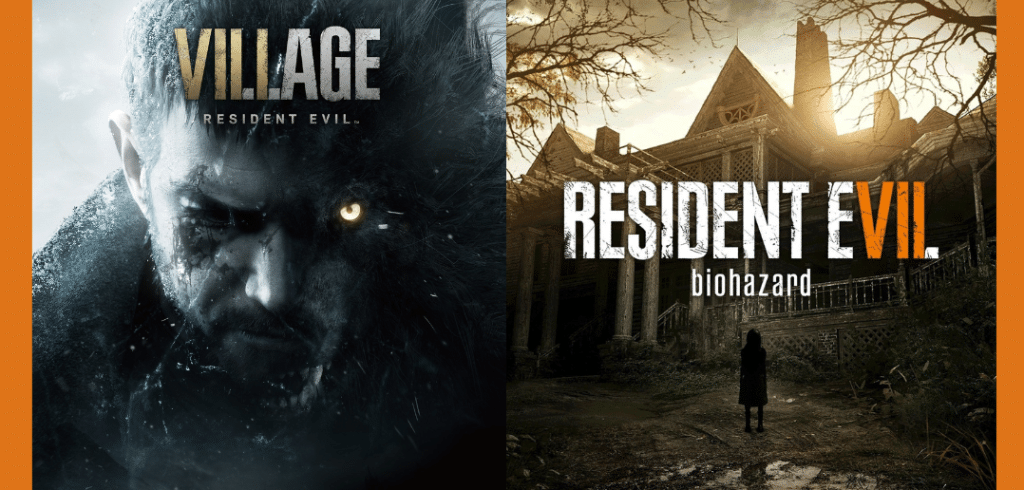 Namely, their last two installments, Biohazard and Village, have simply smashed the franchise's commercial success out of the park. To summarize, the RE series began as a video game by the name 'Resident Evil' during 1996, and have since released upwards of twenty-five titles in their video game series alone. The franchise debuted its first film in 2002, starring Milla Jovovich and Michelle Rodriguez, and also has a mighty list of follow-up films in its arsenal. The essence of RE, regardless of its ups and downs in critical success, remained a mainstay for fans and players, leading to a revamp of the series with the release of 'Biohazard' in 2017. It is safe to say the game was an instant success, and its follow-up, 'Village,' was even more so. If you're diving headfirst into the RE universe, you have the choice between playing the remakes or going chronologically. Either choice is guaranteed to be a memorable one.
What you're getting into:
3. The Walking Dead: Saints & Sinners
A virtual reality exclusive and one of Walking Dead's top titles, Saints & Sinners is a choice-based survival horror set in a walker-infested New Orleans. The Walking Dead franchise has been successful both in the world of video gaming and on television, with Telltale's The Walking Dead episodic games still a fan favorite. Saints & Sinners keeps to the franchise's decision-based story-telling, delivering hours of gritty gameplay with wide-cast effects on the world around you.
What you're getting into:
Find The Walking Dead: Saints & Sinners on: Steam | Oculus
4. Dying Light 2
Parkour! Parkour, parkour! And, well, zombies. Dying Light 2 is a unique take on the arguably overplayed zombie trope, taking gameplay up several notches. And by notches, we mean buildings, cell towers, bridges; basically anything that keeps you off the ground. The 2022 release follows its 2015 predecessor's mechanics, allowing players to speed-run past hordes, or execute the infected via stealthy rooftop melee. Dying Light 2 promised much smoother mechanics, and exploration opportunities in the form of a massive open-world; Dying Light (2015) was also open-world, with Dying Light 2 boasting a map that is about four times larger.
What you're getting into:
You May Also Like: Games Like: Dying Light 2
Find Dying Light 2 on: The Official Dying Light Website | Steam | Epic Games | Xbox | PlayStation
5. Left 4 Dead 2
A 2009 FPS horror classic, Left 4 Dead 2 is a zombie survival objective-based game that is massively beloved. You can run this game on a low-spec PC, and it will run perfectly fine! Left 4 Dead 2 is a successor to the 2008 title, Left 4 Dead, the game is set in the same universe but with new characters and stories. Most commended is Left 4 Dead 2's five game modes, each making for a unique style of gameplay, and offering both local and online multiplayer.
What you're getting into:
Find Left 4 Dead 2 on: The Left 4 Dead Official Website | Steam
6. World War Z: Aftermath
Informally recognized as the unofficial follow-up to Left 4 Dead 2, World War Z Aftermath is another highly revered zombie survival-shooter that debuted in September of 2021. The game runs cross-platform, allowing for PC, PS, Xbox, Nintendo and Google Stadia players to get their fill of zombie horde elimination. The story is set in a post-infestation fictional Earth, and features impressive maps, from the Vatican to Kamchatka, Russia! Its predecessor, World War Z, debuted in 2019, and while it was a rebreather-of-sorts for fans of the hit film by the same name, zombie shooter enthusiasts saw much to be desired. With this installment, players have a lot more to play with, from added weapons and mechanics, characters and their stories, and of course, locations. The game also has a first-person view option for those that prefer their zombie annihilation up-close-and-personal!
What you're getting into:
Find World War Z: Aftermath on: The Official WWZ Website | Steam | Epic Games | Google Stadia
7. Days Gone
9/10 on Steam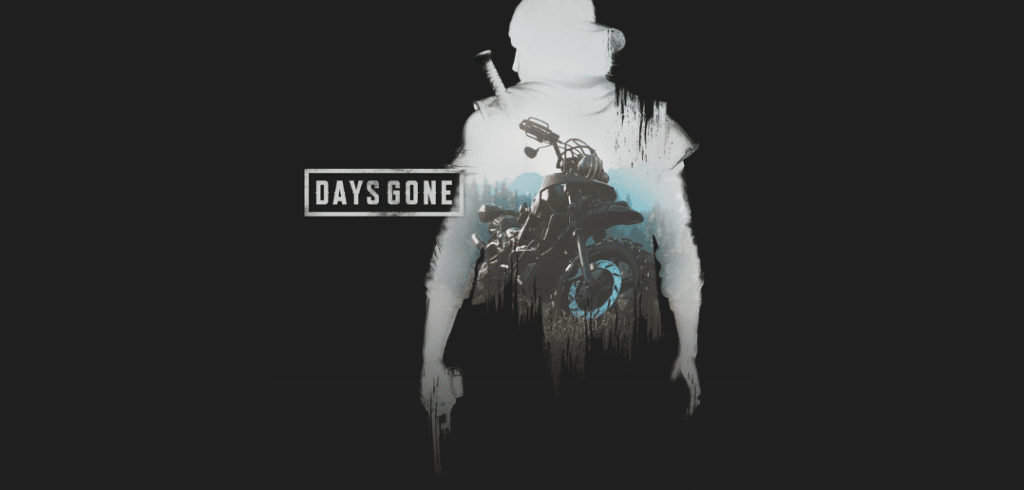 A massively open-world survival game, Days Gone offers players the opportunity to slum it out in a post-apocalyptic Pacific Northwest, equipped with a motorcycle that needs to be refueled and maintained. You take control of Deacon St. John, a former outlaw that hustles as a bounty hunter in the overridden wilderness. Zombies may arrive in small groups, or swarm in hordes, and players have a wide variety of options when it comes to their gameplay. You can choose to battle the infested head-on or take a stealthier, more organized approach. NPC interactions are interesting, and apart from simply riding around taking out zombies, you also have to gang hideouts to clear and hostages to rescue, making for a very unique zombie game experience!
What you're getting into:
Nothing you can't handle! And we mean this in the best of ways. Days Gone plays out like a film and is paced well for players to pick up and adapt playstyles throughout. With an open-world to explore and a well-crafted story and world that unravels well as you get on with the game, Days Gone is a highly enjoyable break from the usual zombie survival shooter, or rather, it is up to you to decide if today's the day you take that horde-infested cabin down!
Find Days Gone on: Steam | PlayStation | Epic Games
8. State of Decay 2
9/10 on Steam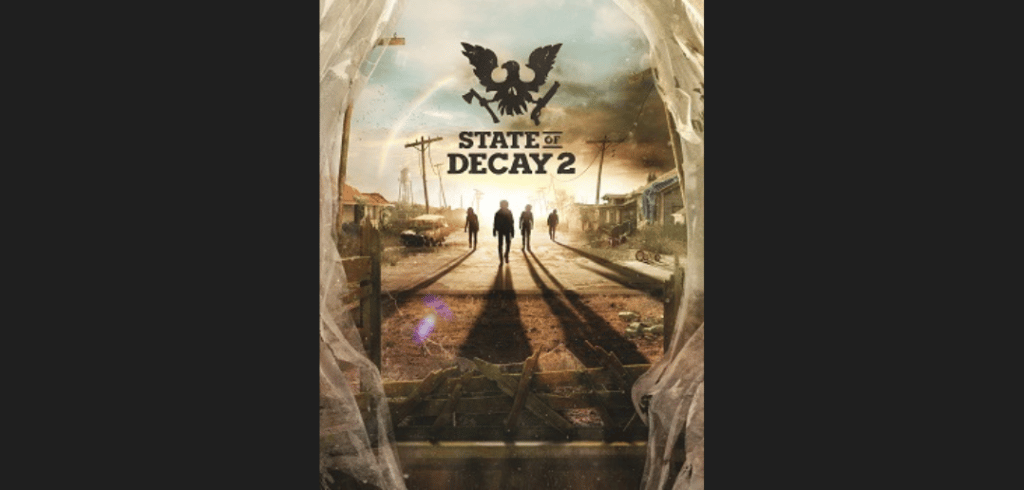 Centered around rebuilding a community after the outbreak of a zombie virus, State of Decay 2 (2018) follows the outline of its 2013 predecessor, with players having to primarily manage resources and defend their newly-built homestead from zombies. Build your base and improve it, scavenge and defend yourself and those under your protection, survive and try your best to prosper! The game rewards strategy over quick-action, making it so that you will likely rack up hours of gameplay before you're even slightly satisfied with the progress you've made. The grind is all the more enjoyable with friends!
What you're getting into:
A third-person survival game that blends management and strategy with combat and defense, with interesting NPC interactions and activities, and somewhat challenging management systems. It has a more arcade-like feel but promises an enjoyable and unique playthrough every time.
Find State of Decay 2 on: The Official State of Decay Website | Steam | Xbox
You May Also Like: